Test Drive: Ferrari Racing Legends Review
Hold your horses, this racing sim is only for those who love the car brand
There haven't been many racing titles lately that focus on a specific manufacturer. Such design introduces obvious limitations and places itself firmly in a niche for fans of the particular brand. However, Need for Speed Porsche Unleashed managed to pull it off back in the day, so there's no reason not to give Test Drive: Ferrari Racing Legends a fair shot. Developers Slightly Mad Studios return after a stint with the Shift spinoff of Need for Speed franchise, and use the same simulation engine to power FRL. The end result, however, is lackluster – a title that can only be recommended to fans of Ferrari, and even then just for the cars and authenticity rather than actual racing.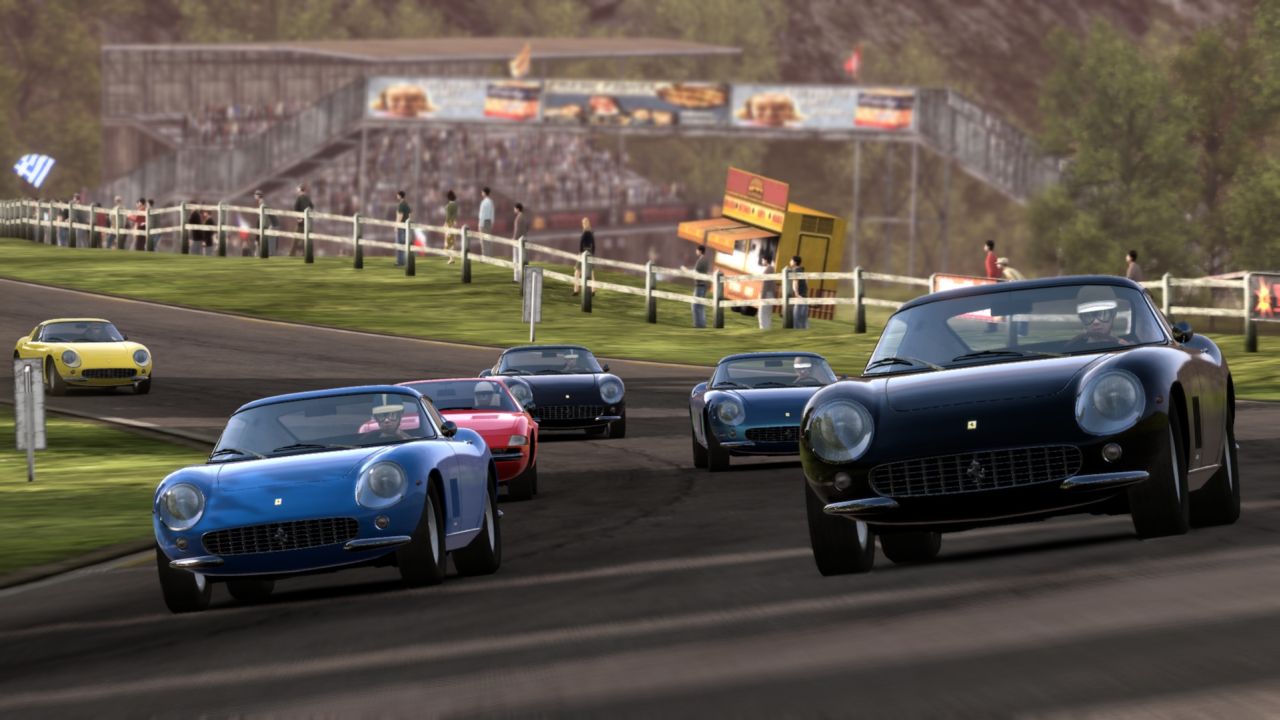 Although it has the Test Drive franchise branding, FRL can be safely considered a standalone product, and has no connection to the most recently released Test Drive Unlimited 2. Ferrari Legends focuses on Ferrari's history across almost all of the racing disciplines, including Formula One and GT, as well as ages, including Gold (1947-1973), Silver (1974-1990), and Modern (1990-2009) era cars and tracks. All in all there are about 50 cars in the game, with every corner of the manufacturer's long and proud history showcased at one point or another. Similarly, the game has just over 30 circuits, but many are repeated from different eras. Yes, perhaps the background scenery and some track conditions change, but unless you're a hardcore history buff, the track selection often feels repetitive and small in number.
The developers stuck with familiarity for Ferrari Racing Legends, so the game is based on closed circuit racing. Putting the player in the shoes of an up and coming driver, you are tasked with proving yourself to the Ferrari owners in order to become their test and race driver. That's about as far as the story goes, a minimalistic effort – much like many other features, as we'll soon discuss. Unlike Shift 2, there are no stats to worry about or ranks/XP to gain. Instead, your progression through the offline career mode is split into three areas – one for each time era. You can independently progress through any of the three eras at any time.
Unlike a typical racing game, the events in FRL are challenges instead of races. These events do include regular races against opponents, but also time trials, head to head, follow (stay within set distance of single opponent), overtake (overtake set number of opponents starting in last place), and one (last place eliminated every 30 seconds). All of the events where you're given a fair start against AI (head to head, regular races, follow, and one) work well enough and there's nothing in particular that stands out. When it comes to timed or special events however (time trials and overtake), you're in a world of hurt. The game is grossly imbalanced in difficulty of these events' objectives, making them completely frustrating and beyond reasonable. The game offers three difficulty settings, which give you a little bit of leeway, but there are still difficulty spikes so high you could see your house from there.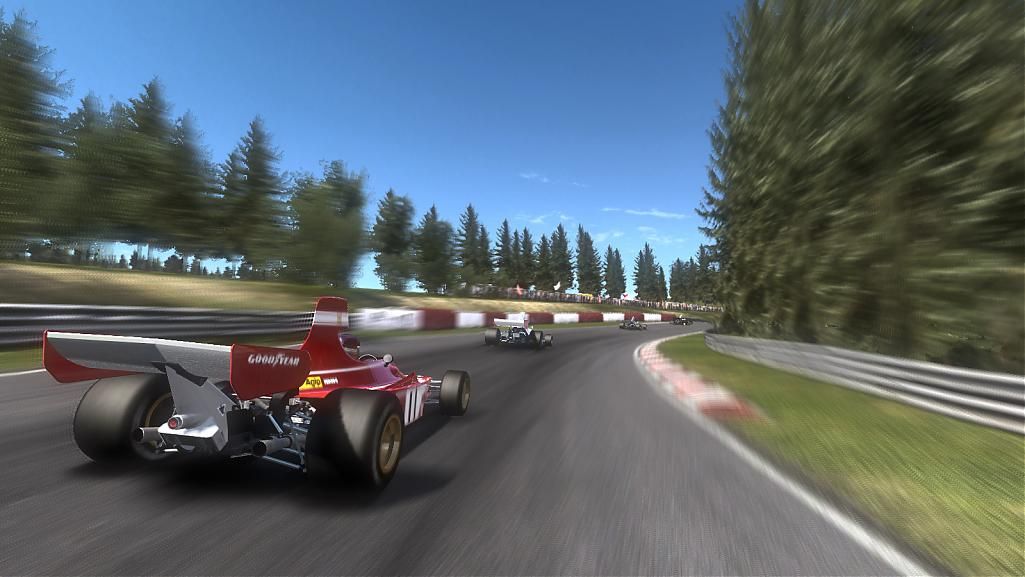 With such frustrations, and the limited way to progress through the game, a problem presents itself. Sooner or later, you'll be stuck on a particularly annoying time trial race. And since the career is strictly linear, there's no way to skip this race and progress. The only thing you can do is switch to another era – but once you hit a wall in all three, there's nothing left to do. Only thing to be done is try again and again in every era and see which you can beat first (or if at all) and finally unlock a new event. Completing events earns you medals, number depending on selected difficulty, that unlock new cars and tracks. Depending on how much frustration you want to experience, chances are you won't unlock all the extra cars and tracks in the game due to lack of medals.
Comments