Quantum Conundrum Review
Change the world at the press of a button? Now you are thinking with dimensions
Quantum Conundrum is a first person puzzler by Airtight games. You play as a nephew of a mad scientist who has managed to get lost in his own mansion. You navigate the hazards of a house, where not all science experiments have gone to plan, to locate your missing Uncle. Quantum Conundrum (QC) shares similar structures to the award winning puzzle game from Valve - Portal. Portals aren't involved in QC though, as the game revolves around the idea of switching between different dimensions.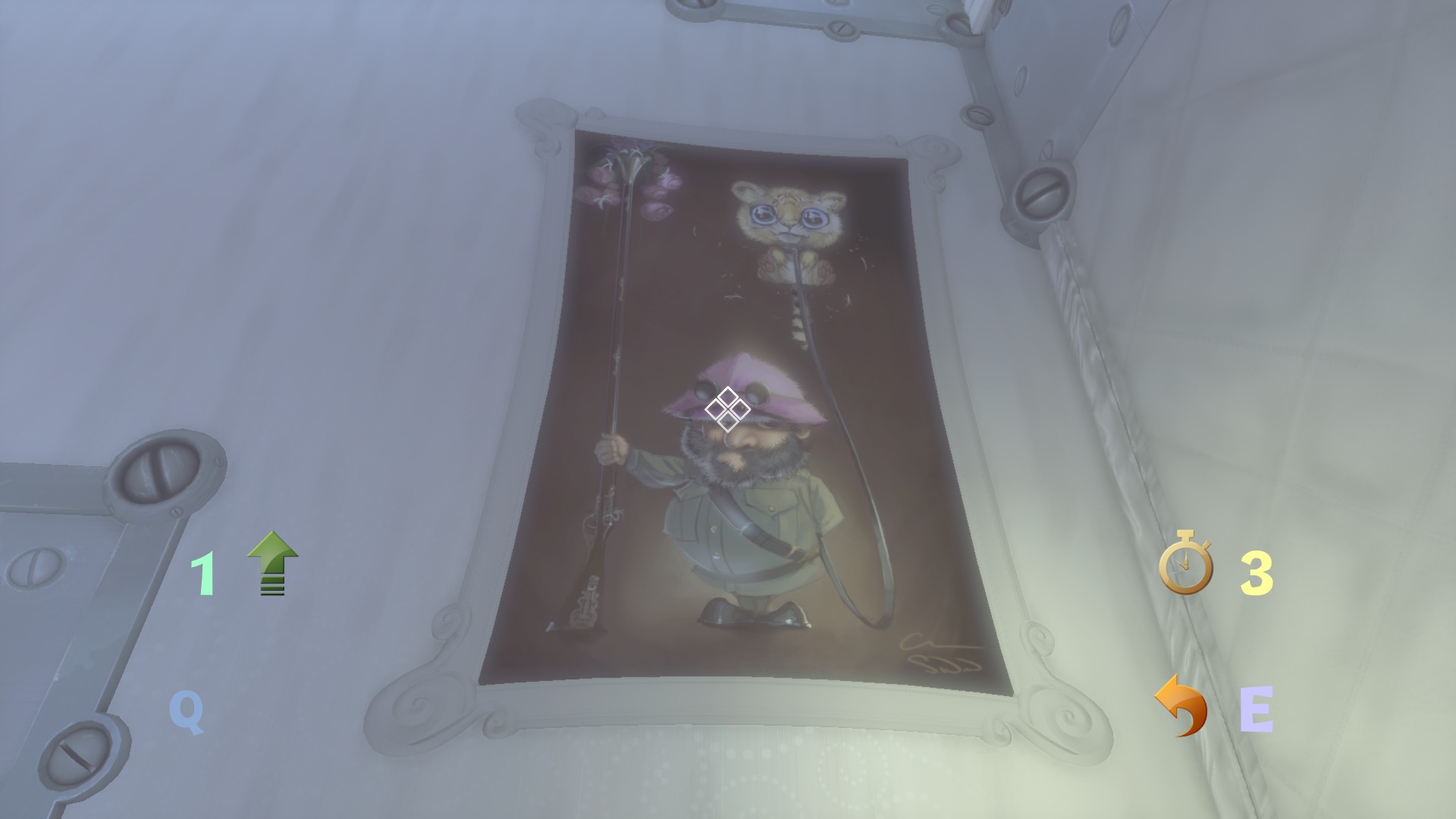 Even the paintings change when visiting different dimensions

Dimensions are the name of the game and there are four: fluffy, heavy, slow and upside down. The Fluffy dimension makes everything light, heavy makes objects immovable, slow gives you time to jump between laser beams and upside down turns gravity around. Special batteries are needed before switching dimensions. Some batteries are hidden and others are just given to you. You can enter dimensions by pressing a button and remain unaffected by the drastic changes to world physics. You will learn basic manoeuvrers for each dimension that will serve you throughout the game.
The quirks of each dimension are demonstrated very well, teaching you basic tricks and then progressing to combinations. One early move is to make a heavy object light, using the fluffy dimension, and throw it before switching dimensions. It crashes through glass or lands on a pressure switch so you can progress to the next area. Slowing time allows you to jump onto a fast moving object and surf your way to the next area. You can then combine these skills: throwing a heavy object, slowing time, and then jumping on the very object you just threw. The steady progress is great and there are no unfair solutions.
Platforming is a major part of the puzzles and may cause some frustration. You'll need to fight against wind fans in the fluffy dimension and conveyor belts in the upside down dimension. Some physics objects don't behave nicely in all situations. Towers might topple over, objects tip on their edges and springs may fail to eject you into the air. You can even get stuck on the corners of physics objects if you jump at the wrong angle. This means you'll be repeating steps when you know the solution. The platforming is finicky but frequent auto-saves prevent major problems.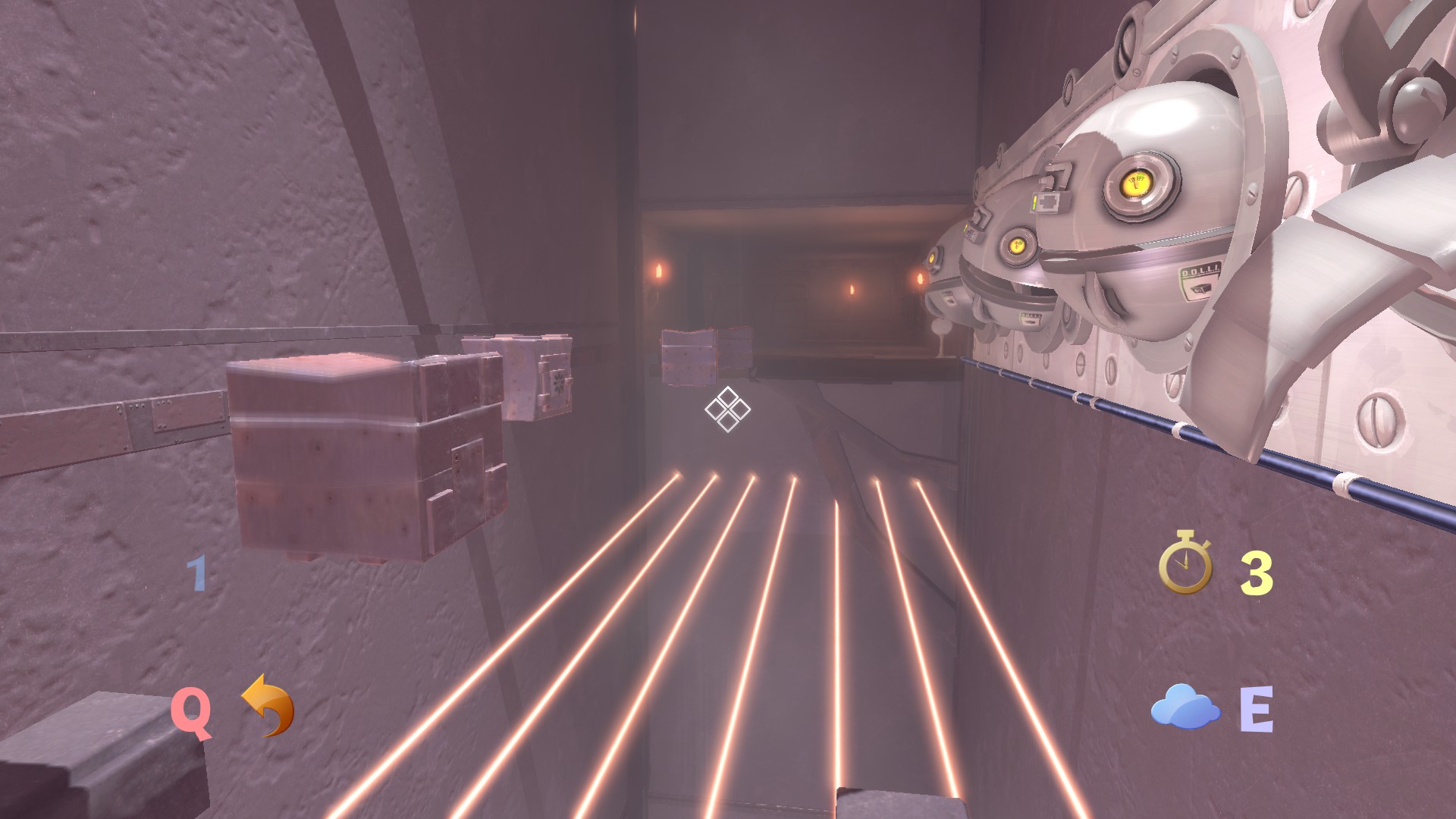 Solving puzzles can be a delicate balancing act

Much of the platforming is actually timing button presses and careful placement of items. The platforming is slightly similar to Prince of Persia: The Forgotten Sands. In Forgotten Sands you pressed buttons during jumps to create ledges and build walls with little margin for error. QC does the same towards the end with slow motion and floating on objects. Switching quickly between dimensions ensures you aren't burnt to a crisp by lasers or fall into colorful science goo. The timing element is important and it can be enjoyable when everything synchronizes.
Comments