Lollipop Chainsaw Review
Bored of zombies? Here's an under-dressed cheerleader with a chainsaw. Oh look, you're back.
Hmmm, a Zombie-hunting Cheerleader armed with a pom-poms and a chainsaw you say? Throw in one of gaming's quirkiest developers in Suda51 and you know the game will be a memorable experience. Although, it will probably be remembered for boob-filled screenshots rather than gameplay.
Like most zombie games, there isn't a lot of explanation. There are zombies, zombies are pests, let's re-kill them all. You play as Juliet Starling, head-cheerleader slash pro-zombie chopper, and must clear up the undead mess. All on her eighteenth birthday too, yes Suda-san, we get it - she's barely legal.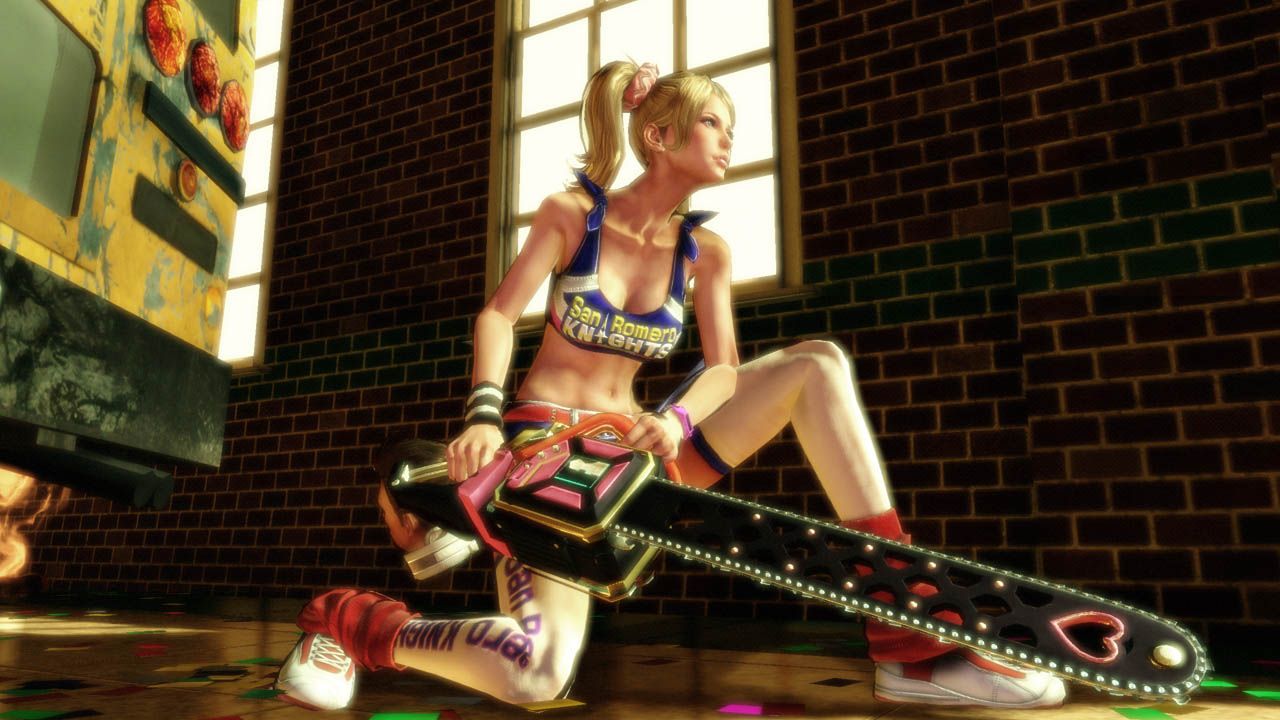 For a game starring a cheerleader with a chainsaw we shouldn't have expected much subtlety and maturity, but unfortunately the game plunges the depths of taste and mostly displays humour that comes off embarrassing for all. Far from sounding like a prude, I enjoy a dirty joke as much as anyone, but the dialogue just misses the mark every time. Upon saving classmates from a zombie-chewing you can expect to be rewarded with a golden shower (of coins) and a line like: "I never expected to be saved by someone with a great pair of tits," or, "I'm so going to masturbate over you tonight." Jade Raymond, former producer of the Assassin's Creed games and now studio head of Ubisoft Toronto, recently said that games are, "stuck in their smelly teen years" and that the industry needs to "grow up." It's hard to disagree when playing this.
It's not all terrible though. There are some funny moments and most of them come from Nick, Juliet's decapitated head (it's not a long story) of a boyfriend. He's forced to tag along clipped to Juliet's skirt which also works as an excuse to put the camera right up there almost every cutscene. Instead of acting like a typical jock, he has a dry sense of humour that makes him very likable. Fans of Bruce Campbell will be right at home. Even Juliet isn't as much of an airhead as she looks and the banter between the couple works well throughout. She certainly doesn't encourage any of the attitude she gets from fellow students and zombies who take every opportunity to call her a 'slut' or 'wh*re.' Every talking zombie, schoolmate and even Juliet's little sister are all excruciatingly annoying. Fortunately you do get to chainsaw the s**t out of most of them. The zombies I mean.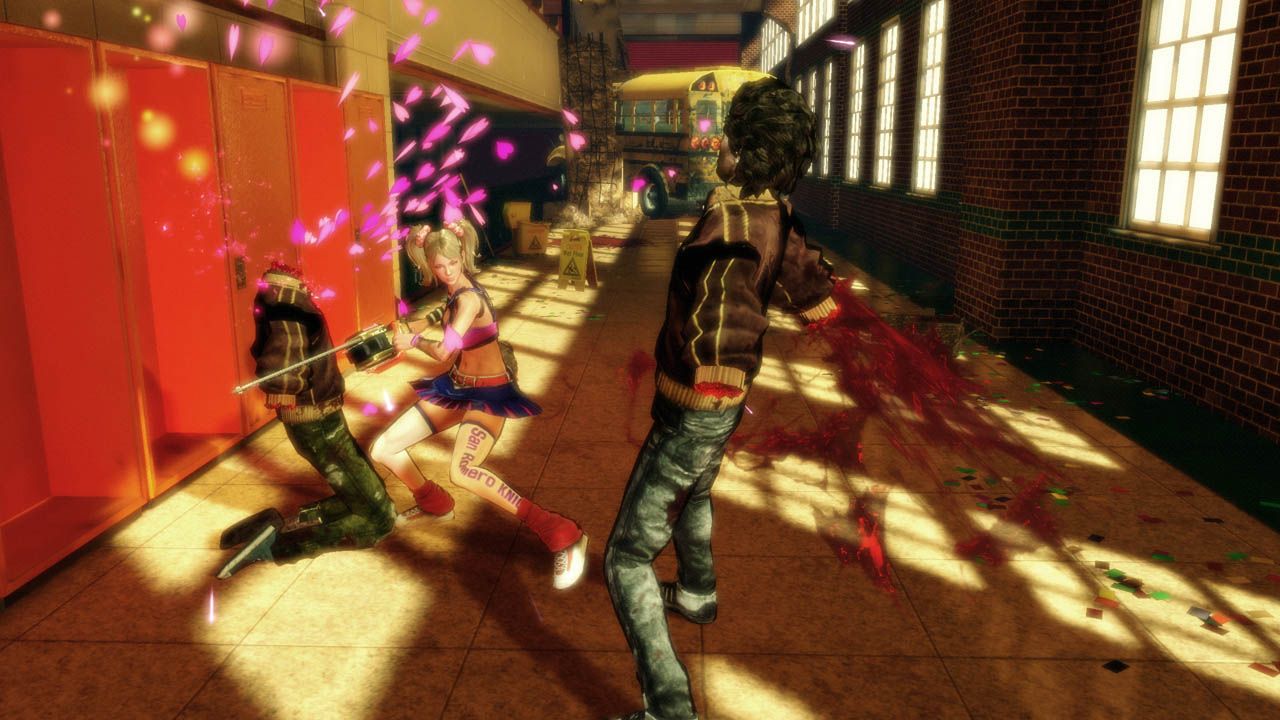 A game can be stuffed with annoying characters, awful dialogue and a terrible story and still be loved if it proves enjoyable for the combat, Bayonetta being a prime example. Sadly, that's not the way things have turned out for Lollipop Chainsaw. Combat is slow, unresponsive and miserably shallow. Powerful chainsaw slashes are combined with pom-pom strikes that drive zombies back making them groggy and allowing you to move in for a decapitating finisher. There are buttons for low sweeping attacks and dodge moves can be used to hop over enemies and rips them to shreds from behind, through the legs.
Comments