Dragon's Dogma Review
One part Devil May Cry, two parts Skyrim, this action-RPG makes a noble effort, but doesn't quite rise to the task
Say what you will about Capcom, but their new RPG, Dragon's Dogma, is a brave game. Releasing a no-holds-barred RPG without brand recognition or a hype-steamroller behind it is a gutsy task. In fact, many aspects of Dragon's Dogma are laudable, and even enjoyable, but in the end, it's easier to admire Dragon's Dogma than to enjoy it.
The story is fairly-standard fantasy fare, minor interesting details of appearance and development being buried under casually overdone clichés. In the beginning, after a short tutorial introduction, the main character's village is attacked by a dragon, and the player avatar has his heart torn out by said dragon who then issues a challenge for the player to rise and slay him. After a slightly edgy twist in its opening presentation, the idea of the main character ostensibly being dead or at least not totally human, it becomes clear that exploring this aspect of the character or the world's reaction to it is no priority. In that way, it becomes the same turn on pre-destination that most contemporary RPGs take. Compare Skyrim's Dragonborn and Amalur's dead protagonist.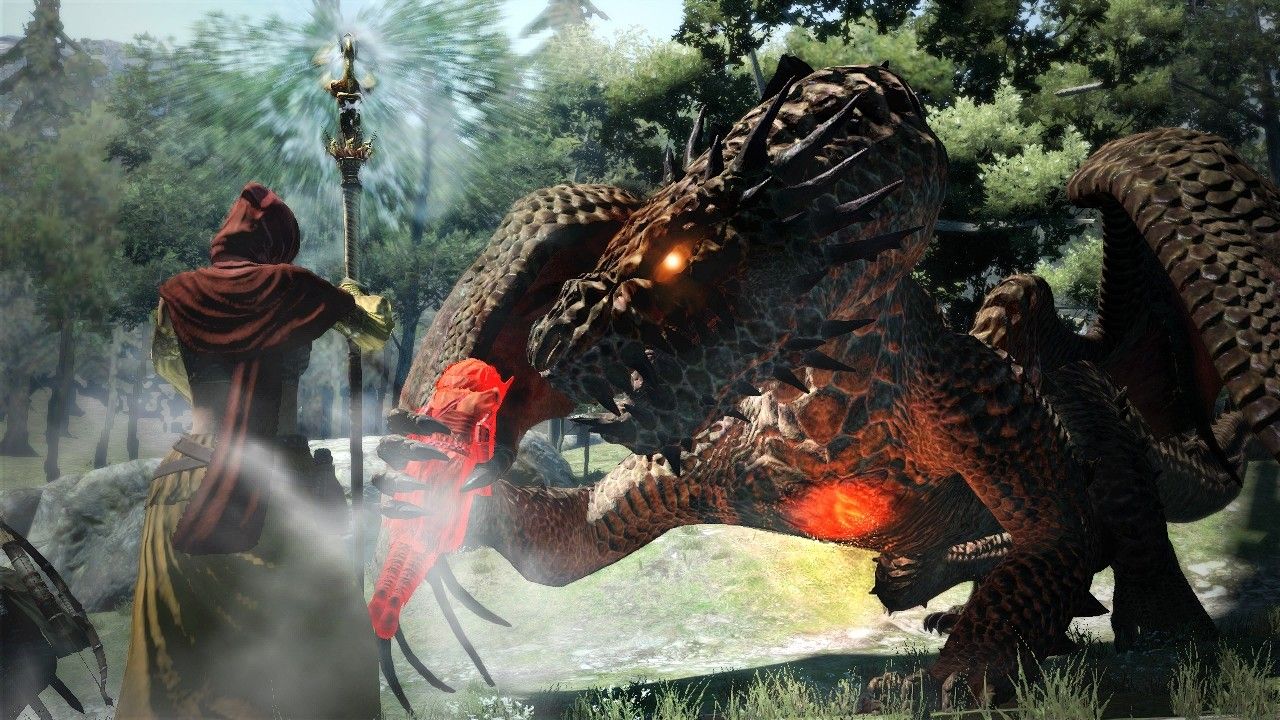 Putting an even greater strain on the story, however, is Dragon's Dogma's lack of focus. While it's an obstacle that many games before have struggled with, but rose to greatness despite a progression-based setback, Dragon's Dogma attempts focus and fails too greatly to be unnoticeable. While side-quests are abundant and the world is large and free, even the main story quests all too often forget the end goal, and on the rare occasion, it can even be difficult to determine which, out of a mix of quests offered, will advance players through the main plot.
While Dragon's Dogma's structure appears, at first glance, to be loose and exploration based, it only meets the goal halfway through. Enemies in the overworld don't level to the player's experience or power. This is an exercise in hands-free gameplay, one where the game allows you to move wherever you like and isn't too fussy about what quests you take and where. The problem this entails, however, is that by being totally hands free, but still utilizing RPG elements, the game is more restrictive as a result. Say it any which way you like, but a game that allows you to move in any direction, then punishes you for moving in a certain direction, may be unintentionally punishing you, but it's still punishing you. All of a sudden, it becomes safer and more involving treading the beaten path, and the game begins to feel linear as a result.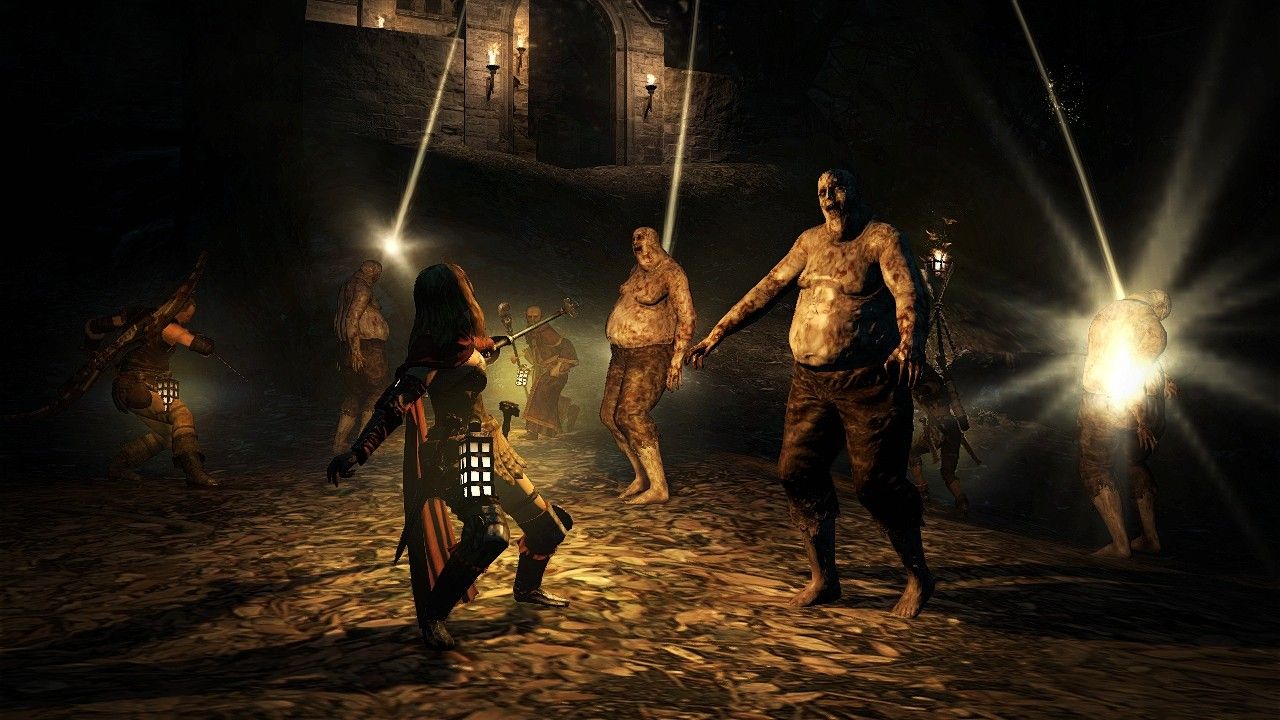 A unique feature, however, is the 'Pawn' system. The player is expected to craft another unique player, using the same character creator with the same set of sliders and switches to make a new NPC called a pawn. Pawns act as confidantes and helpers, while in the context of the story, being creatures without free will, unable to function on their own or without leadership. The mechanic would seem fairly commonplace were it not for the way it's integrated into Dragon's Dogma's unique take on multiplayer. For some added muscle, the player can hire other pawns onto their party, but each pawn is the main confidante for another player online.
Comments
blog comments powered by Disqus