Dragon's Dogma Review
One part Devil May Cry, two parts Skyrim, this action-RPG makes a noble effort, but doesn't quite rise to the task
At the end of the day, you give the pawn a small assessment, a trinket or trophy, and send him on his way. Should your pawn get picked up, he will bring back his trophy or trinket for you. It's a unique and interesting system, and certainly a concept that games could play around with for small doses of added innovation, but in the end, it doesn't add much to the experience other than a pool of mercenaries that happened to be randomly generated and sparse interaction with online players. That said, the game does not lose anything in the experience as a result. It's a good addition, just not enough to carry or 'redeem' other aspects of the game.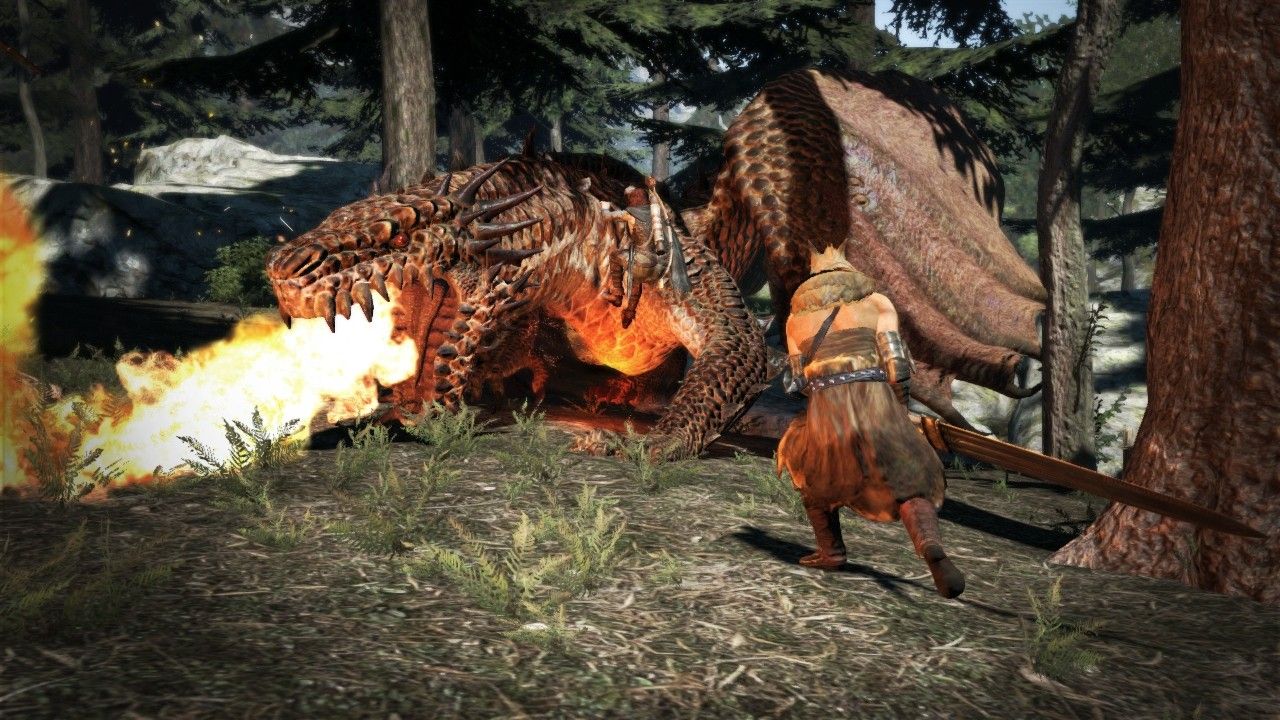 The gameplay, minute to minute, however is a huge highlight. Presenting itself in the same dull, warm shades and tones of sunlight glinting off a stone mountain at high noon, one could be forgiven for expecting a somber, reserved experience from Dragon's Dogma. These people would be very wrong, however, due to a presentation that's one-part J-rock metal opening cinematic and two-parts Devil May Cry flavored combat.
It's been compared to a mix of Devil May Cry and Shadow of the Colossus due to its baddie-climbing mechanic, but this is one element that does not come into play nearly enough to be compared against Team Ico's opus. With combos, parries, special attacks, flaming swords, Zero to sixty sprint functions and a general hot-blooded pace, the combat is fluid, well executed and often helping itself to giant handfuls of cathartic, cherry-flavored schadenfreude. The game pulls a bit of a 'Metroid Prime' by starting the player off as a high leveled fighter with lots of neat attacks and armor, then takes it away as the player begins the 'real game', but the combat, even without all of the diversity and color of the opening sequence is still a blast, and it doesn't take too long to start picking out sets of attacks and lining up enemies for beatings in violently vibrant ways.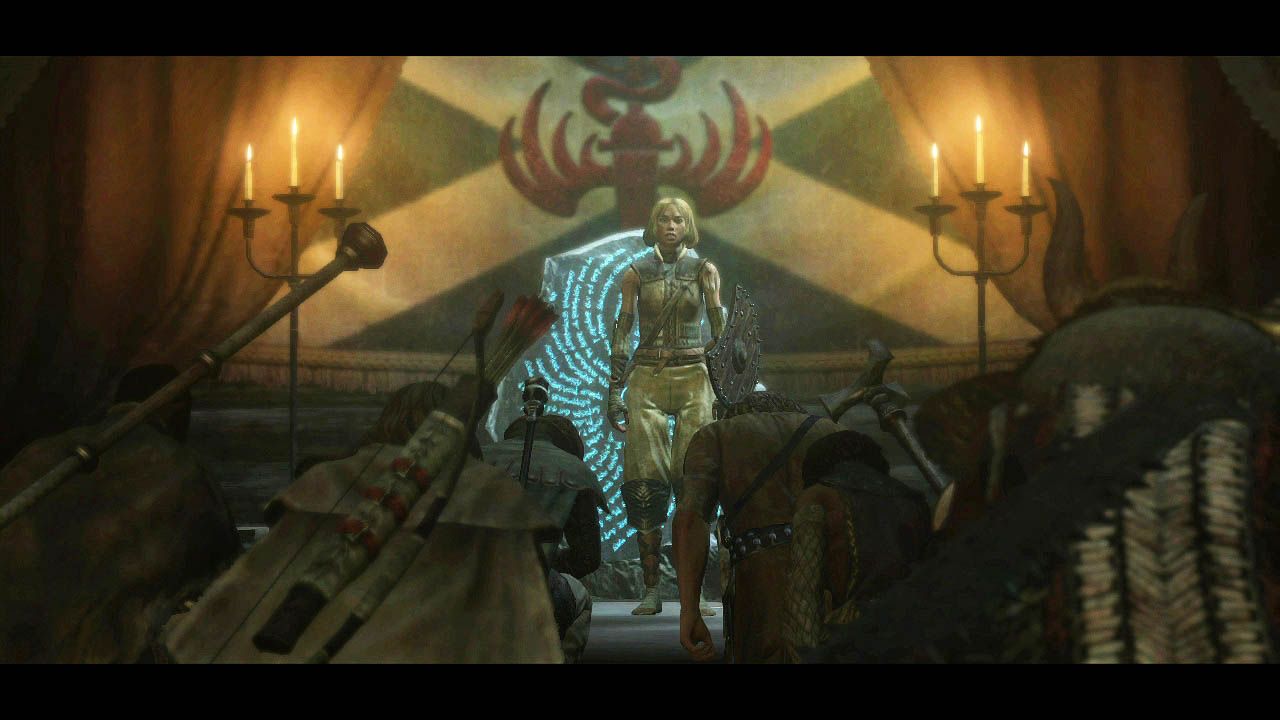 If there was a downside to this, it might be the fact that the rest of the game feels stale in comparison. While games like Dark Souls and Elder Scrolls have managed to take the act of walking down a dusty mountainside, watching (or experiencing) a character licking their wounds, fabled treasure in hand and introspectively reaping the rewards or anticipating the coming adventure to artful and well paced degrees, Dragon's Dogma doesn't quite pull it off. Whether it's in comparison to its bombastic, third-degree fiery combat, or just the fact that the game doesn't have the scenery or effervescent world to rely on to make exploration and the game's quieter moments worth the time they require, it simply doesn't gel. The first minute after an intense boss fight will leave your fingers twitching, aching for more, but the second or fifth minutes afterward will make you wish the game could spare you the trouble and add a fast-forward button.
Comments
blog comments powered by Disqus