NHL 13 Preview - E3 2012
Hit the ice with the annual hockey sim, which promises a brand new skating engine
The NHL franchise has been enjoying some easy success over the past few years. What started out as a race against the 2K counterpart has become a one-game show for the ice hockey sim. With NHL 13, the developers at EA Sports aren't letting up, announcing a wealth of new features that are said to be game changers much like the skill stick and new physics engine in the years past. We had a chance to play a full match and talk a bit with the developers at this year's E3.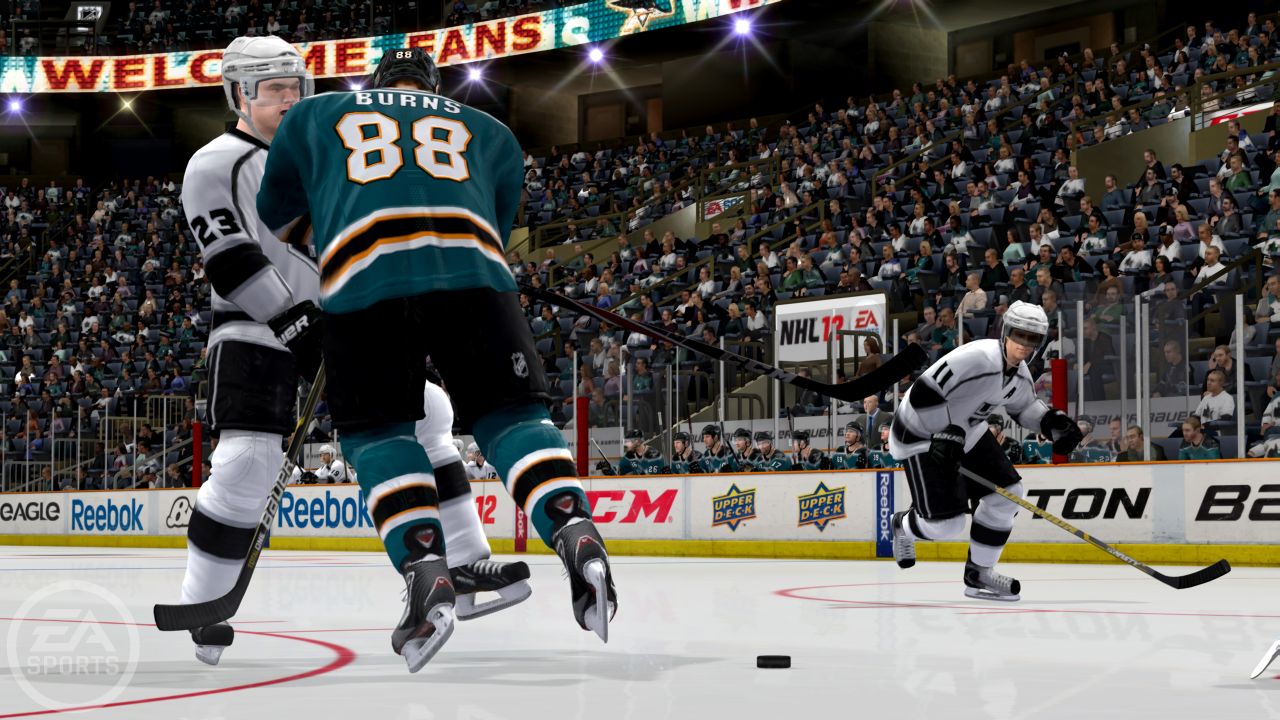 As mentioned, the big new addition this year is called True Performance Skating. Essentially, this means players now have real-world attributes which they can display in the game, and it's all tied into the skating system. Explosiveness refers to how quickly a player can accelerate from a stationary state, top-end speed is fairly self-explanatory, and momentum means players can no longer make sharp turns without losing speed. These three points of the system promise to change the way that fans have been playing NHL until now.
Next on the list is so-called Hockey IQ, which essentially encompasses various AI improvements during play. Skaters should now be smarter, thinking a play ahead and not squarely focusing on the puck – and taking every opportunity to prevent scoring chances. Goaltenders benefit as well, and are now able to see potential danger and not just stare at the puck, allowing them to "cheat" into the direction they think the pass is going to go. The teams as a whole will benefit as well, with more strategies to choose from.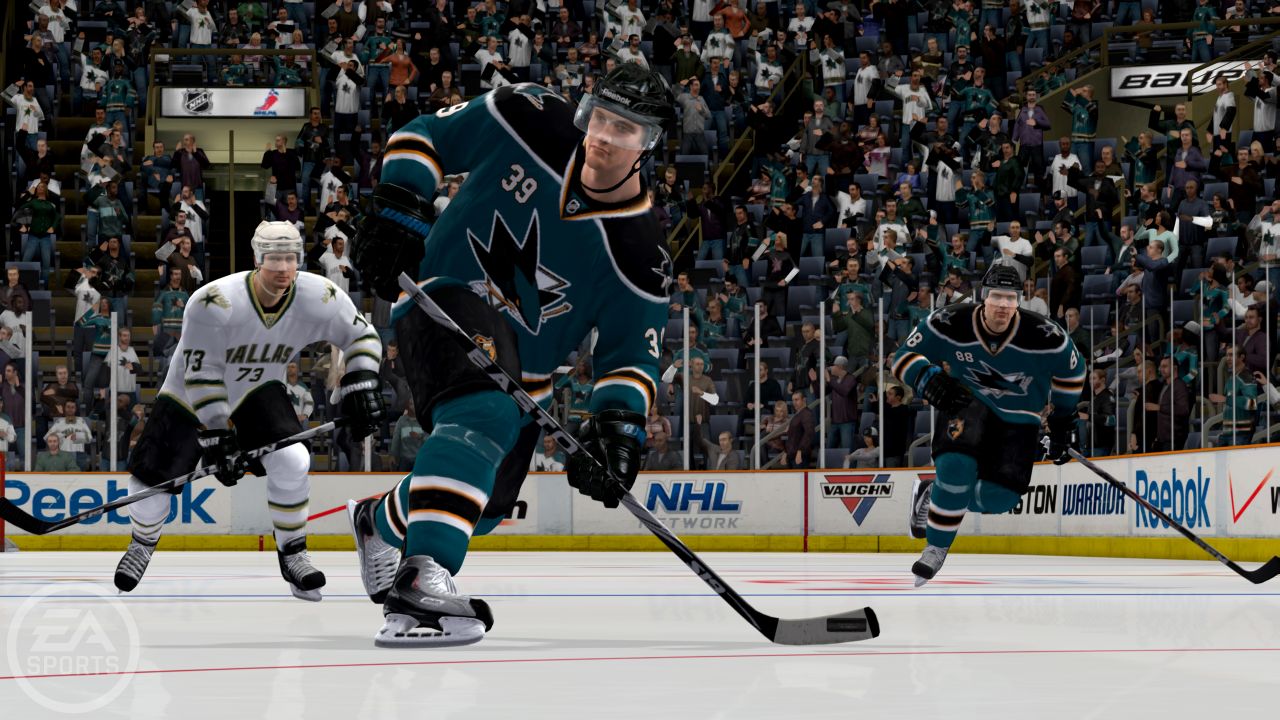 We got to see all of these new gameplay mechanics in action, running live on an early build of the game. The explosiveness factor now creates separation between the players, giving attackers a much needed boost when getting by the D, but also allowing fast D-men to catch up to any forward – something unseen in NHL 12, where all players pretty much skated the same. With top-end speed, players are able to finally show off their respective attributes and beat opponents in an all-out chase for the puck. However, when at top speed, players will not have full control over their body or the puck, so shooting and passing accuracy will be impacted. And if you want to turn – that's where momentum comes into play. Players can no longer stop at any time and turn at 90 degree angles when at full speed – instead, physics will throw you for a lengthy loop around the ice.
Comments
blog comments powered by Disqus