The Elder Scrolls Online Preview - E3 2012
The popular RPG franchise is going online
The Elder Scrolls series has enjoyed tremendous success with each consecutive iteration. These RPG games have often been regarded as leaders of the genre at their release, and the latest, Skyrim, is no different. Now, however, Zenimax has announced the first MMO for the brand, Elder Scrolls Online. For a strictly single player franchise, this will be a test of both fan loyalty and the ability of Zinemax internal studios to produce a product that's able to compete in the modern hard-fought MMO market. At this year's E3, we saw a glimpse into the game, and how it aims to take its place among the genre's elite.
The Elder Scrolls Online is a culmination of almost 5 years of work, said Matt, the head of Zenimax Online studio. E3 2012 marks the first time that the game has been shown to the public. The key elements of the game are said to be social. Whether gamers choose to play versus or coop, there is a strong drive to ensure you're always aware of what your friends are doing and able to join them without hassle. Though the specific features that would make this possible were not ready to be shared, it sounds like a promising concept.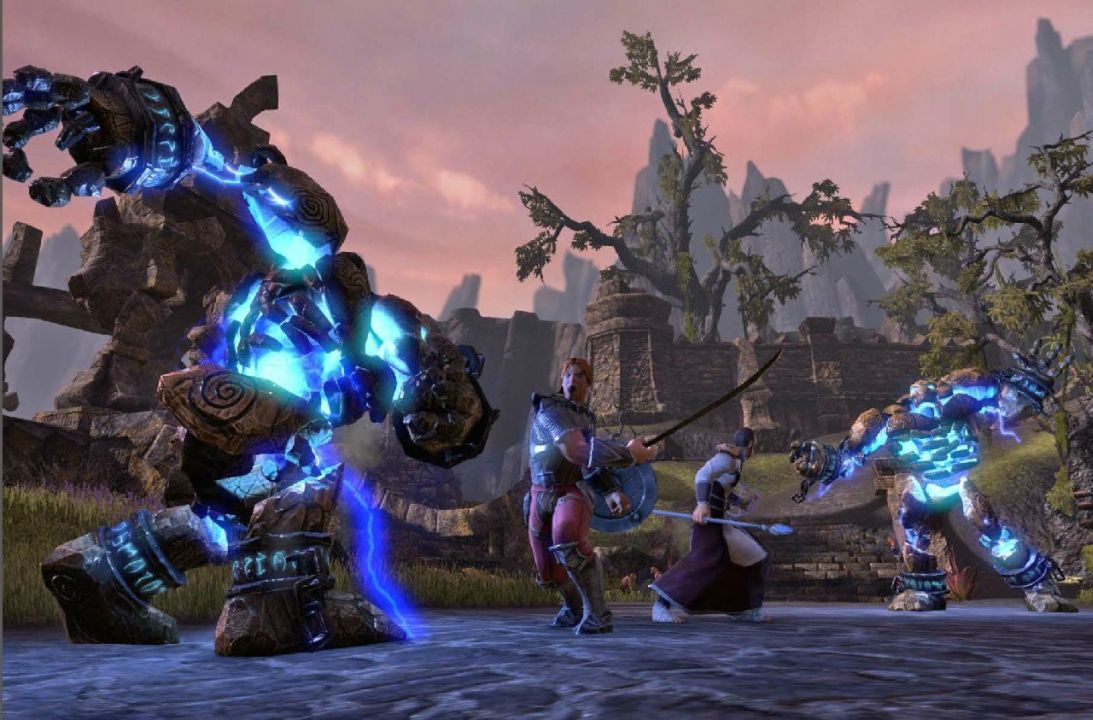 We then saw the first in-game footage for the title. A fly-through of various locations revealed cities and wilderness areas, forests, snowy mountains, dungeons, and enemies that look familiar to those who played Skyrim. The game is set about 1000 years before the events of Skyrim, where three alliances are waging war on the continent. The Ebonheart, Daggerfall, and Aldmeri factions are in conflict, with a lot of fighting taking place at Cyrodiil as it's often overrun from all sides due to its central location. TES Online will have an undead faction and visual theme as well, due to the game's main story being focused on Lord Molag Bal. Players' story will see your soul being stolen by the said undead Lord, and while attempting to get it back, players will get involved in the three-faction conflict as events begin to unravel.
It wouldn't be an Elder Scrolls game (or a proper RPG for that matter) if the game didn't have dungeons. All dungeons in the MMO are said to contain puzzles and traps, alongside the usual enemy mobs. There will also be two types of dungeons – instanced dungeons will be used to tell the personal story of characters, as well as end-game content and a mass-player raid system. The second type of dungeons will be public, which would function much the same as the open areas above ground. We saw a quick clip of public dungeon gameplay.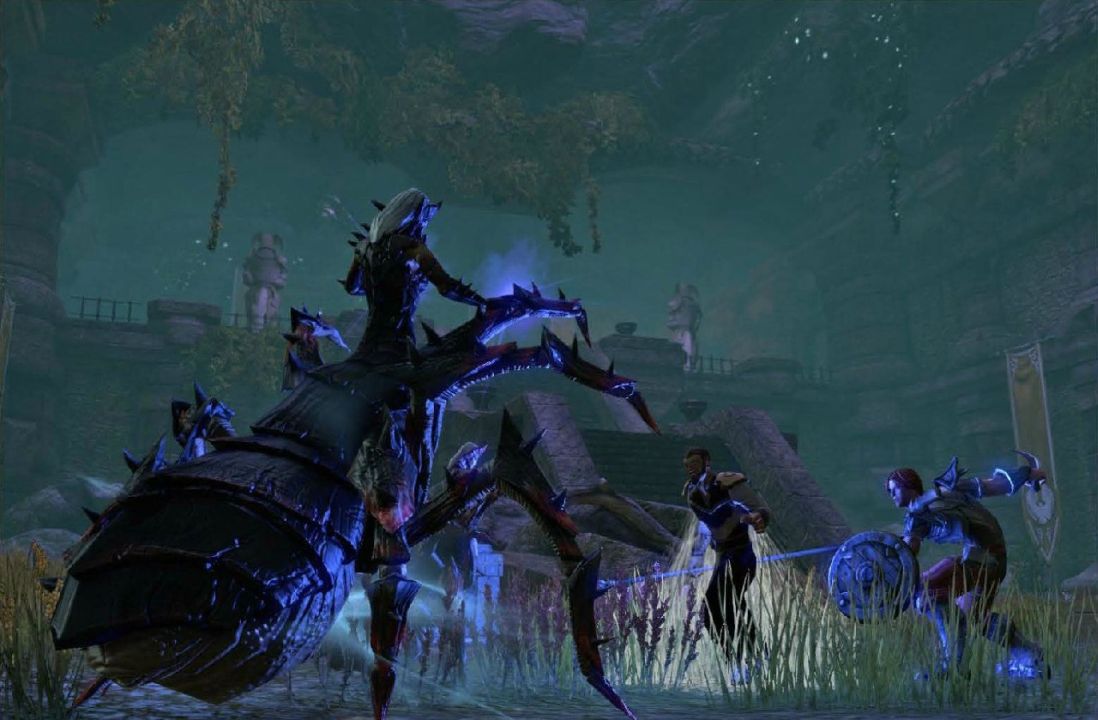 Continuing the trend of following TES mechanics, players will have an HP, Magicka, and Stamina bars. Every character class is said to have many functions, thus not restricting players to specific builds like in most MMOs. We then saw some examples of combat, like blocking and sneaking mechanics, which use the stamina bar (or magicka for certain classes), meaning they do not have any cooldown times and require player skill to use effectively. The philosophy for designing user interface was minimal, and this certainly showed in the video. For attacking, players will need to hold buttons for longer periods to cause extra damage, which blocking strong attacks for enemies stuns them.
Comments
blog comments powered by Disqus