Dishonored Preview - E3 2012
Possessing fish, commanding deadly rats, teleportation powers, and more
The second playthrough was all about action. Combat in Dishonored is all about using actual weapons in combination with your abilities. It should be noted that the game takes into account the amount of innocent people that you kill, giving yet another ending to consider. Using a variety of guns and weapons, we cut and shot our way through the hard, with numerous violent executions and effective uses of powers – such as causing soldiers to get eaten alive by rats. This approach was more difficult, but also quicker and perhaps more satisfying to action fans.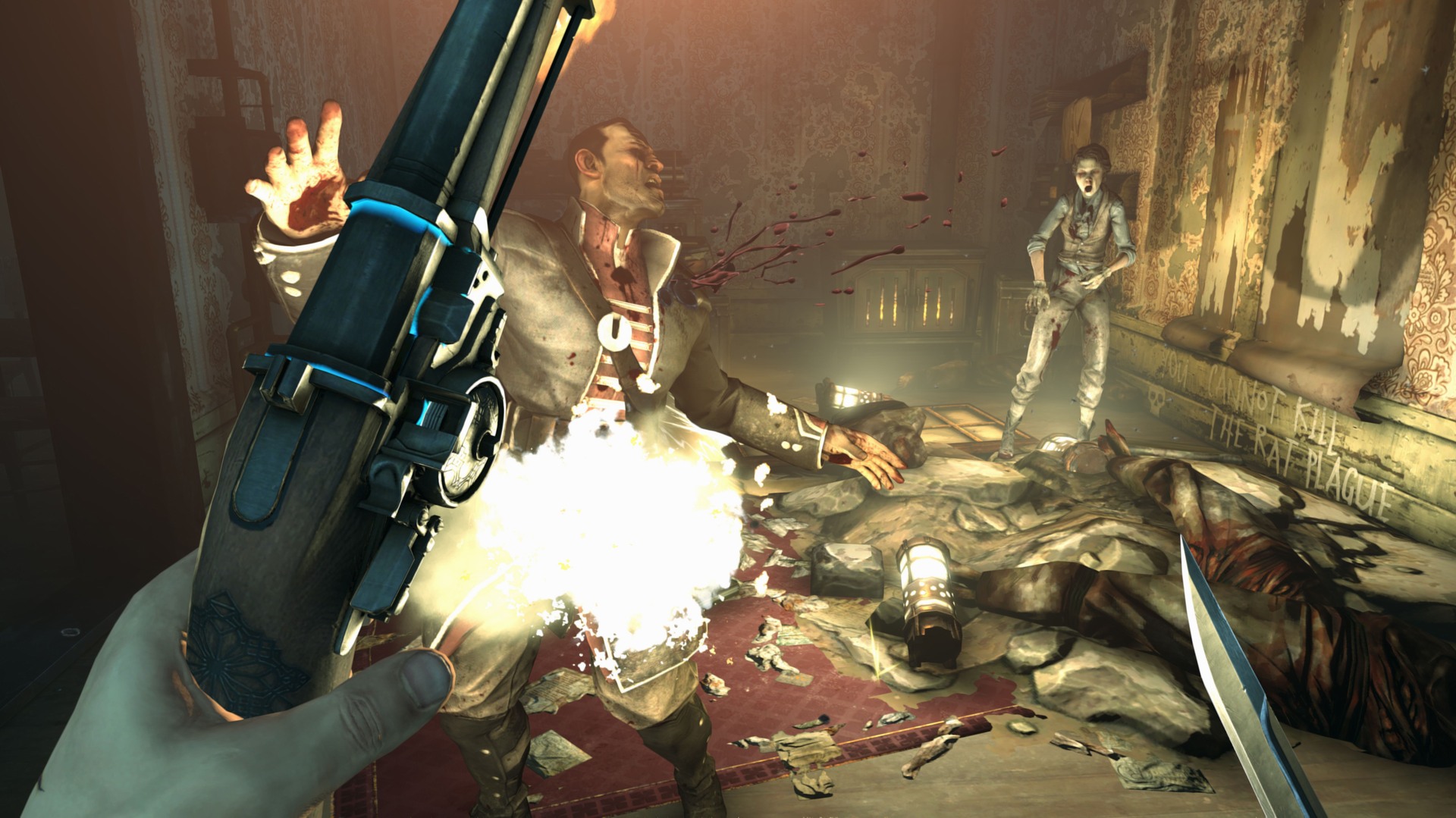 After the demo concluded, we were able to get some hands-on time with the game, playing through another mission. Here, our task was to reach the top level of a small factory and kidnap a target. Using the powers and weapons was fairly easy, selecting each with the in-game wheel that's common to games these days. Your powers were tied to the left trigger, while weapons were on the right trigger, making controls versatile and quick to switch. The level presented ample opportunity to sneak around, with the use of short teleport, so we decided to complete the mission in stealth. Dishonored felt a bit like Deus Ex (without a cover system), as there were multiple pathways to discover and reach our destination.
Things didn't go according to plan a few times, so we got to test the combat as well. The melee system works well and feels viscerally satisfying, and using your supernatural abilities on the guards is also fun. It's a challenge to stay alive though, so it's likely not the best approach to the game. If a guard found one of the bodies we left behind, he would become alert and investigate the area, becoming a great target for the air assassination. When we finally reached our target and knocked him out, we had to make our way down again and carry him to the extraction. Once again, we managed to mostly avoid alerting the guards, through admittedly the last part of our journey was a sprint as bullets ricocheted off nearby walls.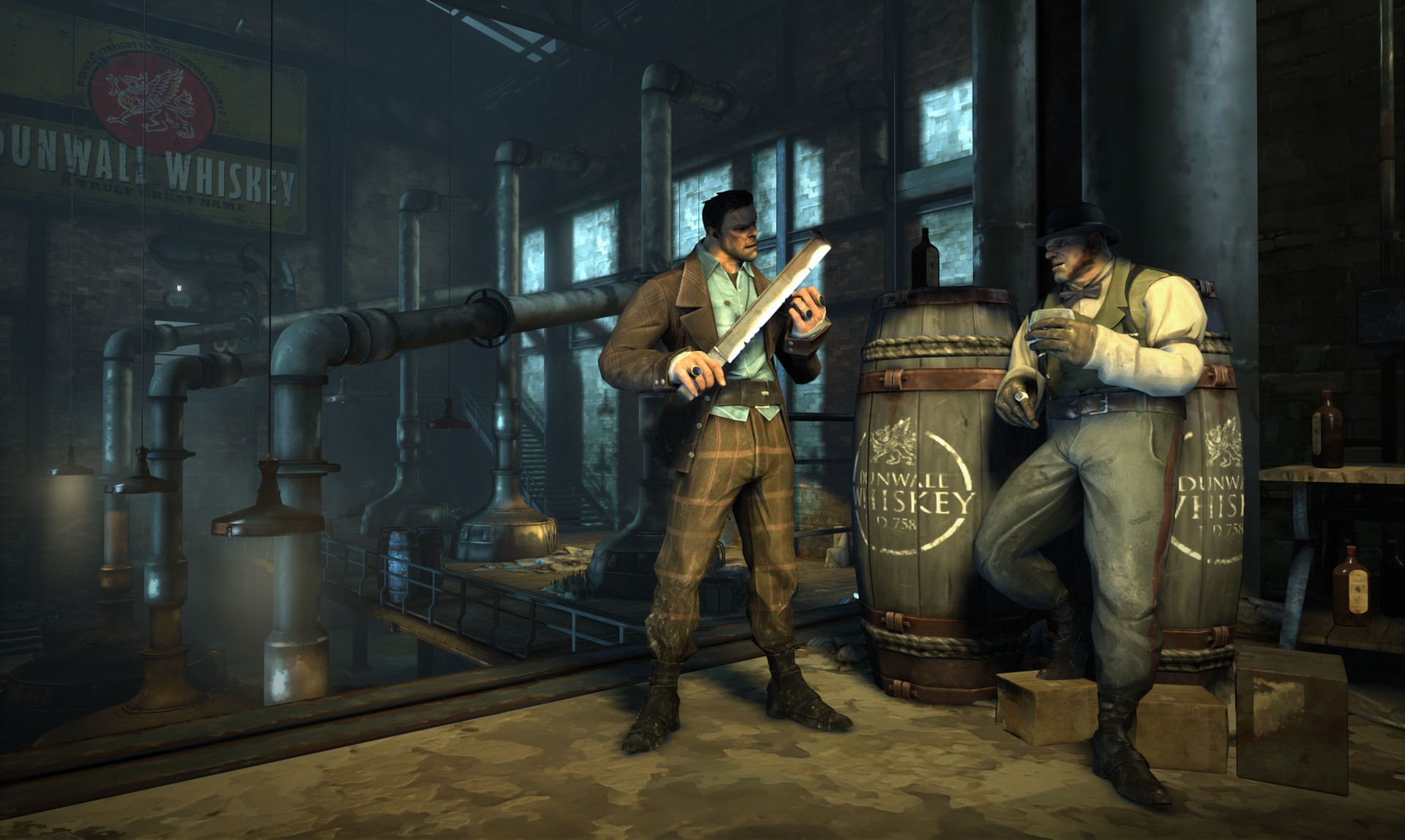 Overall, Dishonored felt like an intriguing effort. Part Deus Ex, part BioShock, the game is an attempt to bring a steampunk setting to life while offering solid gameplay and plenty of action/stealth sandboxes. It's got all the makings of being one of the best new IPs to be released in 2012, when the game ships this October.
Comments