Halo 4 Preview - E3 2012
Master Chief returns to face new enemies
It wasn't a big surprise that Microsoft's E3 2012 media conference was kicked off in a loud and flashy presentation of Halo 4. It is the company's huge flagship title, and though it is now in the hands of new developers 343 Industries, expectations are running high. The game is still a few months away from release, but we had a chance to find out more about it and play some multiplayer during this week's E3 2012 expo.
Taking place a few years after the ending of Halo 3, the new title finds series icon Master Chief waking up to find that his ship has been circling a mysterious planet. Enemies also roam his vessel, so he is eventually forced to land on the planet. The demo being shown was actually the same as that seen during Microsoft's E3 briefing, though of course running live on the console. We found ourselves following the trail of a crash of the large human ship that suddenly appeared in the skies above the planet, treading through a jungle-like environment.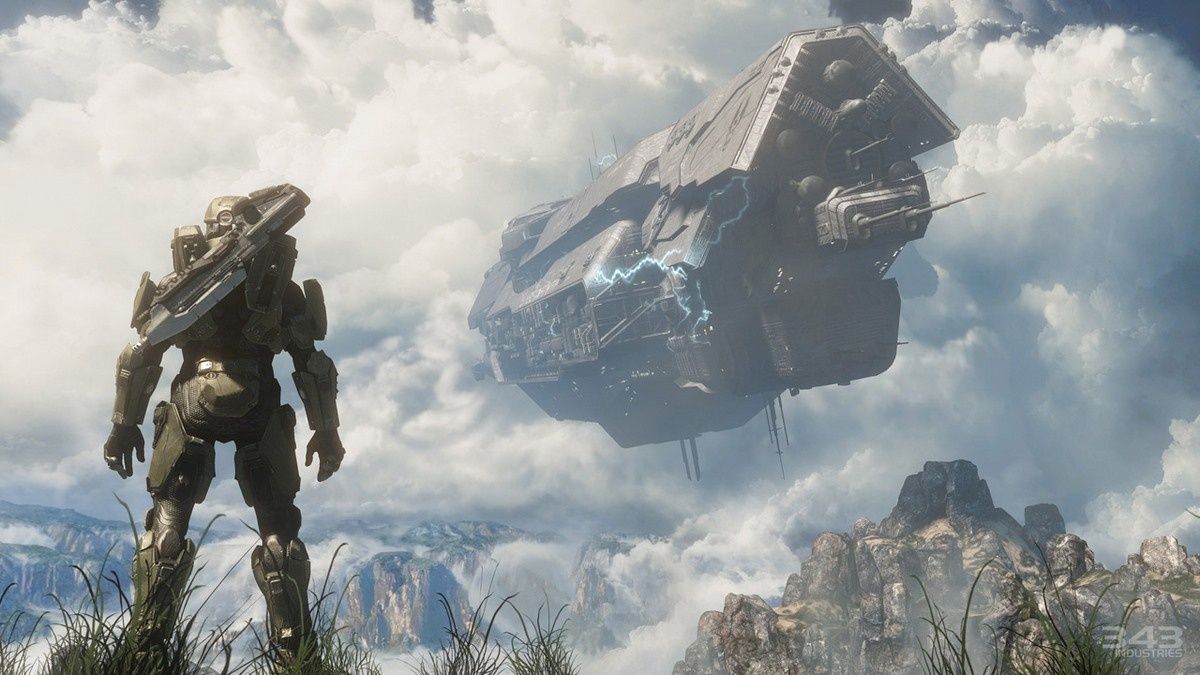 Of course, Master Chief wasn't the only one seeking the crash site. The Covenant are also roaming the planet, though they were dealt with rather quickly. However, a new foe is in the mix, with Forerunners. We first meet these non-organic creatures as Crawlers, fast moving enemies that can scale vertical surfaces and present a notable annoyance as they choose to attack in numbers. Next, we arrived face to face with a Knight, an enemy that was tougher to take down due to its increased health. It also deployed a Watcher – a special unit that turned out to be quite a challenge. The Watcher created a shield barrier for the Knight, protecting it from our attacks; it also tossed back any grenades that Master Chief threw. Though it wasn't demonstrated, the Watcher is also able to bring dead foes back to life, making it an extremely versatile enemy unit.
After taking down the foes, Master Chief picked up the first of numerous new weapons in the game, based on the Forerunner technology. These guns produce new effects and have various firing modes compared to the classic Halo arsenal. For example, the basic rifle we acquired was able to burst fire, as well as single-fire when zoomed in, disintegrating enemies in its path. Later in the demo we also got a hold of the Scattergun, which was essentially a shotgun, however its special ability was to bounce rounds off surfaces – think the Flak cannon from Unreal Tournament series. We also came across the Lancer enemy type, which was an agile opponent that was able to quickly teleport short distances.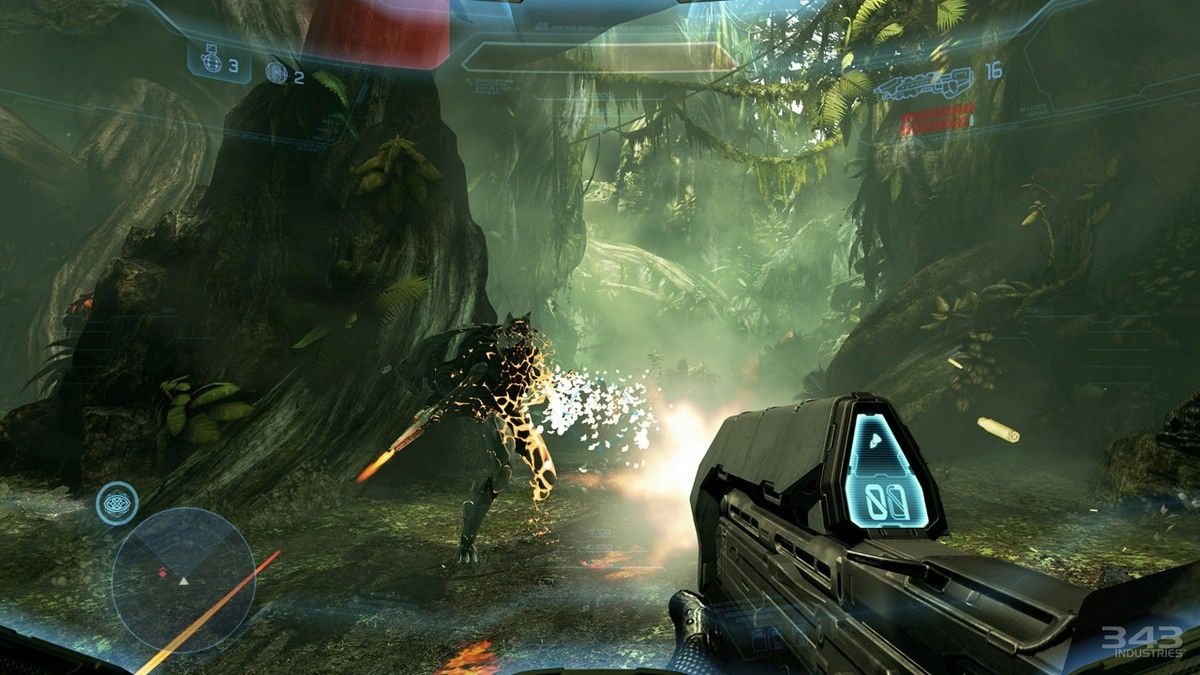 As the demo ended, it was time to talk about Multiplayer. The online action in Halo 4 will once again likely take center stage, so no effort was spared when trying to create the complete experience. Developers say that everything players do in the game's online modes will be tracked, and the earned points will be used to customize your Spartan. A new player progression system promises options beyond the superficial, offering new weapons, armor, and abilities that are waiting to be unlocked with XP.
Comments