Mad Riders Review
A frustrating and entirely uninspired addition to the ATV racing genre
Following in the footsteps of games like Pure and ATV Offroad Fury, Mad Riders is a downloadable, off-road ATV racing game developed by Techland, the studio responsible for last year's Dead Island. Mad Riders is, in many ways, just about as far as you could go from an open-world, first-person zombie game. It is a cut-and-dry, downloadable ATV title featuring racing, trick competitions, arena races and time trials. Many gamers feel that the ATV subgenre was perfected with 2008's Pure so how does Mad Riders stack up? Here's a hint: Not well.
The game play here is nothing new. A number of tournaments each with a certain number of events must be played through and unlocked to get to the next tournament. Each tournament includes a number of different game modes: race, race the clock, trick races, ghost trials and arena races. Honestly, all of these modes, with the exception of trick races, are nearly identical. You need to hit checkpoints or cross the finish line in a certain amount of time. Whether that amount of time is conveyed to you as a timer, an NPC racer or an NPC ghost, the game is still essentially the same.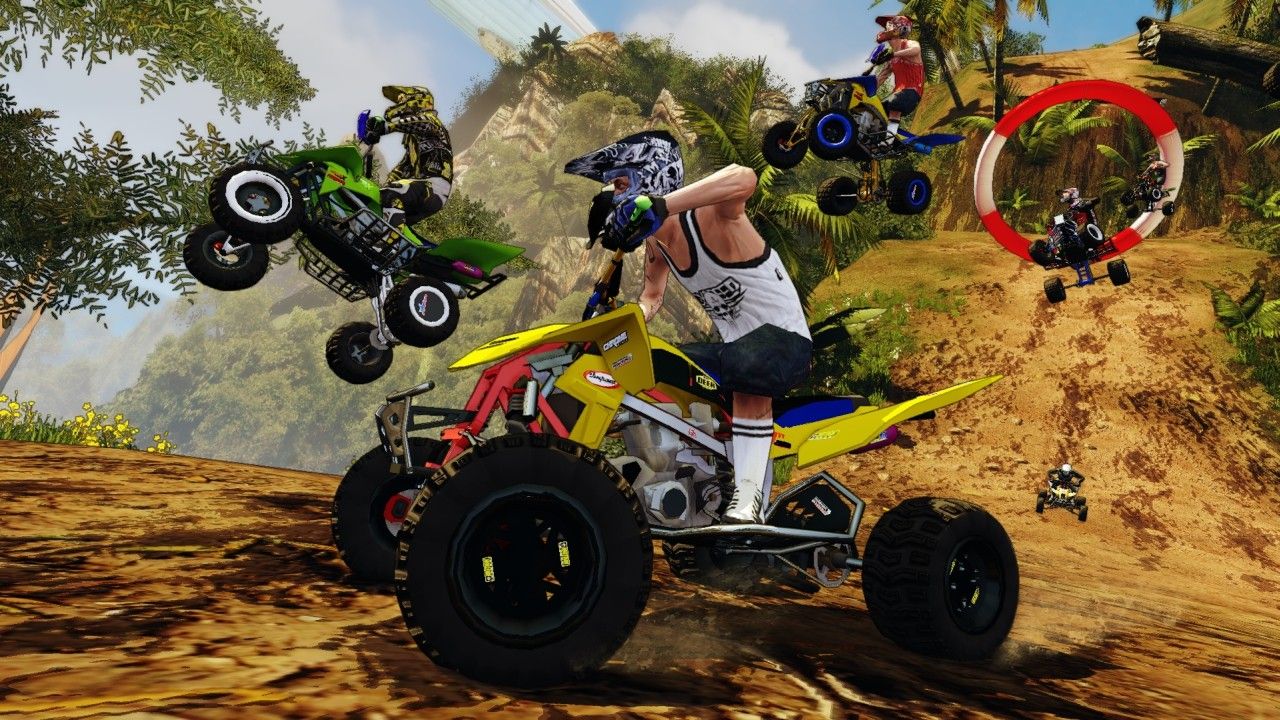 Mad Riders' one modern feature is the use of a shortcut and recharge system somewhat akin to the trigger system seen in Black Rock Studio's Split Second. Here, you collect blue tokens throughout the tracks and, at certain specific points, you are then able to spend those tokens to open doorways to shortcuts or recharge boost stations that shifts ramps and change the landscape in a limited capacity allowing you to reach new boost tokens. While this is a fun and interesting addition, I found it problematic mostly because of how little time you have between the prompt appearing, being able to see where the shortcut or recharge station is, activating it and going through the shortcut. This is additionally problematic when you realize that the doorways to the shortcut close after a certain amount of time so hitting a wall or crashing on your way to the shortcut can lose you both the path and the token.
Racing games are all about control, and in this department, Mad Riders does not do particularly well. The basic feel of turning and navigating the track is a bit slippery for my liking, not in a good dune-buggy sort of way either. Like in many racers, boost is a key mechanic to the game. The boost is activated by pressing and holding a button. The problem is the boost doesn't always activate when you press the button. The ATV needs to be facing forward in relation the screen. If you attempt to boost while turning, the boost will hold off until you are turned mostly forward at which point it will kick in. Also, if the button is being held, the boost will continue to expand while the ATV is in the air without seemingly making you actually fly faster through the air. This leads to missed boost opportunities when you may want to boost your way out of a turn or want to have the boost readied to go off as soon as you hit the ground.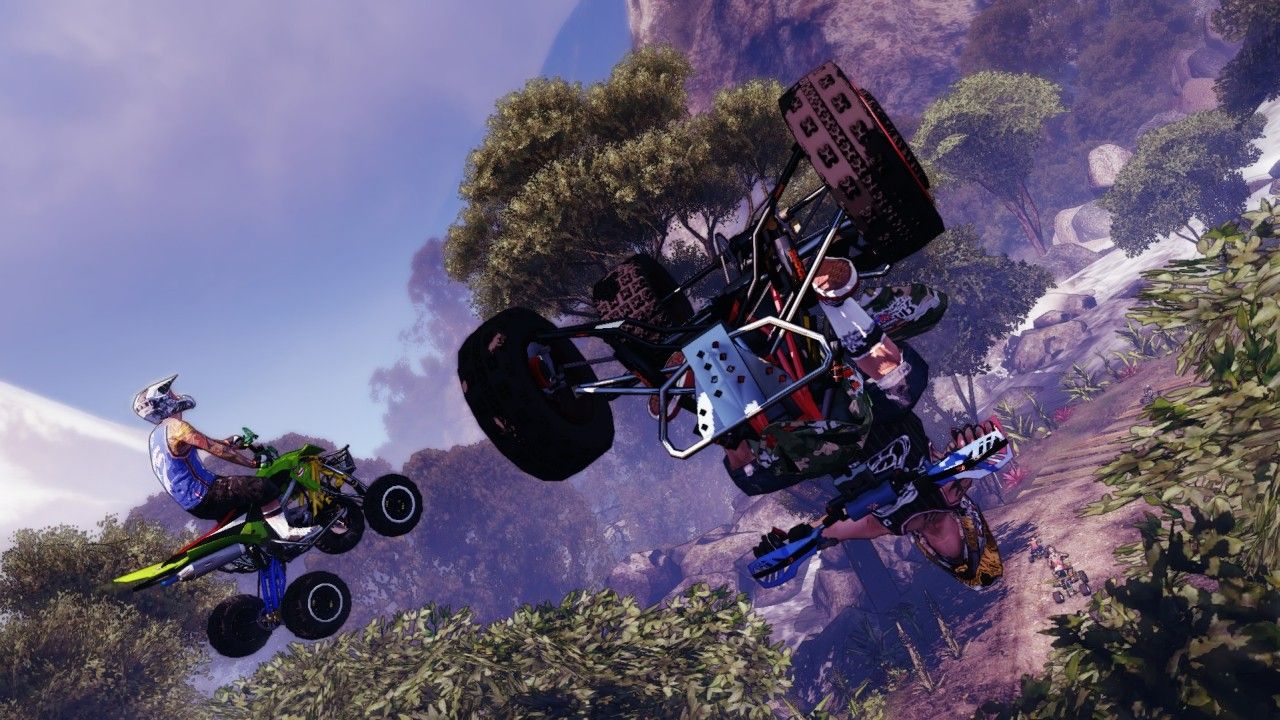 This lack of quality control was coupled with frustrating level design across the game's list of tracks. Flying through the air after going off a ramp, I would find massive objects in my way that, once hit, would instantly cause me to respawn. Foliage, trees and other objects within the level obscure the track and direction of the path ahead even while on the ground. Hitting the occasional wall or tree wouldn't be so frustrating if the game didn't instantly bring up a Mad Riders splash screen and respawn you somewhere nearby on the track. This rampant respawning breaks up the action and makes it better to avoid ramps in most cases than to take your chances with the obstacle-filled jumps.
Comments
blog comments powered by Disqus