Starhawk Review
An innovative shooter that is worth checking out for PlayStation 3 owners
Starhawk is a spiritual successor to Warhawk, one of the more prominent exclusive multiplayer shooters for the PlayStation 3. With the new iteration, LightBox Interactive have once again set out to create an engaging and enjoyable action title, and they mostly succeed. As an added bonus, a single player campaign is included, which allows players to learn the ropes and live through a brief story before jumping online. Though not without minor issues, Starhawk is a well made shooter and another notable entry to the exclusive lineup of the PlayStation 3.
Let's start off with the campaign, which explains some of the background story for the game's lore and two warring factions. In distant future, humanity has found a natural resource known as Rift Energy, which they did not hesitate to begin harvesting. However, some humans who were exposed to the energy became savage-like mutants, known as Outcasts. Since then, the Outcasts have been in constant conflict with the humans (known as Rifters) over control of the resource wells. Thus begins a story of Emmett Graves, a Rifter who's become a freelance expert at battling Outcasts and re-claiming Rift Energy rigs. One job leads him back to his home town of White Sands, where he used to live and started out his career.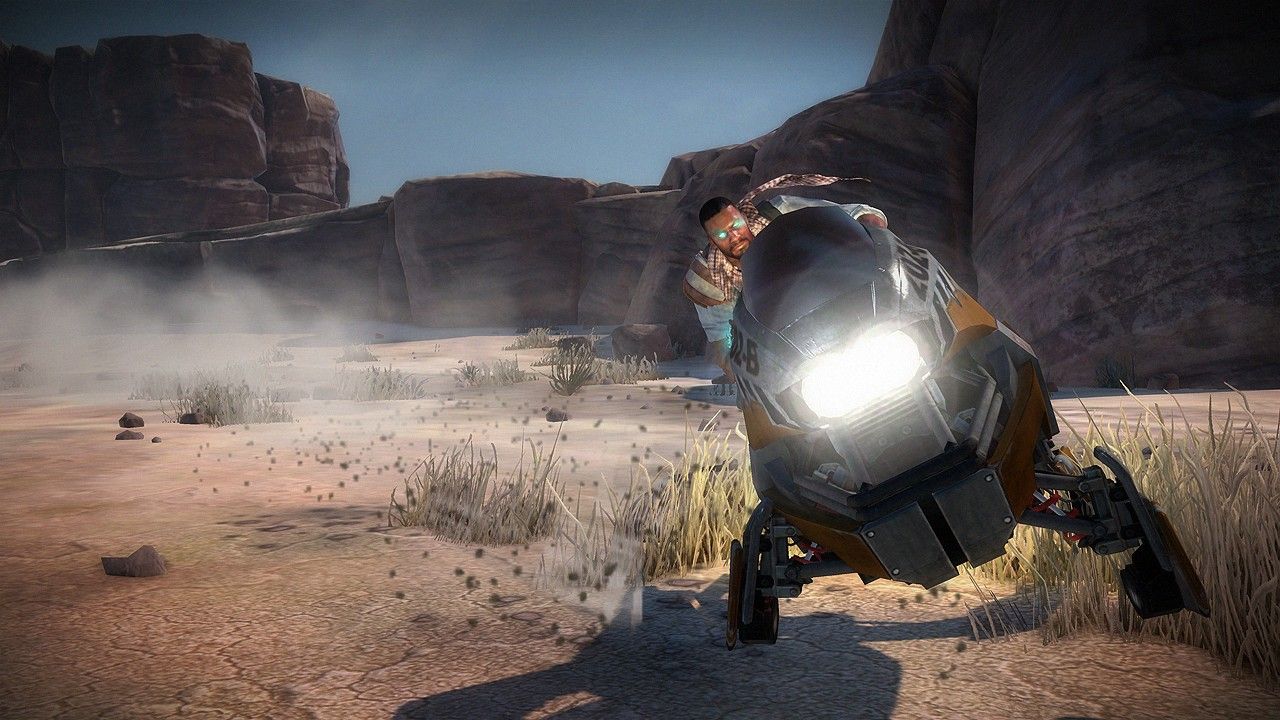 One thing leads to another, and before long Emmett is fighting a personal battle instead of just fulfilling a contract. The game's plot and writing is predictable and actually somewhat drags down the campaign – which otherwise turns out to be surprisingly enjoyable. Characters are decently involving and the gameplay does a wonderful job of switching up the mechanics with every mission. Having said that, the single player is over before you know it – and though it lets you play around with all of the mechanics that the game has to offer, it's none the less quite short and easily finished under 4 or 5 hours.
One of the most important factors of any shooter is the combat mechanic, and Starhawk shines in this regard. There are a number of weapons available for you to carry at once, from pistols to sniper rifles and rocket launchers. Best of all, each of the weapons feel powerful and distinct, with satisfying feedback. You start off with just a rifle and a pistol, and the rest of the weapons must be gathered either across the map, from fallen enemies, or via supply depots. But these locations (like the depot) don't simply exist with the game world – they must be built by the players.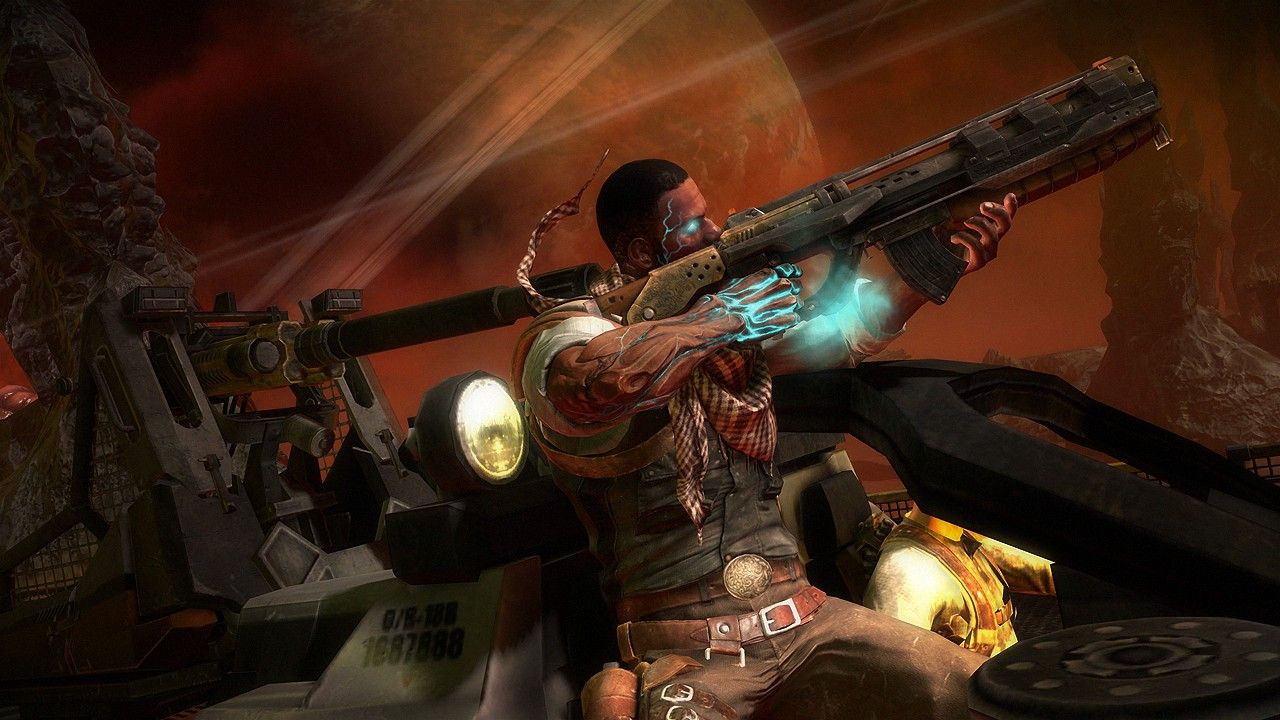 Therein lies the biggest draw of the game – the so called Build and Battle system, which gives an extremely well-implemented strategic element to this shooter. Essentially, the players can gather Rift Energy by killing enemies or shooting storage barrels that occasionally respawn. With that energy, you're able to build one of many structures with varying functionalities and energy costs almost anywhere in the environment. Once selected from a radial menu and a location is designated, a building actually drops the sky and quickly assembles itself into production. The mechanic is based on the idea that there are giant ships in the sky that deliver these buildings when players request them.
Comments
blog comments powered by Disqus