The Walking Dead: Episode 1 Review
A more serious title for TellTale, The Walking Dead's strong emphasis on drama and storytelling make up for some defects in gameplay
There was a time when I could not picture the zombie apocalypse except with a standard backdrop of a suburban shopping center or inner-city mob imagery. Now, thanks to the combination of the Left 4 Dead franchise and the excellent Walking Dead AMC TV series, when I think of zombies, I think of southern farmlands and the sound of cicadas. It's a fresh re-imagining of the genre that is carried on with TellTale's new adventure game The Walking Dead, based on the popular TV series. Rather than simply being a Walking Dead spin-off, the developers have made a clear and obvious effort to be true both to the original comic book and the television series. Even their website explicitly states that they see the original comic strip as "canon", and the game promises (and so far, delivers) not only cameo appearances of characters from the TV series but also back-stories and expanded plotlines. This is a more mature title than most of TellTale's games, and it's gratifying to see that so much of the developer's talent translate well into the Walking Dead universe.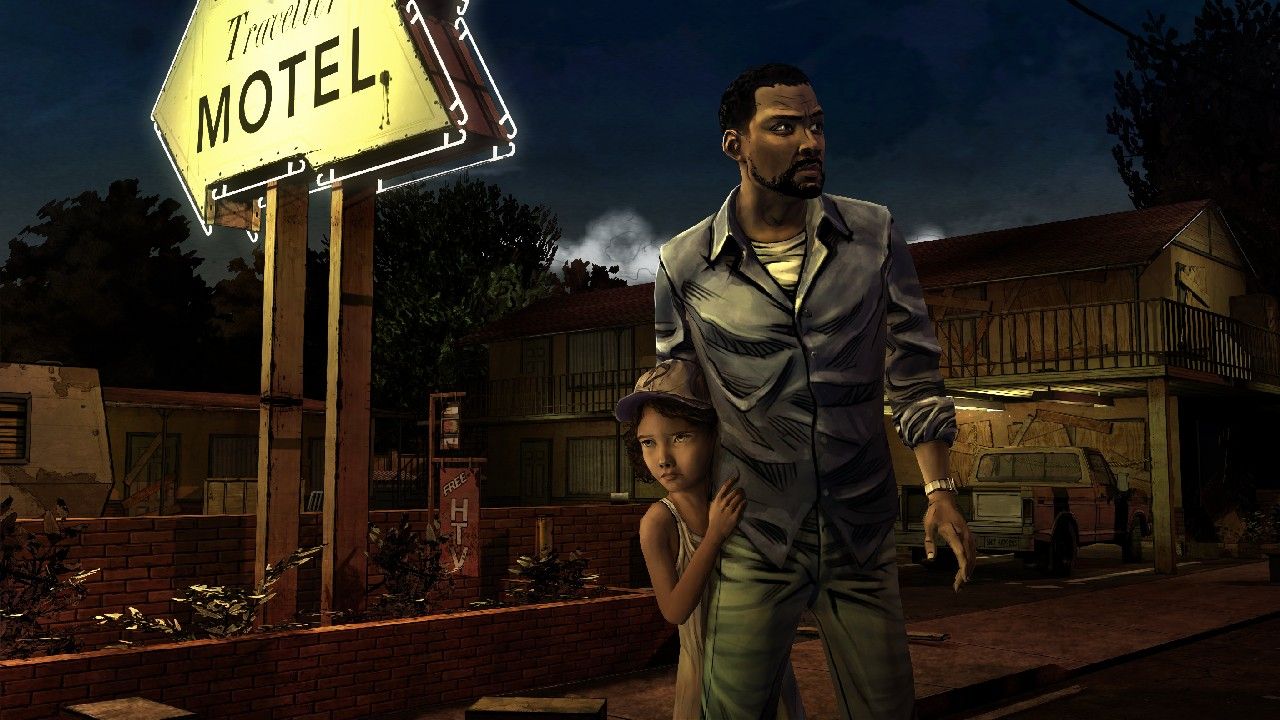 The Walking Dead's story so far is decent, which is more than can be said for most of the gaming market. This first episode is held back a little by the fact that it marks the beginning of the story, and thus has to run through the motions of introducing the zombie apocalypse. The drama of the situation comes not just from the new hell-hole world, but also from a good basic personal premise: the main character has responsibility for a young girl thrust on him, while simultaneously having to deal with a dangerous skeleton in his closet (and considering this franchise, I suppose I need to point out that I mean this figuratively). Gameplay in The Walking Dead is a mixture of dialogue, exploration, light puzzling, and quicktime events all blended together into a silky frappe of video game goodness. Rather than the jerky separation of gameplay types that we sometimes see in drama-based games, The Walking Dead is exemplary in how well all aspects of the gameplay go together: your dialogue might be interrupted by a quicktime event or your character development might come in the middle of an action sequence. The effect is that playing the video game appropriately feels like watching an episode of the TV series.
There's a looming downside to having drama-driven gameplay: it can make most of the game feel like filler. Gamers are used to zombies serving one purpose (being grass for your character's lawnmower) and compared to your friendly FPS zombie modes and co-op shooters, The Walking Dead has a bare handful of zombie-shooting moments. It's a more personal view of the 'walker' takeover, not focusing on blissfully mowing down enemies, but instead making the action part of the drama. The puzzling in the game is so light that it hardly deserves to go by that title... after all, it's not much of a puzzle to figure out what you should do with that axe and that lurching walker (hint: it involves swinging).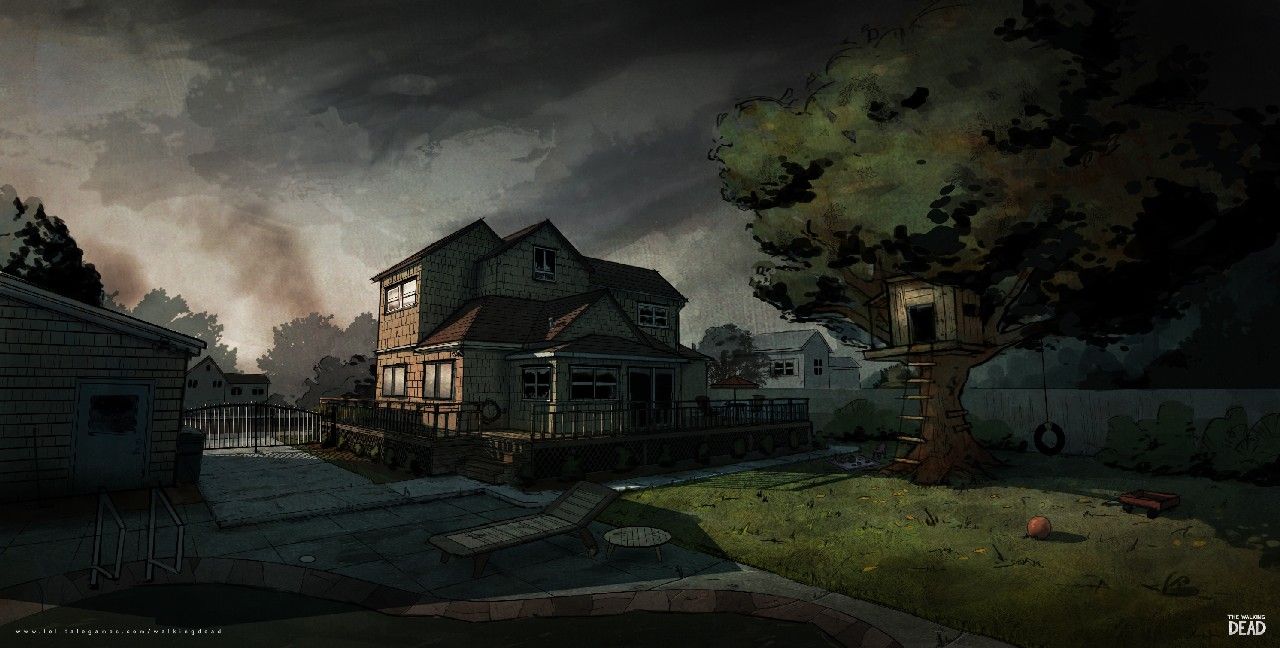 Even with such light puzzling, however, sometimes the game falls into that greatest sin of adventure puzzlers: unintuitive solutions. For example, at one point in the storyline I was held back by the fact that my character couldn't reach a brick through a security gate's bars. The brick sure seemed close enough... but I was willing to play along and so spent quite some time looking around for something to reach the brick with. Finally, after searching nearby, I found a cane, with a handle just perfect for reaching the brick. Heck, the discovery of the cane even got its own cutscene, so you know it's going to useful, right? But that wasn't the solution that the game had in mind (which I won't spoil here), and after finishing the episode I was still shaking my fist at the fact that my character wasn't smart enough to think of that long tool he had just found. In the game's defense, that cane did come in handy later on as a door jam, but it felt like just a little polish would've stopped an obvious dead end. There's another minor complaint about puzzling in The Walking Dead, namely that it's dependent on selectable items, and if you're playing the game with all your 'hint' options set to a minimum (which I would highly suggest), this means that you'll be engaging in, you guessed it, pixel-hunting, sometimes for very small objects. It feels as if the game was written by a TV writer, rather than an experienced game designer.
Comments
blog comments powered by Disqus