Sine Mora Review
A 2D Shooter strays off the beaten path, trading accessibility for depth and ambiance with surprising grace
Sine Mora is the type of game that was made for the downloadable market. Carrying along with it the pick up and play simplicity of the Xbox Live Arcade's early outings with the artistic sensibilities of the medium's foray into independent release.
On paper, Sine Mora is a perfect premise. High concept, story with glittering graphics and a simplistic control scheme, but Sine Mora raises the stakes by adding controversial overtones of rape, brutal revenge and blackmail into its story and by alienating its difficulty settings into different segments of gameplay. Combined with a relatively obscure and arguably dying genre, does Sine Mora trip to over-ambition?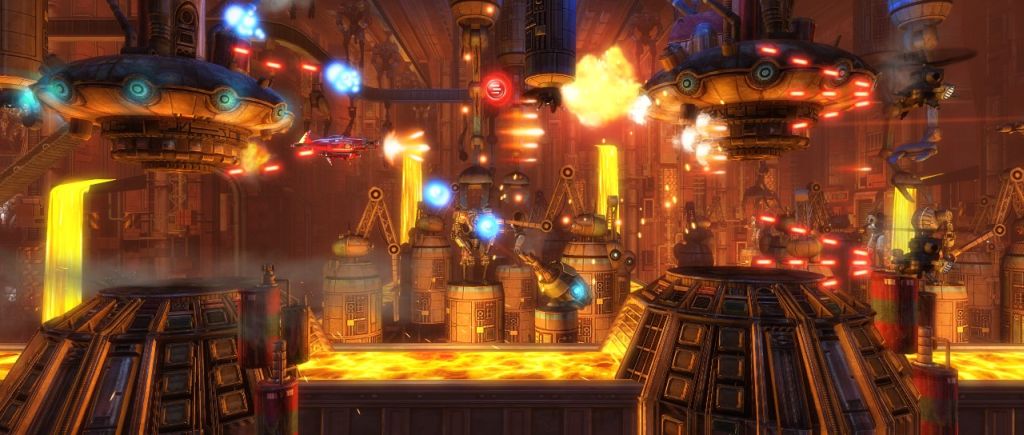 To start at the beginning with Sine Mora's story is an absolutely ludicrous endeavor. There is no beginning. With time travel being a main theme of the overarching plot, the linearity of the game's story is crushed underfoot and after multiple playthroughs, you may find yourself just as confused as the first.
However, the story is irreplaceable, because for as convoluted as the plot is, it lends the story a narrative dignity, grace and somberness that many games with comprehensible stories can't manage. Underneath the seams is a story of hatred and revolution, and the beauty of the Hungarian language that the game is narrated in balances out the ridiculous nature of having anthropomorphized characters in futuristic transforming planes.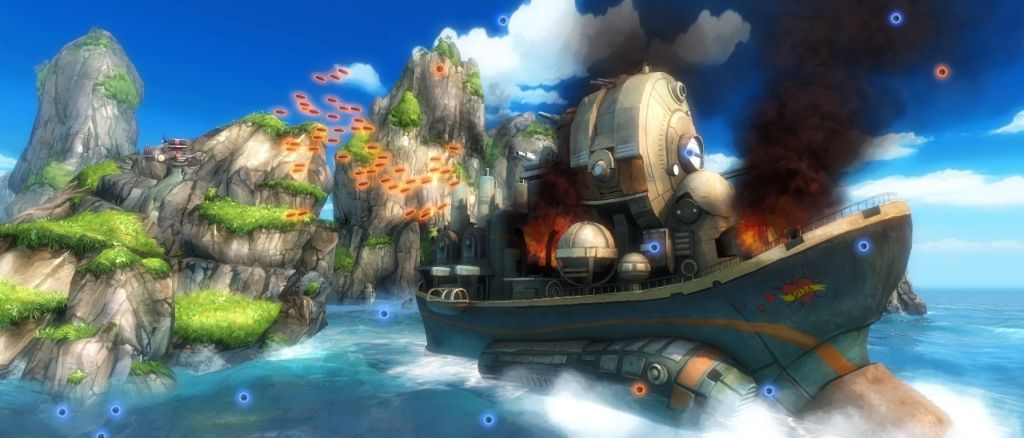 In simpler terms, without the game's story looming over the experience, the atmosphere wouldn't be nearly as thick and immersive as it is. Make no mistake, the tone of Sine Mora is easily half of its experience. Stylish, solemn and pervasive, the ambiance is impossible to escape. Even those interested purely in challenge and shooting may find themselves inadvertently drawn into Sine Mora's beautifully artistic vision.
But for those only interested in shooting, the game rounds itself out perfectly, playing around with the priorities that an eastern developed top-down shooter usually works with. Where many games of the sort have been labeled 'bullet hells' for the sheer number of damaging projectiles the player must dodge, the priority of said games have largely been about dodging and, surprisingly, shooting has become secondary, allowing the player massive spread shots without the need to advance their weaponry. The shooting in most bullet hells has lost its value and half of the experience has been left behind to rot.
Comments
blog comments powered by Disqus