Ridge Racer Unbounded Review
A racing title that is unable to fully utilize the mechanics it borrows from other games, resulting in a positively average experience
Racing games can often feel as if they are held hostage to their own genre. There's only so much you can do with a game that involves cars and getting from point A to point B. Needless to say, there are some very talented and creative developers out there, that's why we have everything from Gran Turismo and Forza to Blur and Twisted Metal. As the market grows, there's bound to be cross-over and many racing games borrow some elements from one another – which is perfectly fine. Ridge Racer Unbounded is one such game, which attempts to take some of the unique presentation and gameplay elements found elsewhere and fit them into its own production. Unfortunately, the end result is far less than the sum of its parts.
The basic premise of the game is to progress through a career of a driver; there's nothing superficial like a story or even characters. Main campaign mode sees you race through a number of various events, taking place within different city districts. The main goal is to dominate all districts and eventually the whole city. An XP point system oversees the whole experience, as the more points you get, the more cars and races are unlocked. It's fairly simple stuff and the progression system is decently balanced.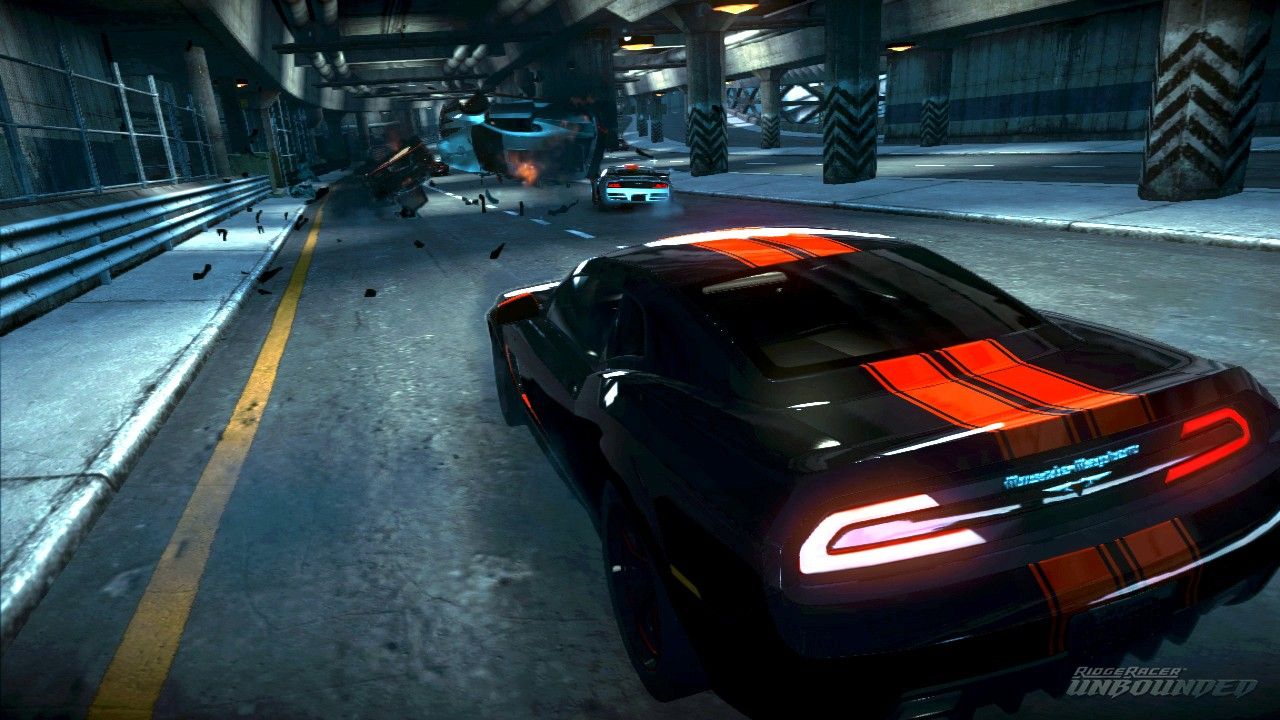 Said experience points are earned through podium finishes as well as events during the race. Depending how well you do, experience points are awarded to progress your overall rank. All of the in-race events are also tallied, earning bonus XP for destruction, opponent takedowns, and so on. There are a few event types – Domination sees you race against others with a focus on vehicular and environmental destruction; Drift Attack tasks you with earning the highest score possible within the allotted time; Shindo racing is the most basic event type, with no destruction to speak of; and finally Time attack focuses on collecting icons scattered across the track in order to extend the clock. None of the events are particularly original, but they work at the basic level.
The game has a rather small number of cars, split into different categories depending on race type. They are all non-licensed vehicles, but it's easy to see what real life counterparts they were modeled upon. Each comes with stats, such as speed, drifting ability, strength, and so on, but most of the time the only stat you will really care about is speed and perhaps acceleration. Vehicles are decently detailed; though don't expect anything fancy like interior views. Damage model is very basic, the cars are either a little bent or in "full-on breaking into bits and pieces" mode. Worst of all, the cars simply lack personality and individuality, and driving one or another is often indistinguishable.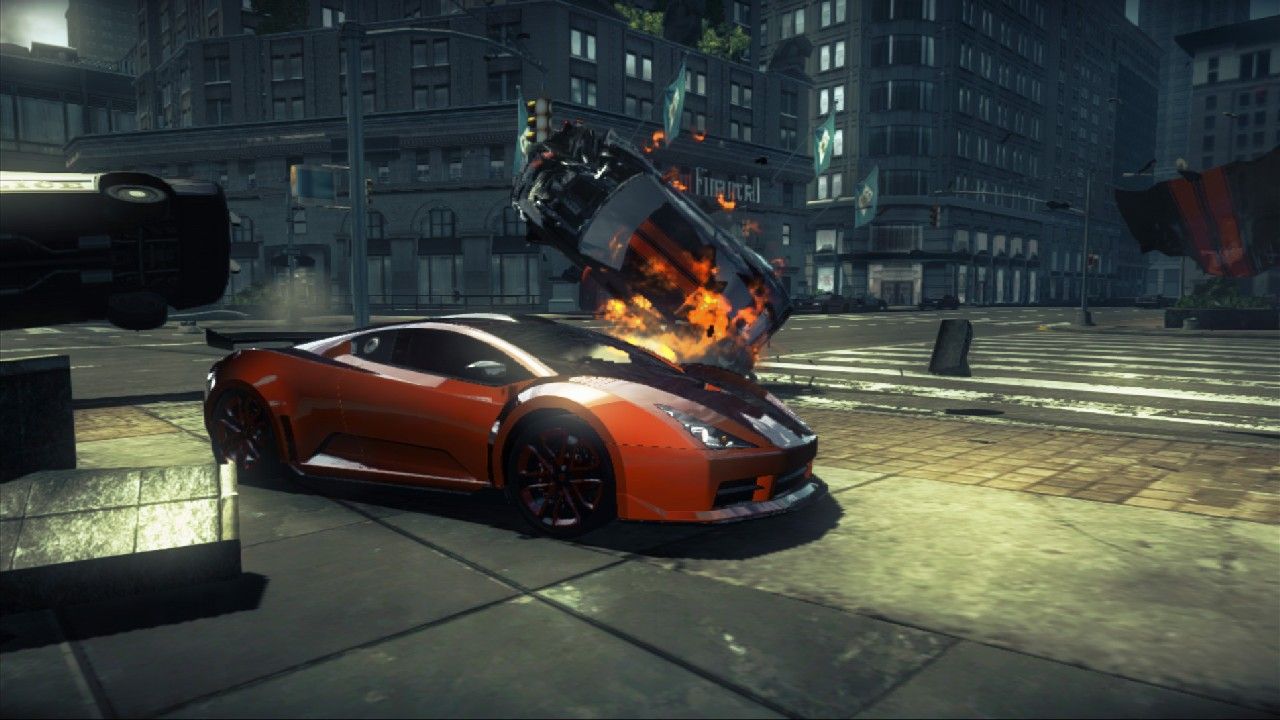 Let's get down to the actual racing, then. Potential fans should note – this isn't really a Ridge Racer game as you may have come to expect. With new developers Bugbear Entertainment, there's not much familiarity that fans might have been hoping for. It's still a decent racing game, mind you, but it certainly doesn't concern itself with doing the series much justice. The arcade controls feel fine, and there's not much skill required to navigate the tracks. At the center of it all is the drift mechanic, which feels very over the top and out of place with the control scheme, and is difficult at best. Sadly, it is a crucial element of the race, as you'll read later on.
Comments
blog comments powered by Disqus