Ambiguous Exposition: Mass Effect 3 and Journey
A look at the juxtaposition of the narrative designs found in two recent releases
In complete contrast, Shepard's world is a veritable smorgasbord of exposition. You need only access his journal to find yourself buried in the avalanche of details contained on each humanoid, bipedal race of galactic stereotyping, vast numbers of planets each with their own ecological and environmental backstory, the numerous ships, weapons, and the implausible yet convenient technologies his universe is stitched from.
Mass Effect 3 travels the common space opera route, presenting a glut of detail that dusts away every obfuscating speckle of ambiguity with pseudo-scientific facts and backstory. Even relatively minor species that are rarely implicated in the story, such as the Hanar or Elcor, are given home worlds and an evolutionary explanation detailed around their native habitats and political motivations. If Shepard were to land on the alien planet of Thatgamecompany, you can't help but imagine that his codex would be brimming with detail on the variety of local fauna and the indigenous species' evolutionary reason for a lack of arms. It is a completionist's paradise. A world of information that is easy to get absorbed in, should you enjoy such detail, and quite the opposite of Journey's enigmatic presence.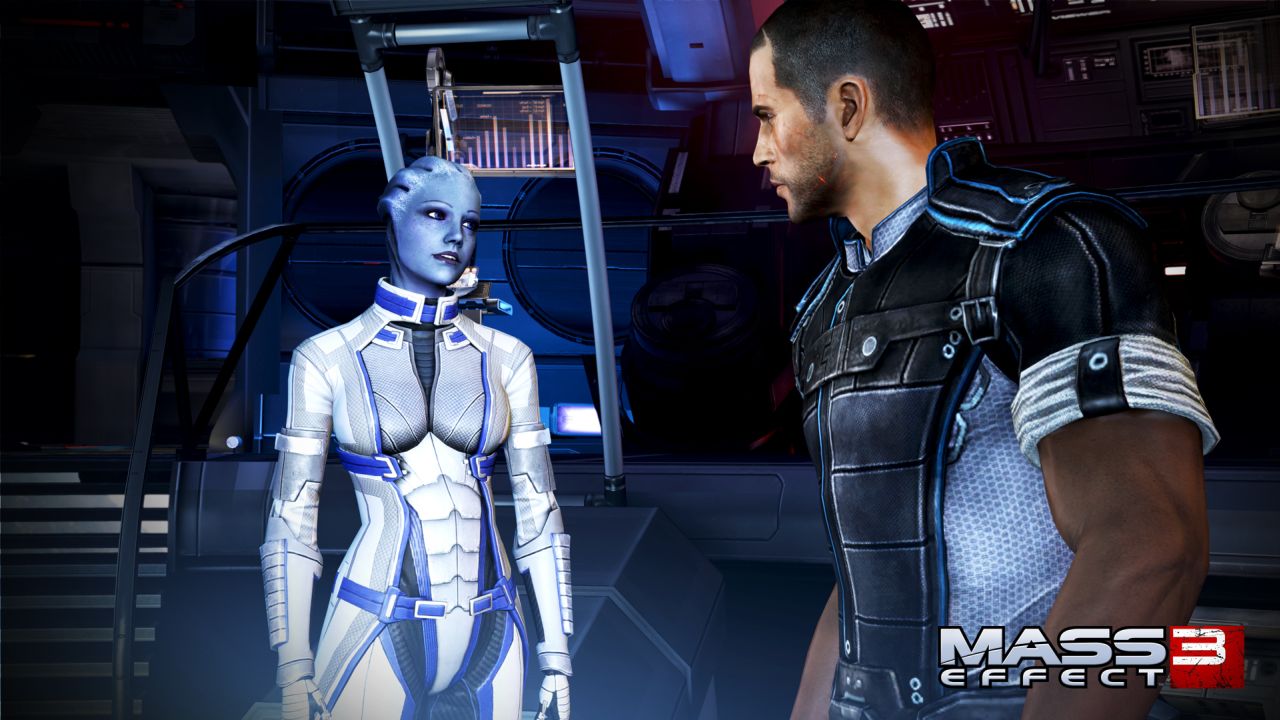 Where the Mass Effect franchise attempts to draw an emotional response from players is in the practically Newtonian laws of choice and resulting consequence. It eschews the medium's commonly linear narrative structure (to a limited extent) and allows you to make meaningful decisions that affect the course of your story. In Mass Effect 1 for example, you are given the choice of saving a Krogan squad mate or killing him when your desires clash. In Mass Effect 2 you have the choice to carry out specific tasks for each of your teammates, determining their eventual fate in the concluding chapter. And in Mass Effect 3 numerous decisions you make have consequences that can see entire species wiped out altogether.
It is possible therefore that my experience of Mass Effect 3 was vastly different from yours. Where you might have played a paragon, saving everyone you could, I may have indulged a bloodlust for murder with renegade choices. This may sound like a standard Fable style good and evil ethic-o-meter, but Bioware masterfully utilizes this technique to build attachments to the characters of Mass Effect through the knowledge that, whether I chose to kill Wrex or not, will have lasting repercussions within the universe and throughout the whole series of games. It is because of this continuity that decisions become all the more salient and unusually meaningful for a videogame.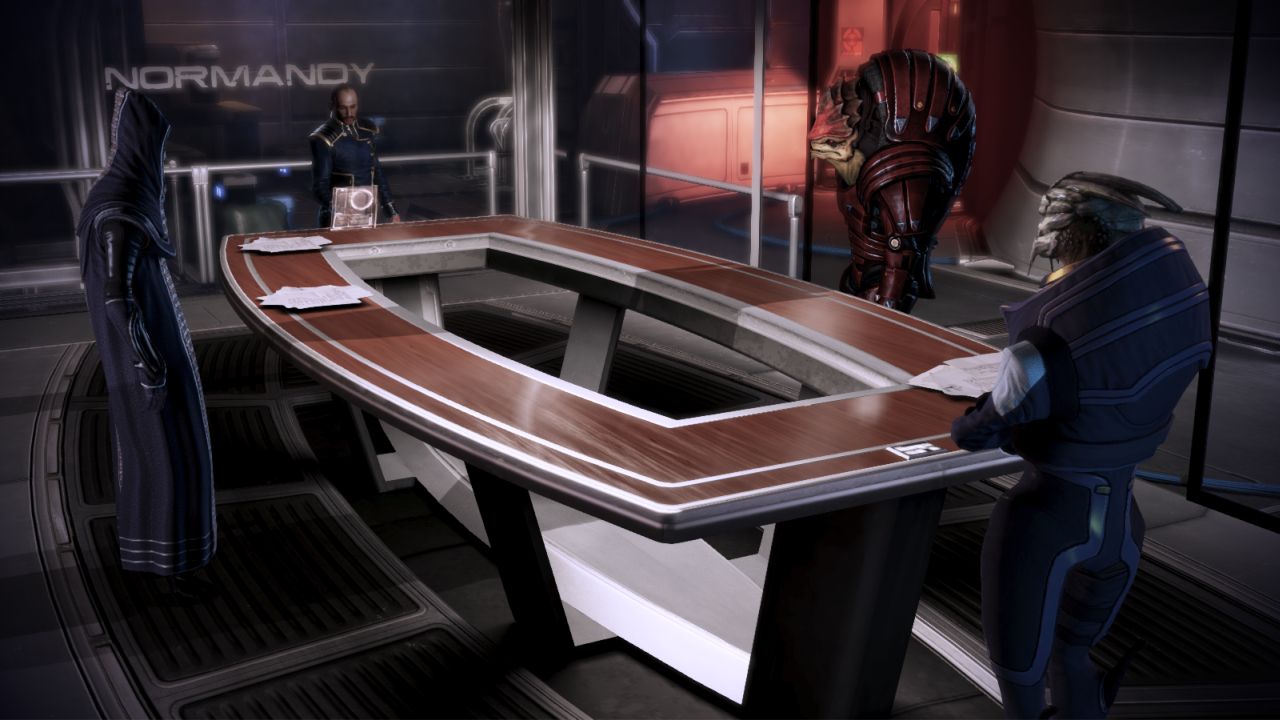 I killed him. Two games later, I missed him.
Journey's handling of choice is, well, non-existent considering that there are effectively none to be made throughout the adventure. It is a point A to point B rollercoaster of set pieces much like a Call of Duty campaign, with multiple playthroughs offering up what is essentially the same experience.
Comments
blog comments powered by Disqus