February Video Game Culture Recap
Recapping the highlight news and stories from the previous month
Well, I went, I saw, and I played the Vita at its Toronto launch, and aside from my initial reservations toward its marketability, it turns out the masses went out and purchased it as if it came with free hugs and the ability stroke your head at night. They also generated around 2 million in software sales from the 25 applications that are available through their store.
However, these sales may appear lacklustre when compared with the 3DS launch, which over the same monthly period racked up around 3.61 million, beating out its own DS. What we also have to keep in mind is that the market share of handheld devices has sharply dropped over the past few years, Android and Apple taking a hefty chunk out of the pie. So I'd say Sony are still engaged in an uphill battle with their new device.
There's been talk around the Valve office about the prospect of releasing a piece of hardware, perhaps similar in design to a set-top box, which will allow users to game without the need for a PC. In a recent interview with Penny Arcade, almighty Gaben said, "Well, if we have to sell hardware we will."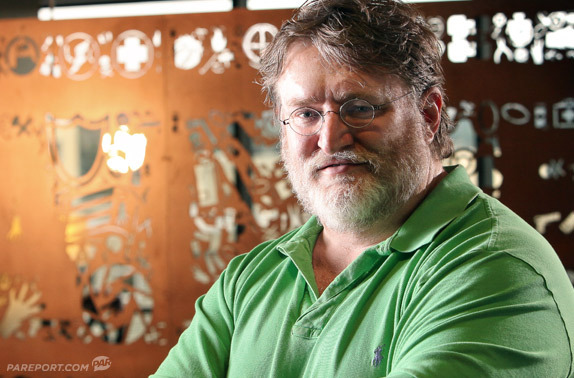 It's certainly an interesting concept, with the main targets being Sony and Microsoft. On-live already has something similar out in the market, which allows gamers to play via a streaming service. Where Valve would most probably hold more weight (-3 months) would be the fact they've evolved into a goliath in the PC gaming and distribution industry. By offering an easy method for the consumer to get their games, could this new piece of hardware be the next logical step on expanding into a larger and untouched market as far as Valve are concerned? If you're wondering what the gaming bundle that will be released on the launch day is, it's Half Life 3. It has to be.
Perhaps one of the most interesting and unique uses of a character creation function in recent times for a game that is mainly console based. The Tumblr sporting user character designs from the realms of anime, video games, and cartoons is nothing less than impressive, the numerous design options, and tweaks only limited by what people can dream up.
The best creation so far, (in my mind at least) has to be the South Park cast from "Good Times with Weapons."
Comments
blog comments powered by Disqus