Alan Wake's American Nightmare Review
Feels like a great attempt to find a middle ground between a full retail release and DLC chapters of Alan Wake
When announced, I felt that because Alan Wake's American Nightmare was a standalone game, it meant that it had a hard line to straddle. It's clearly built with the Alan Wake engine, and feels like a fully fledged console game mechanically. However, it's priced for a downloadable market, and I couldn't be expected to find the full scope of a console game in this release. While the game has been marketed as a side story to the main game, and not a full sequel, can its 15 dollar downloadable format match the atmosphere, story, and combat that Alan Wake provided?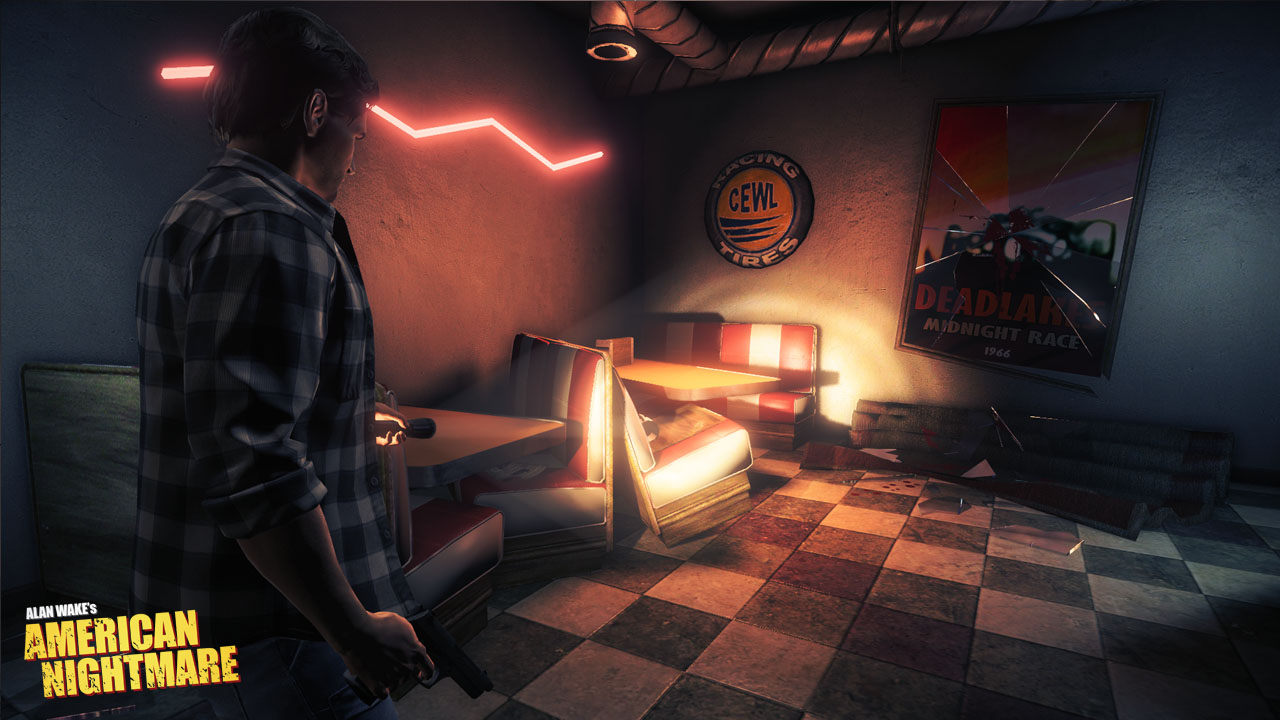 Starting the title up, the game really does feel like a proper follow up to a big-budget console game. This package is brimming with such polish and flair it does initially feel like a proper sequel to AW, and not some side story. Alan Wake offers 2 different modes, a Story Mode and a Horde Mode, entitled Arcade Action (or Fight Till Dawn, depending on what menu you're in). Remedy gave their all to fix certain design issues found in the original game, such as the ever-present HUD, which now has the option to be either turned off or to be faded when not needed. The map is made more useful by flashing the locations of Manuscript pages when you near them. This makes hunting for the pages a lot less of a hassle and is a welcome addition. The pages themselves, along with other collectables, are presented in a much more organic fashion. No longer are certain pages locked out by difficulty, and the overwhelming plethora of collectables in Alan Wake has been pared down to only enhance the story.
American Nightmare's Story Mode takes place over distinct areas, a Rest Stop, an Observatory, and a Drive-In Theater. The game sees Alan revisiting each area 3 times for reasons contextualized in the story, but it does get tiresome. Actually, it's a damn shame, because the second time Alan revisits each area, the story does such a good job contextualizing why he's back that I had no issues with the backtracking at all. However, by the third time around, the plot device and the areas had both become repetitive and dull. American Nightmare's change in venue to the dusty little town Night Springs in Arizona largely helps the game maintain a lot of its appeal. The game swerves off of the Twin Peaks vibe for a more Twilight Zone bend, and the detailed scenery found in Alan Wake is matched by that in American Nightmare. The dry, heavy atmosphere is imposing and yet familiar, and it makes me appreciate the fact that Remedy decided to have this little side story take place outside of the Pacific Northwest.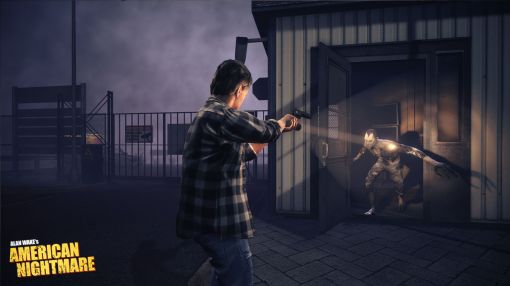 Whether you liked it or not, the story and characters of Alan Wake was a primary factor in what brought many of its fans in, the David Lynch-esque fiction tying together the world of light and darkness that the writer found himself within. The cast of characters that Alan interacted with were endearing and well developed, and the town of Bright Falls felt alive. While the characters introduced are largely interchangeable and feel more incidental than fully fleshed out, the dynamic interplay between Alan Wake and his Dark Presence doppelganger Mr. Scratch (pronounced Mr. *Television White Noise* ) helps to fill the game's character development. This is mostly achieved through fantastic live action FMV starring the actor that portrays Alan Wake.
While initially a bit silly, the FMV manages to add a layer to creepy and unsettling charm to Mr. Scratch. He's a sociopath with a sadistic mind, and yet the people in the game that reference his odd charm are validated. The actor that portrays him manages to balance these two really well, his facial expressions giving more insight than some people may find comfortable, something that simple voice acting might struggle to achieve. The idea of an evil twin that's simply "doing everything the original [person, in this case Wake] was too afraid to do" is nothing new, but American Nightmare executes on this concept stunningly well.
Comments
blog comments powered by Disqus