Dear Esther Review
This bold and beautiful experiment blurs the line between video games and other media
"I've begun my voyage in a paper boat without a bottom. I will fly to the moon in it. I've been folded along a crease in time, a weakness in the sheet of life. Now you've settled on the opposite side of the paper to me." These are the opening words in the first trailer for Dear Esther that I saw, and they perfectly set the mood for what was to come in the finished game. Dear Esther is one-of-a-kind and a joy to play, but is also a very risky indie game because it is so experimental in nature. The game takes place entirely on one remote and desolate island off the coast of England, set relatively close to our modern day. The player takes on the role of an (initially) unnamed observer of the island, who runs an inner monologue as the player tours around the sights and sounds of the lonely locale.
There is only one major complaint that can be brought against Dear Esther, but it is one that defines the game: the gameplay is so utterly subtle that most people may feel it isn't there at all. The game grants you only two means of interaction: your mouse controls your direction of sight and the WASD keys let you move around. That's it. There's no picking up objects, no pushing buttons, no flipping switches, no opening doors... there's not even an option to crouch or jump. Even your flashlight is entirely out of your control: it turns on automatically in dark areas. The experience that Dear Esther provides is limited only to looking, listening, and moving. There is no point system, no win condition, and no measurement of progress.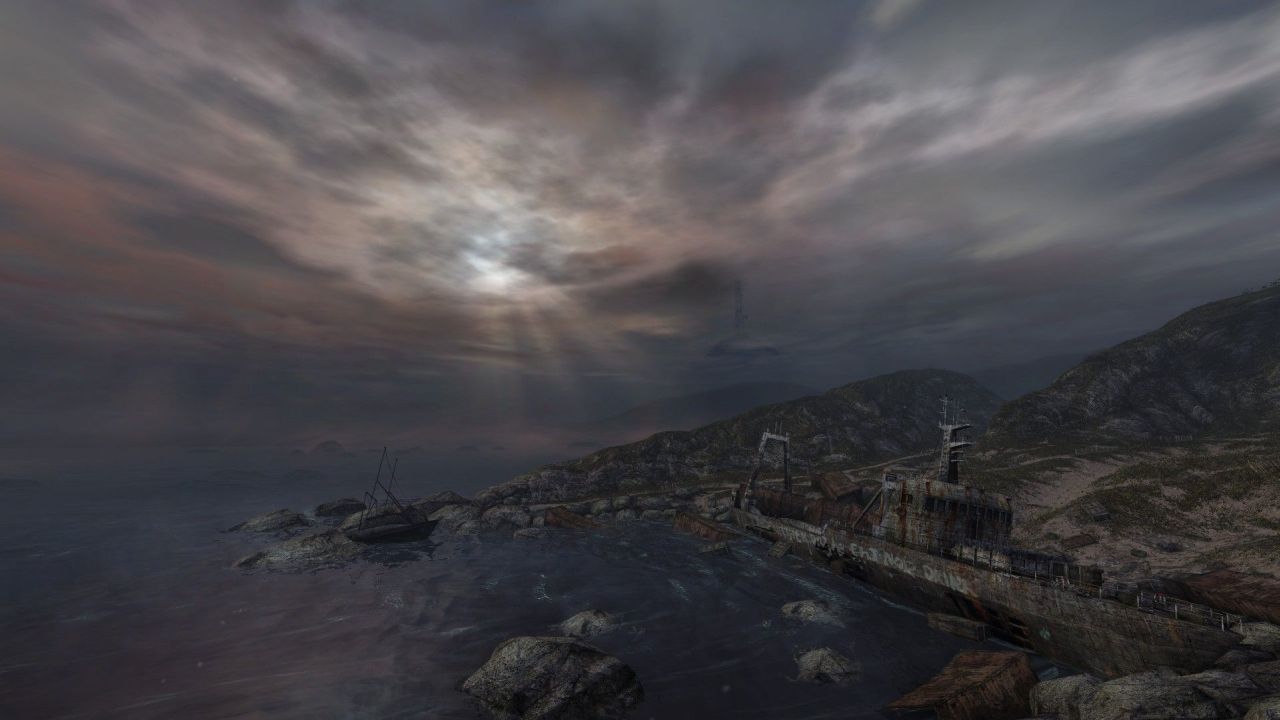 So, is Dear Esther even a game? Prepare yourself, eye-rollers, as I answer that question with a classic non-explanation: "That depends on your point of view." Dear Esther is a game in the sense that you control your own actions, and you decide what to look at and what to consider. It's also a game in the sense that there is an inherent question to answer, and an understanding to be achieved. But the game will never give you a gold star for solving anything, never wave a flag and congratulate you on finishing. It has no goals, but many challenges. It has no puzzles, but many mysteries. You can't beat this game, any more than you could 'beat' a book or a poem, but this doesn't mean that there's no point to it.
The motivation in Dear Esther is simultaneous with the revelation of the story. As the player, you naturally want to make sense of the things you'll see on the island, from eerie, empty structures to traces of former inhabitants. Much of the interest on the island revolves around carvings, writings, and pictures on the stones that you pass by; these grow in number and complexity as the game progresses. It is not without some careful consideration that I say the world of Dear Esther is the most beautiful and captivating environment ever to appear on the Source engine. I've seen plenty of well-done set pieces and natural settings in games, but the effort put into the haunting, secluded island of Dear Esther breaks new ground in its level of detail and concern.
Comments
blog comments powered by Disqus