Warp Review
A well-constructed, quirky stealth puzzler that never quite matches the creativity or quality of its numerous inspirations
If XBLA has facilitated anything this generation, it is the rise of the creatively driven smaller title. Games that take more unique and refreshing design chances with less content and lower production values, allowed by the reduced risk associated with a cheaper pricetag. Young developer Trapdoor's first title, Warp, is emblematic of this definition. A 2.5D stealthy puzzle platformer centered around translucent alien protagonist Zero's psycho-kinetic and warping abilities, used to escape the confines of an underwater scientific laboratory.
It plays as a cross between the early Metal Gear Solids and Splosion Man, with the former's top down perspective and stealth gameplay, sneaking past guards and security cameras, and the latter's laboratory setting and quirky cartoonish violent tone. The core mechanic of instantaneously warping to a not too distant location forms the basis of all puzzles within the laboratory and makes progression through opening doors a thing of the past, as walls are no longer a barrier to traversal and more a useful barrier in the line of enemy sight.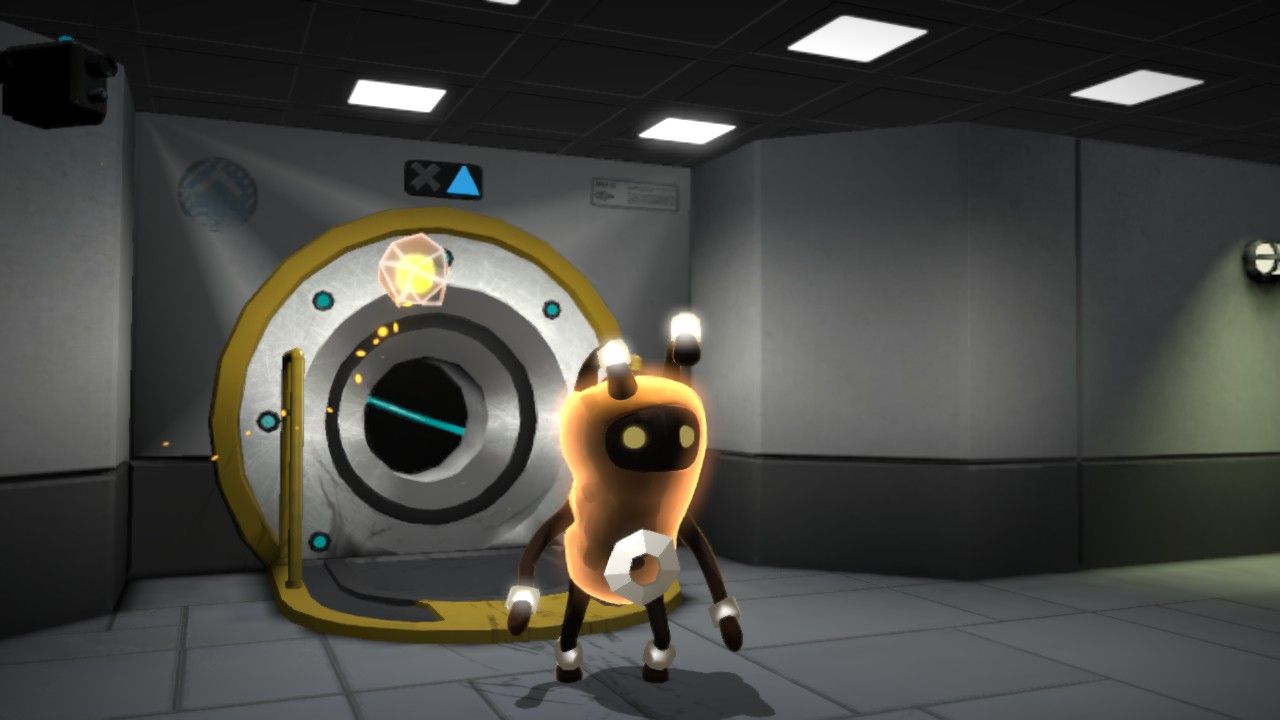 Zero's warp also allows him to occupy both a number of inanimate environmental objects as well as any humans he comes across. Aside from providing useful hiding spots, possessed objects can also be internally combusted, creating ad-hoc explosives and turning the scientist population into sticky limbless messes.
Further skills are acquired throughout the course of the semi-linear laboratory progression as other alien species being held captive are located and their powers absorbed into Zero's gelatinous anatomy. Psycho-kinetic abilities like holographic projection and telekinesis are acquired leading to an array of skills reminiscent of Free Radical's 2004 psychic adventure Second Sight.
Comments
blog comments powered by Disqus