PlayStation Vita Launch Event
We get some final hands-on time with the handheld from Sony before its release this week
This past Friday, I found myself in a taxi weaving through a suburban area of Toronto's centre to 99 Sudbury Avenue. Convinced I was in the wrong place, I checked with the driver and he allayed my fears when we rolled up outside the building where Sony's PS Vita launch was taking place.
Standing outside in what passes for 'good' weather in Toronto I reflected on the relatively low-key nature of the Vita's launch, and why the public have not heard as much about the console as those more ingratiated in the tech world.
The Vita, from the Latin "life" is Sony's effort to fan the flames of the dwindling handheld market, a market that in recent years has suffered heavily from mobile devices such as Apple, HTC and Google's Droid phones. What Sony has to convince "us" about, is why we should shell out for their new system, one that according to their press material will bring about "the portable gaming revolution," a weighty claim, to say the least.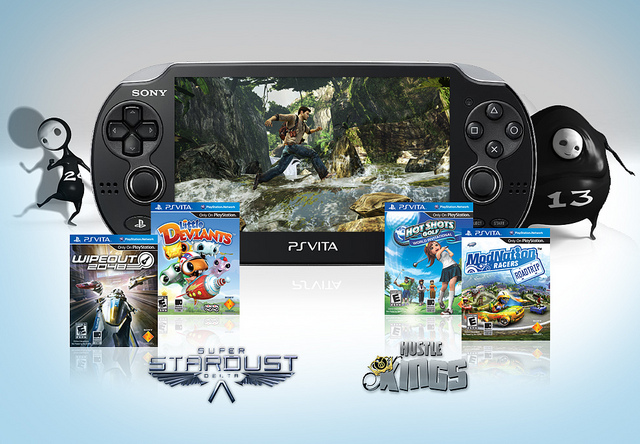 Entering the building of the press focused event, I was greeted by the smell of fresh paint, the interior blanketed in white presumably to reflect the Vita's name and convey the virginal aesthetic that this was a new beginning for not only the Vita, but also handheld gaming.
After checking in, I made my way into the main floor, an open plan room with a giant Vita on a stand rolling through interviews and impressive gameplay footage while projectors threw PlayStation logos onto the room's walls.
Sony chose to simplify the process of how we examine the myriad features the handheld had to offer, each feature housed in its own section with a selection of games to exemplify the diverse aspects of the device. We also had staff from Sony's corral walking the floor, as well as third-party developers talking about their games and their incorporation of the new design elements.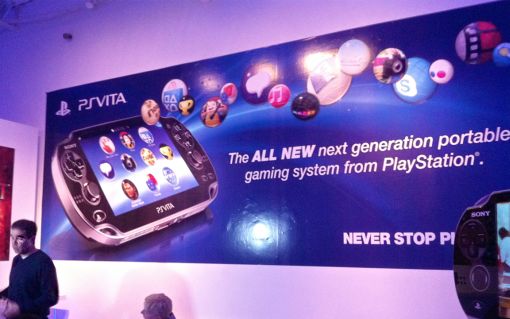 The organic nature of event allowed those not familiar with new features, as well as handheld gaming, to adapt to the games and console, while one of the many helpers (decked out in white) walked them through.
In terms of press coverage, there was diverse pool of people from different media and entertainment sectors, showing just how much gaming has evolved in terms of reporting. Among gaming magazine and technology websites, we also had heavy hitters of Canada's own CityTv reporting from the scene.
Comments
blog comments powered by Disqus