Medieval Moves Review
Finally a proper adventure game for the PlayStation Move from the fine team behind Sports Champions
It's been too long since we had a great PlayStation Move game. Sports Champions and Killzone 3 are still the champs standing tall above the minigames collections and hasty last-minute 'me too' efforts like Virtua Tennis 4. So it's with some confidence and hope that I approached Medieval Moves.
Had I not previously played a few unfinished versions of the game I would have been let down by the opening moments that show some terrible illustrated cutscenes. I know we're in a recession and this game came out at half the price of regular games, but... ew.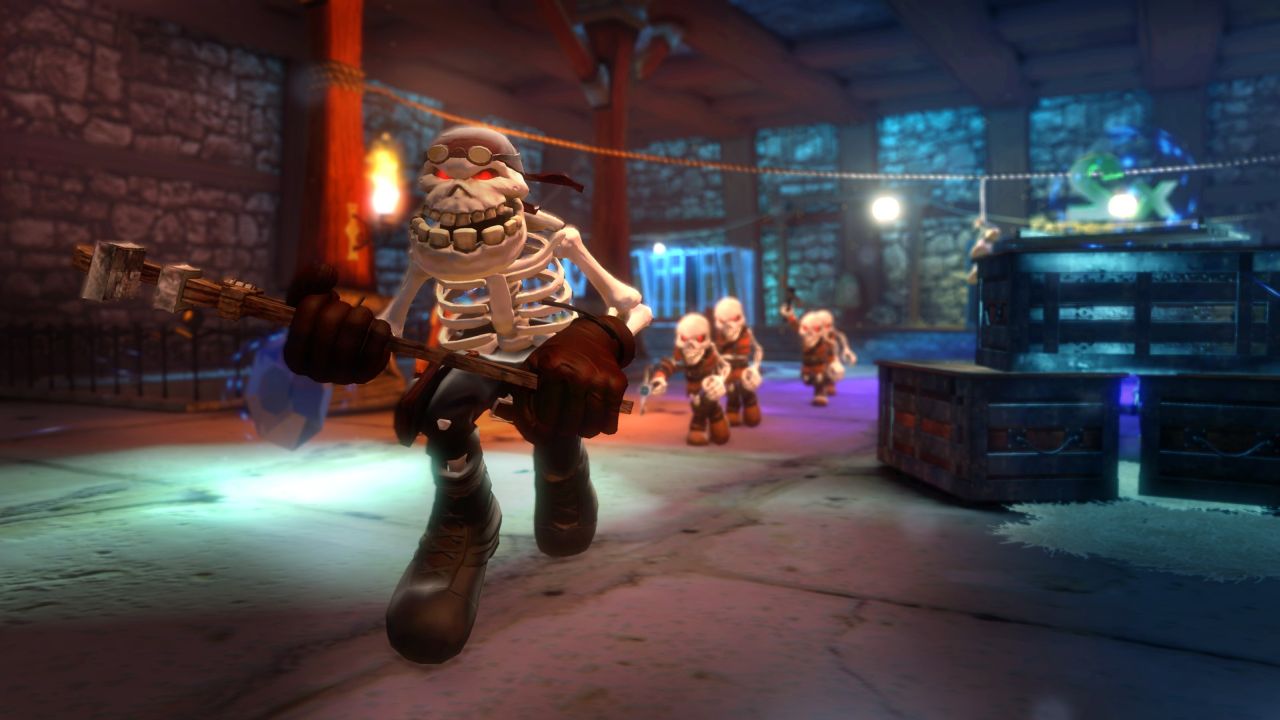 Well, good thing we're not here for CGI bliss, just some fun. The story involves a boy who has been turned into a skeleton by an evil sorcerer. So have the rest of the kingdom's people, but they all became minions. So it's up to you to drag your bones through castles, dungeons, vineyards, villages, forests and mines (naturally) to save the day.
The game plays out 'on-rails' in a similar way to arcade gun games like Time Crisis, Virtua Cop and House of the Dead. So, movement is handled automatically, with the only input required being occasionally choosing between two paths. Being on-rails and avoiding the awkward navigation controller was a good choice as it allows you to dual-wield motion controllers, although you can play with just the one if you want. Two offer a much more immersive experience though.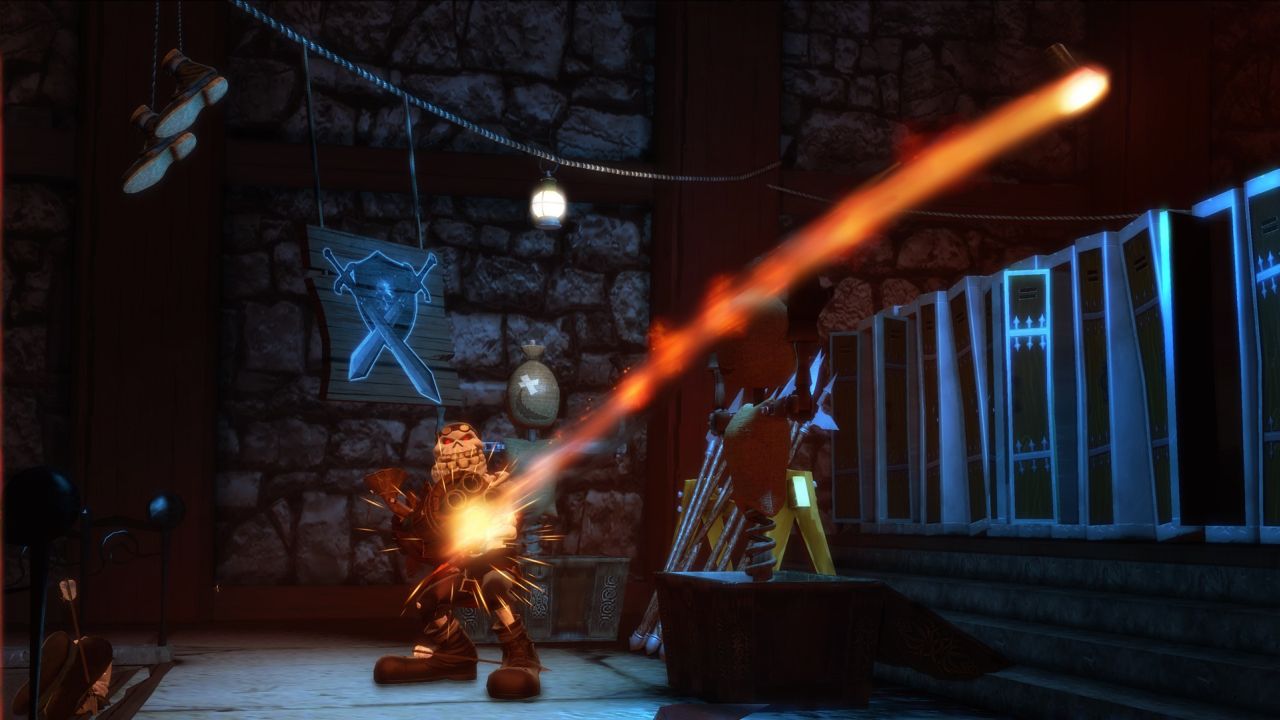 Left and right handers are supported with players holding a sword in their strongest hand and a shield in the other. You don't need to smash the sword about to do damage, moderate waves work just as well; it's all 1:1 movement too, which is great to see. Where Sports Champions supported putting a lot of effort into it, this works better for not having to as the prolonged experience would just be exhausting compared to the short gladiatorial rounds of Zindagi's last game. The shield is well used to protect from enemy melee blows or the ever annoying archers. On the plus side, you're given fair warning of incoming throat-puncturing shots with various icons. Actually, you're a skeleton, why should you give a crap about arrows?
Comments
blog comments powered by Disqus