King Arthur II Review
Some interesting but poorly realized ideas make King Arthur II the poster child for wasted potential
While it seems Role Playing Game elements are being inserted into every genre imaginable these days, the unique blend of turn-based and real-time strategy the Total War series is known for has remained on an island of its own. King Arthur II sets out to change this, by blending the structure of strategy gameplay found in the Total War games with role playing elements in a way that has really never been seen before. Sadly, King Arthur II stumbles badly on the strategy side of the equation, and the role playing elements, while good, simply aren't prevalent enough to work on their own.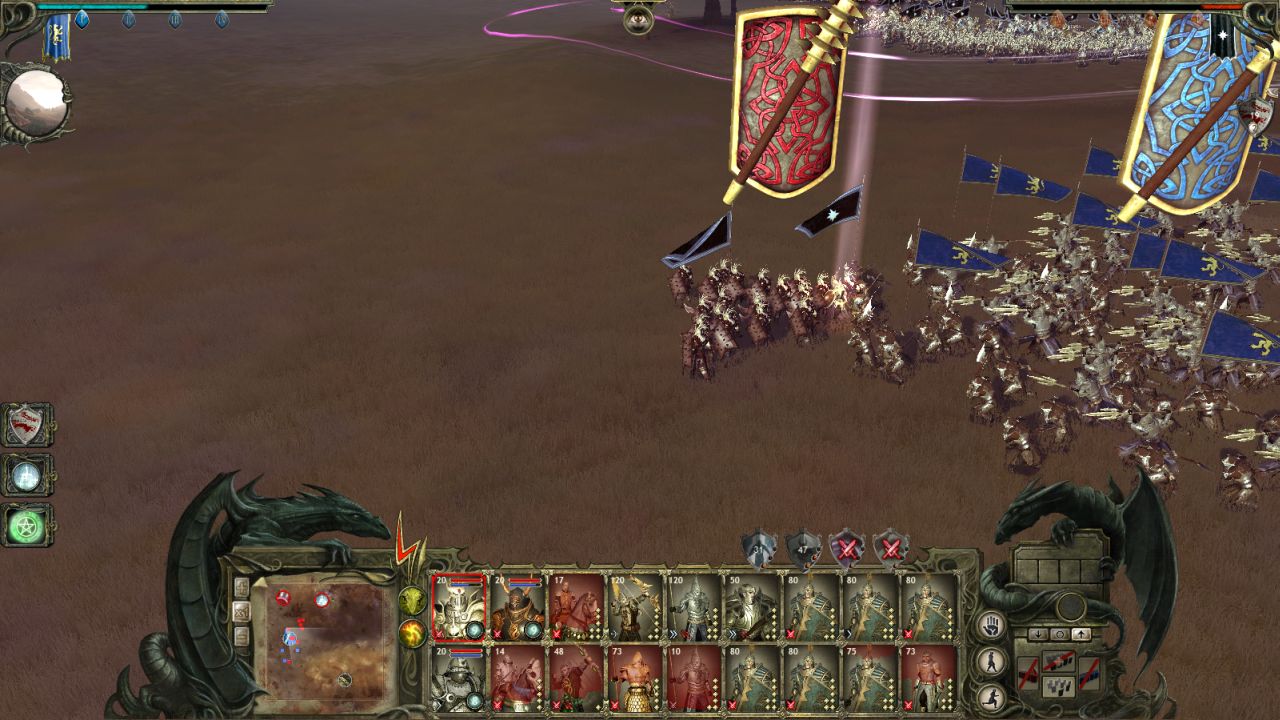 The outcome of this encounter should be easy to predict

If you are familiar with the style of strategy found in the Total War games, King Arthur II will seem immediately familiar. You march around on a 'world map,' in this case of the UK, expanding your empire and building your army. When you engage in conflict, you have the option to play out the battle in real time. Where King Arthur II differs from the Total War series is that initially you only have a single army (this is later expanded to 3), and your primary focus is completing quests. King Arthur II is, after all, a story driven game, and because of this it separates itself from the Total War series fairly easily despite obvious similarities in appearance and controls.
First I'll explain how the strategic aspect of King Arthur II works. Your main focus here is to get an army that is as strong and diverse as possible. As you progress through the game and expand your empire, more and more units will become available to you. When you take the units you already own through battle, they level up, and you can choose to upgrade each units' abilities and stats individually. If you keep a unit alive for long enough, it will obtain veteran status, and keep pace with the rest of your army as you replaced destroyed units with more powerful versions. Any towns or villages you own can be used to construct buildings which bolster the damage, health and other attributes of different units. In most cases you have to choose a single building to construct which will only bolster the stats of a single type of unit. You can also engage in diplomatic relations with other provinces to secure peace treaties or trade agreements which again bolster your armies and economy.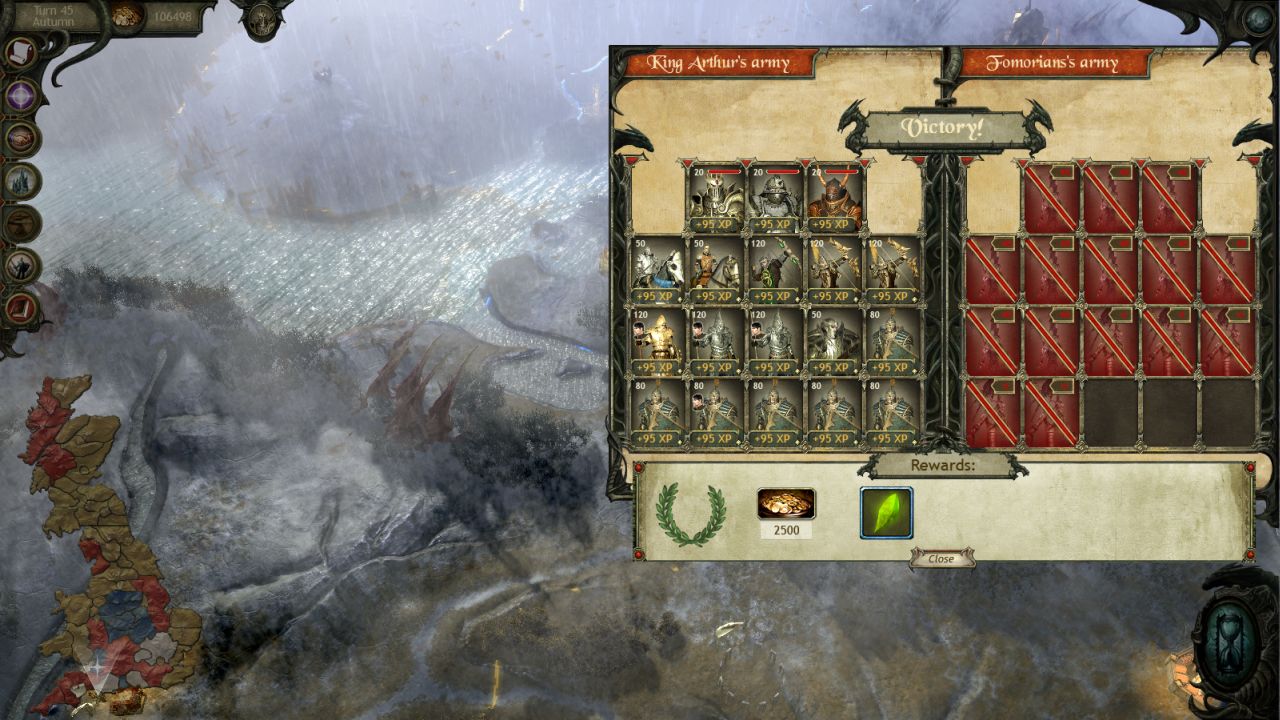 The auto-battle button may as well be called auto-win

Sadly, the strategic depth is in reality very limited. You don't need to worry about defending your empire once you have it; enemy units simply won't try and attack your buildings or try to retake provinces. Enemy armies might march armies around your empire, but they don't actually do anything, save your main foes, the Femorians, who might infest a village with a disease, which can usually be cured through a quest which I will get to later. Your army does include Hero units which work similarly to Generals in the total war games. They will provide bonuses for your troops while in battle, and usually have a number of different special abilities.
Comments
blog comments powered by Disqus