Q.U.B.E. Review
An overly familiar setting and concept don't do this game any favors, but the fundamentals of good puzzling are still there
Occasionally, I get a guilty shudder when I use the phrase 'first person puzzler', because in my mind, first person puzzling has been a genre since the dawn of video games. For example, wasn't the Myst series technically in first person? And before that, I can remember point-and-click puzzlers from the floppy-disk days, clumsy though they were. Even the original first person shooters had light puzzling integrated into them, from Half Life to System Shock 2. But there's no getting around the obvious: with the success of Portal to pave the way, the past five years have seen a new kind of gaming that deserves the title 'first person puzzler' in a special way, carried on by games like The Ball and TAG. These aren't simply puzzle games that include walking around a 3D world: they are games that smoothly merge platforming with real-time, three dimensional puzzle solving.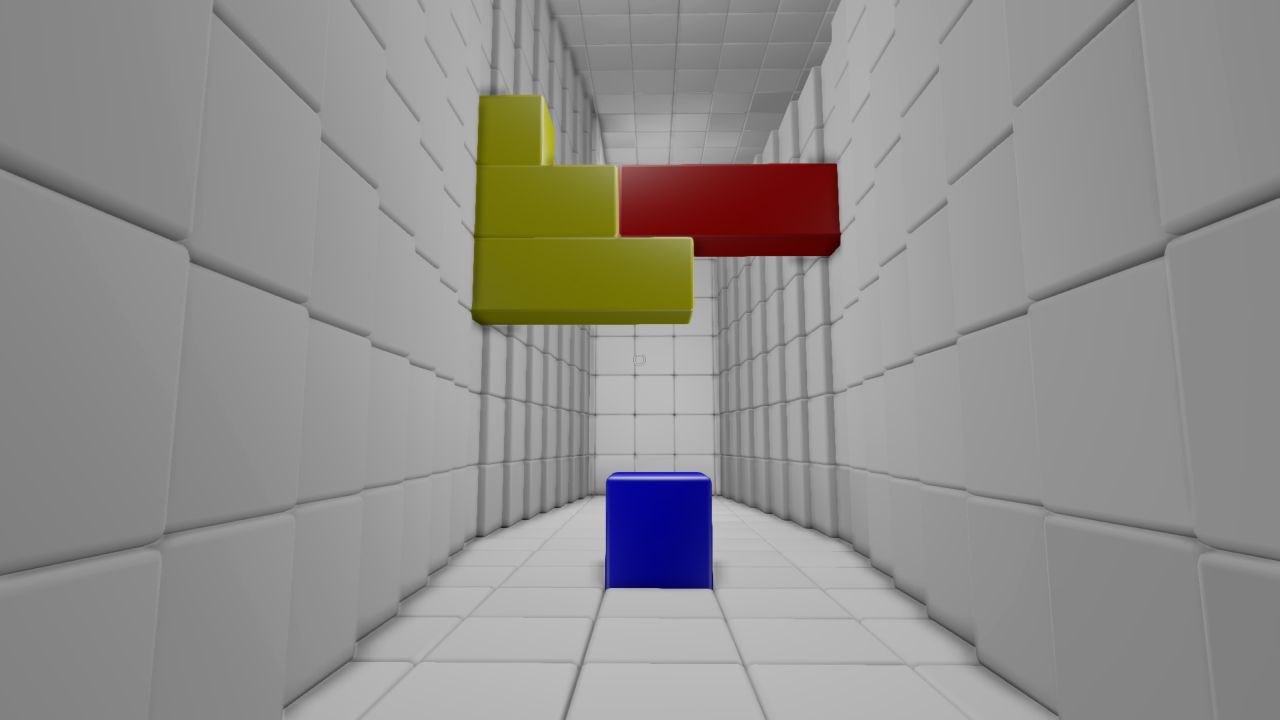 Into this reinvented genre comes Q.U.B.E., the debut game of the new indie studio Toxic Games. It's impossible to play Q.U.B.E. without comparing it to the Portal games, but the truth is that the first person puzzler is such a unique and new flavor of gameplay that it's difficult to make a strong entry into the field without covering the much of the same ground as the founders. More important is the question of whether Q.U.B.E. can add a unique flavor and give an original gameplay experience; I'm happy to report that it most certainly can.
Q.U.B.E. takes place in an ultra-sterile and minimalistic indoor environment. Every room and passageway is almost entirely made up of pure soft-white cubes (hence the forced acronym name). It sounds like the kind of aesthetic that would drive you mad after too long, but the game excellently uses this minimalism to greatest effect by finding new ways to make cubes interesting as you walk through the facility. Moving staircases and pulsing walkways perfectly counterbalance the extremely manufactured feel of the puzzling environment, giving you the pleasant feeling that while this world may be as pure and strict as Lego set, it's also dynamic... almost a little whimsical. This mixture of feelings is something that's difficult to achieve, and Q.U.B.E. deserves credit for hitting the sweet spot. The visual aesthetic merges well with the soundtrack, which is mostly built from clean, synthesized instrument choices that never distract from the problem at hand.
Comments
blog comments powered by Disqus