Saints Row The Third Review
Outrageous humour, fun gameplay, and great customization make The Third the best game in the series
In a time when most games seem to take themselves very seriously, those that aspire to be satirical and humorous generally stand out from the crowd. This same logic applies to Saints Row: The Third, but to a much greater extent than with many other titles because this third game in this series so often passed off as a GTA clone has become a completely over-the-top beast of its own. Few games have gone as far as Saints Row: The Third when it comes to over the top, crude, blunt and potentially offensive humour. Few other games enable the player to such an extent to do whatever they please with whatever crazy weapons and mechanics the developers schemed up. This gonzo approach to humour, paired with Volition's extensive experience developing highly practical sandbox design, means that Saints Row: The Third is easily the best game in the series, and a sandbox game that should be seen as a shining role model for developers that aspire to make their games legitimately fun.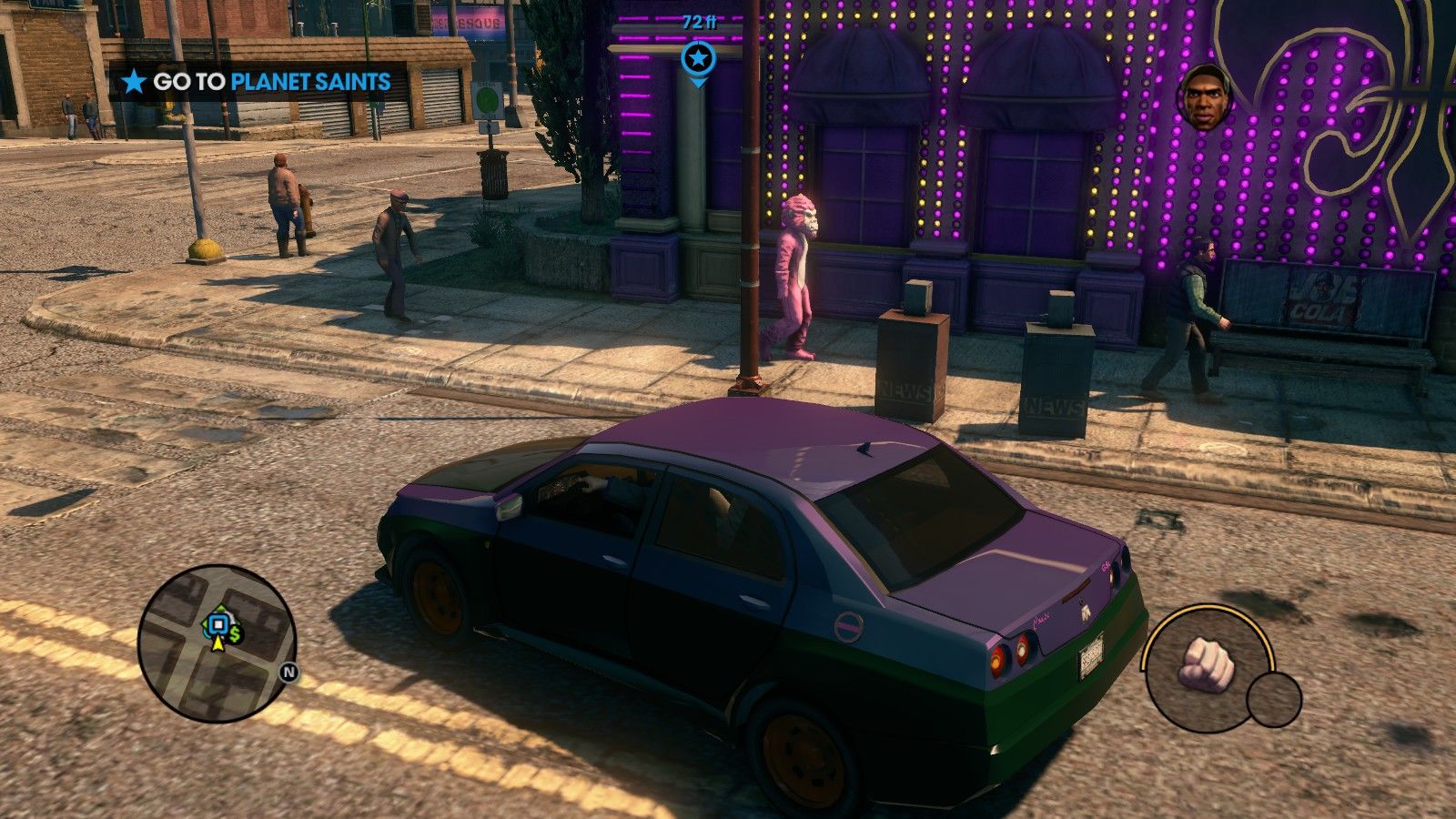 Just an ordinary day in Steelport

Once you get past the astounding introductory sequence of missions, things settle down into a structure that will be immediately familiar to anyone who played Saints Row 2. You still drive (or fly, or launch yourself) to mission locations and side activities while otherwise being free to cause mayhem in the substantial sandbox that is Steelport, the fictional city the game takes place in. The main difference in structure from Saints Row 2 is that you are no longer required to complete side activities in order to unlock further story missions. This is a step in the right direction, although you are still required to complete one each of the side activities in order to progress with the story, which serves to stutter the otherwise excellent pacing of the story missions.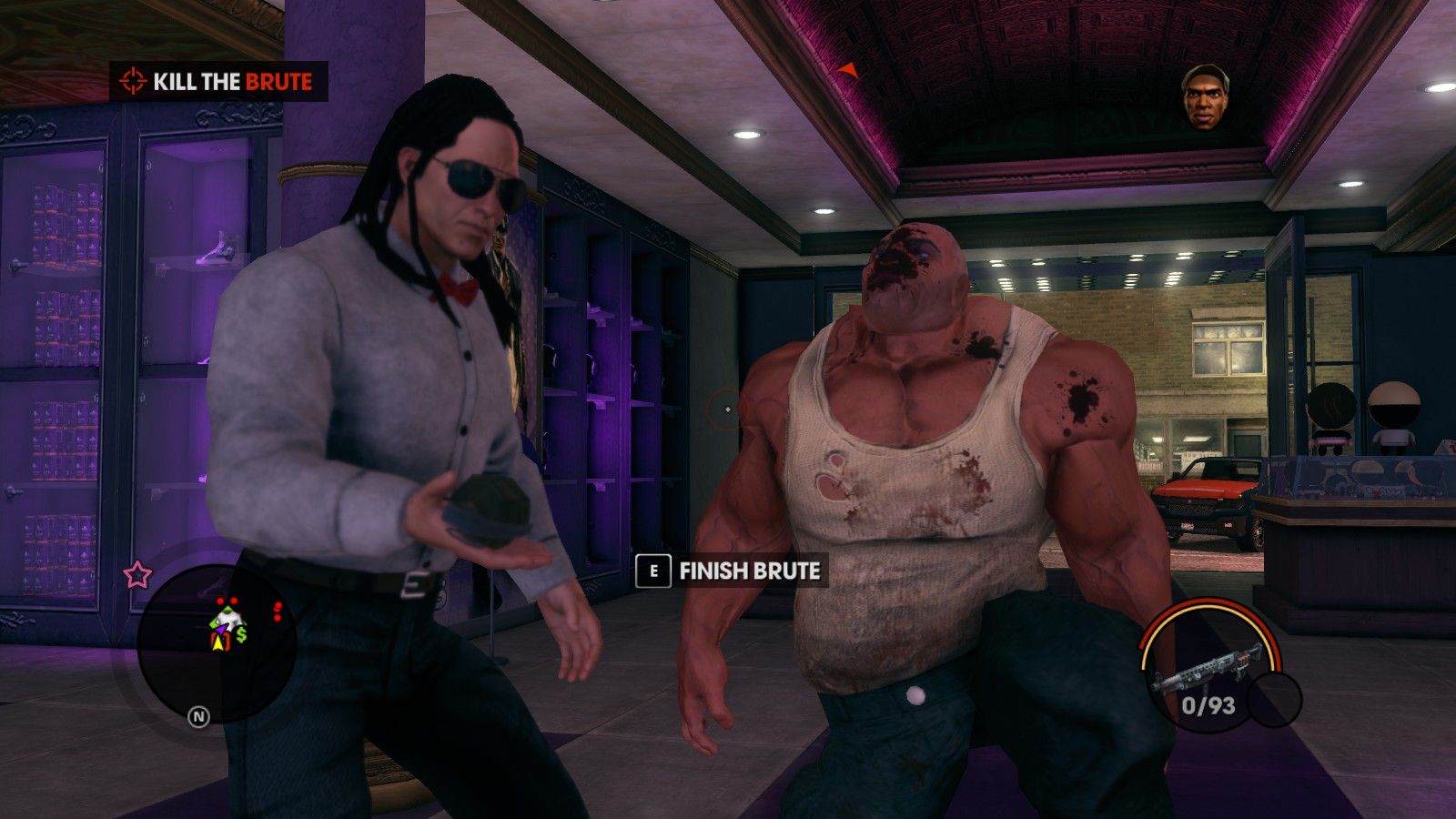 Once you do enough damage to a Brute, a bloody finishing move is your reward

Apart from this slow stretch of story missions that serve as tutorials for the generally fun side activities, the story levels are highly varied and always over the top. The plot of Saints Row: The Third is fairly cohesive, with the Third Street Saints now being celebrities in their home town of Stillwater, with a full line of clothing in their name, and a film in the works involving a famous actor based on their various escapades. At the beginning of the game, you end up in the new town of Steelport, and are forced to make your presence known and build up power amongst the local gangs and major crime figures. An assortment of awesome characters are introduced, with the gigantic but highly intelligent Oleg who needs to be transported in the bed of a pickup truck being the most interesting. Any of these characters who are part of your gang can be called to your aid at anytime, and they really hold their own during combat. Having to worry about looking after AI comrades is not as irritating as you might think, as they will usually follow you successfully; they even grab their own vehicle and trail you if you drive off without them.
Comments
blog comments powered by Disqus