Amy Review
Ambitious downloadable survival horror is dead on arrival. Burn it, in case it rises again.
Survival horror continues its search for a new host as this promising download-only effort fails on all fronts. A technical nightmare that feels rushed, untested, unloved, thoughtless and irritating. Amy, we are upset and disappointed. More so because before we got to hold your hand we thought this would be the post-Ico hit we've needed.
The premise was so deliciously tangible it was hard not to get excited about this ambitious studio bringing survival horror to the downloadable market, especially seeing as the genre has ebbed in recent years on modern consoles.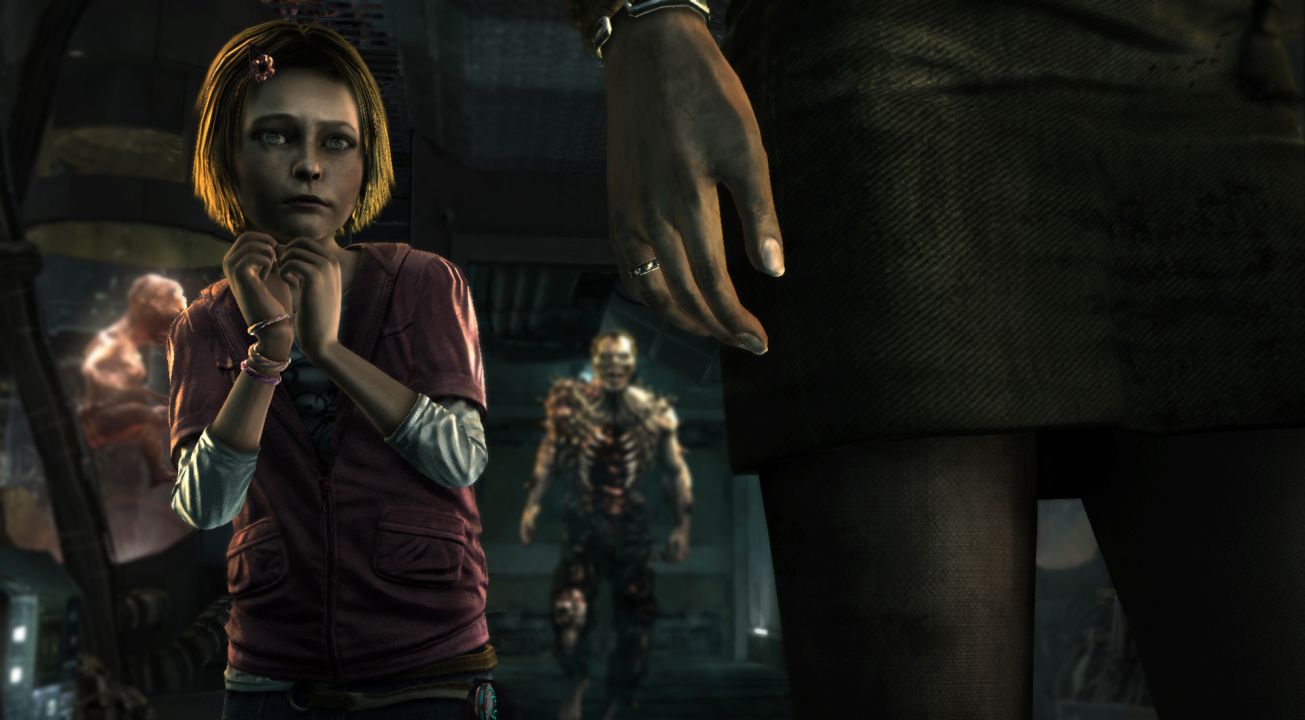 You play as Lana, looking after a little girl called Amy. You must guide her through a quarantined, near-future city after an explosion mutates the population sending them into murderous rages. This all happens after your train crashes, killing most of the other people on board. Mutated enemies and soldiers on 'clean-up' duty must be avoided to progress.
Amy suffers from an autistic-like condition, making her fearful of others, except for Lana. After the train crash, Lana has been infected by the virus too. However, Amy's presence has a healing effect on her, stopping Lana from transforming into a crazed killer like everyone else. The potential for a tense story of this dangerous balance is never fully realized. Also, most gamers won't be able to stand playing it for long enough to find out.
When Lana is away from Amy, the infection will return, so you can't be apart for long. A health LED on your back is supposed to indicate your level of infection, but it doesn't work and you'll find yourself dying before it's gets to the critical red stage. This hampers the interesting mechanic of freely walking amongst the infected when your infection level is at a high stage.
Comments
| | |
| --- | --- |
| #1 Jan 19, 2012 15:43:28 (Jan 19, 2012 15:43) | |




FiverBeyond

Too bad... I liked that mechanic of healing when you're around Amy, and the horror genre could use a pickup, but I guess this is another dud.