Amy Review
Ambitious downloadable survival horror is dead on arrival. Burn it, in case it rises again.
Later joys include the Velcro-sponsored stealth. When crouching and walking -under a window for example- you seemingly get stuck to the wall and slowly have to tear yourself away. Everything slows down, except for the enemy you're trying to avoid that is.
Graphically the game isn't too bad as far as what you'll see in the screenshots. Hell, it surpassed what I'd expect for as PSN game. However, many scenes are too poorly lit, even for a game of this genre. As soon as you move the camera screen-tearing dominates. Sure, this isn't meant to be Dead Space 2, but it's just technically poor despite the format.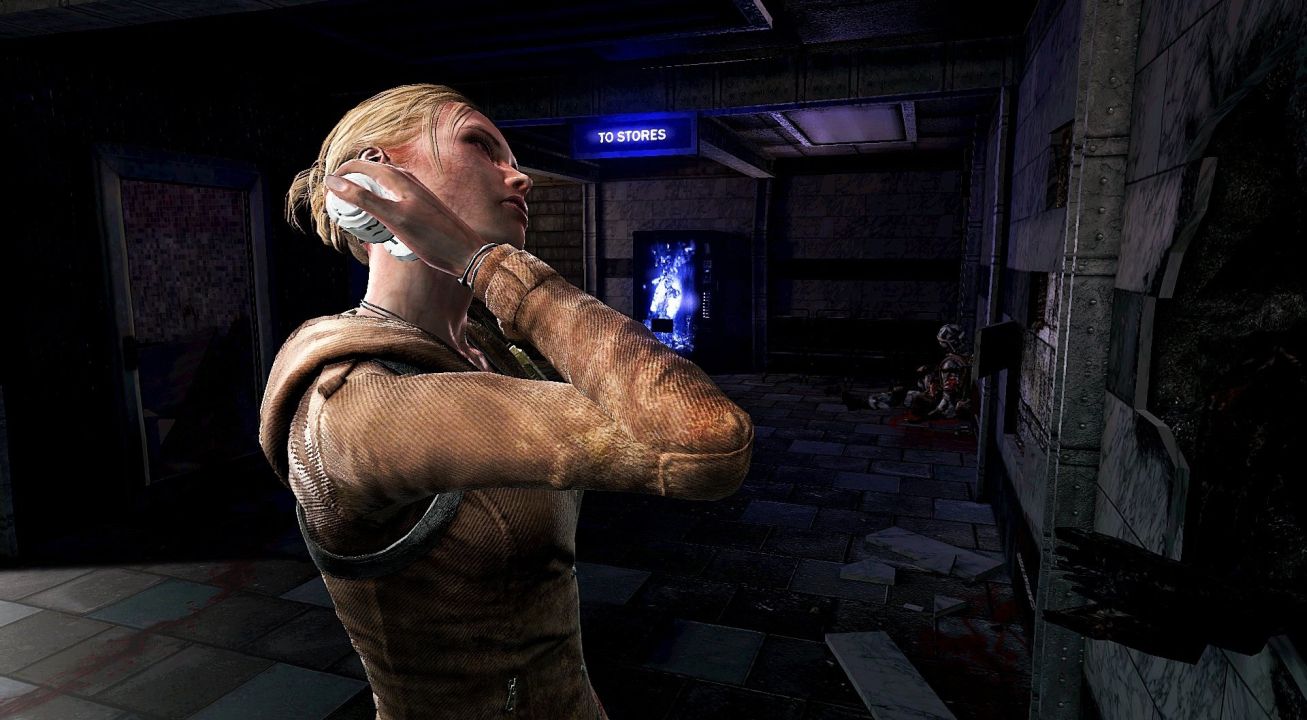 The dialogue seems acceptable, but seeing as the rest of the game redefines awful, it's probably sh*te by conventional standards I'm just too f**king devastated to realise where the sh*t scales of reason balance.
I thought the best way to get through the game would be to play it in bursts, coming away for a breather before I smashed in the TV. Good plan, well the game had a pre-emptive 'go f**k yourself' nice and ready when I got back. The checkpoint system is completely screwed as the game will only save your progress at the start of chapters. If you're playing through continuously you'll find the checkpoints spaced way too far apart, so much so you'll think the game must have glitched. There's no way of skipping in-game cutscenes either so that'll drive you nuts too. So a game that doesn't load important items or enemies that you need to appear to progress thinks it's ok to make you spend fourty minutes retracing your steps because an item didn't load or an enemy got in a cheap shot?
Demon's Souls was an utter bastard, but it was playable and perversely satisfying when you won. Amy is a broken mess that should have never been released in such a condition, it's just been rolled out and abandoned outside Silent Hill General, with limbs cruelly torn off by poor judgment, eviscerated by incompetence and left to die on the sidewalk. I don't think a patch will save this one.
Our ratings for
Amy
on PlayStation 3 out of 100 (
Ratings FAQ
)
Comments
blog comments powered by Disqus
| | |
| --- | --- |
| #1 Jan 19, 2012 15:43:28 (Jan 19, 2012 15:43) | |




FiverBeyond

Too bad... I liked that mechanic of healing when you're around Amy, and the horror genre could use a pickup, but I guess this is another dud.