Amy Review
Ambitious downloadable survival horror is dead on arrival. Burn it, in case it rises again.
The gameplay starts off with using pieces of wood to fend off attackers or simply avoiding them by hiding in lockers or waiting in the shadows until they pass by. It's sluggish and the dodge button can be unresponsive, but when you stack it up against the other flaws to be found, it's relatively sound.
A few chapters into the game Amy learns a new ability; in addition to being able to heal Lana she can create a soundproof dome, which allows Lana to break windows without alerting nearby enemies. It's specifically around this chapter where the game utterly derails. Yes, there are more abilities to come but why spoil things?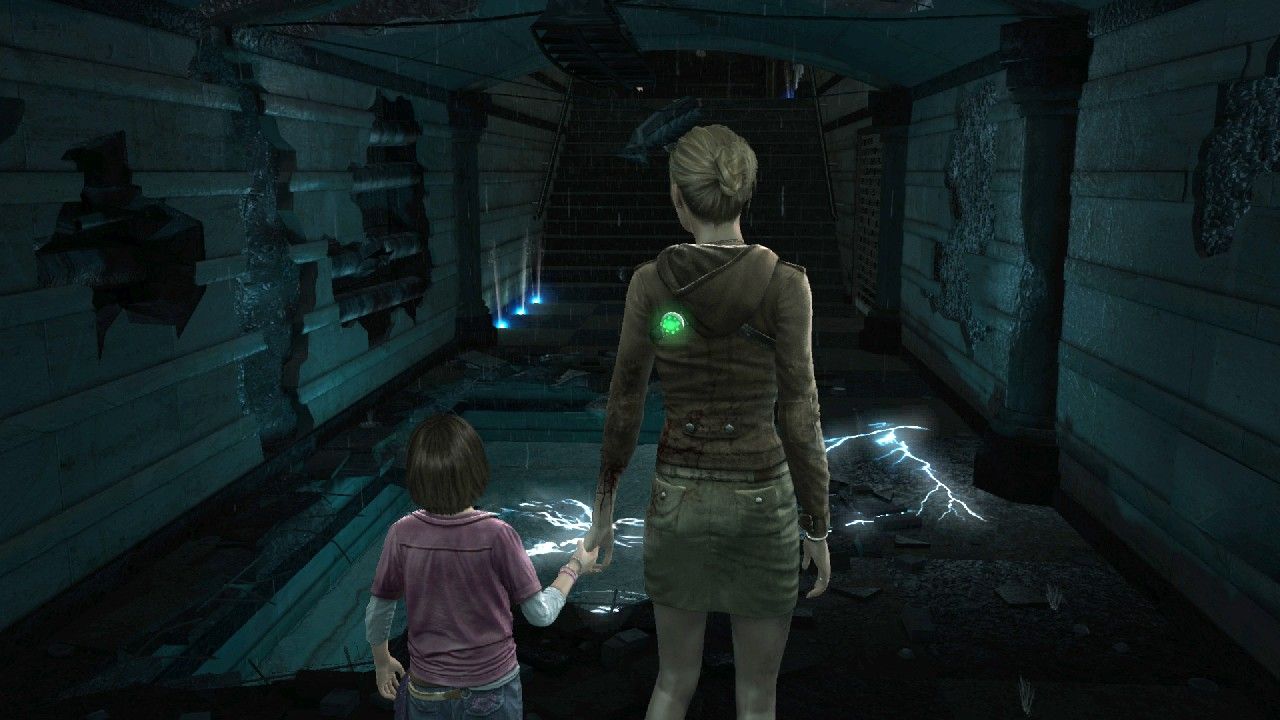 Want to break a window? Well you better hope the stick you need remembers to spawn, as it only appeared after several reloads for me. You've no idea how annoying it is looking through every poorly lit corner ten times only to realize what you're looking for isn't actually there due to a glitch. What else? Well, sometimes Amy gets permanently stuck on the spot, you'll grab her hand with R1, but when you try to walk, you'll see a stutter in the animation and see Amy's hand snap back to her side.
Running is an obscenely complicated affair. If you want to sprint you'll have to hold the analogue stick, L1 and bash the Square button and you can add R1 to that if you want Amy to run with you. There's more, if Amy so much as brushes an object or wall, she'll let go of your hand. At first I reasoned that neglectfully running a child into a wall would make her lose her grip, but it's taken to a ridiculous degree here.
Comments
blog comments powered by Disqus
| | |
| --- | --- |
| #1 Jan 19, 2012 15:43:28 (Jan 19, 2012 15:43) | |




FiverBeyond

Too bad... I liked that mechanic of healing when you're around Amy, and the horror genre could use a pickup, but I guess this is another dud.