Payday: The Heist Review
In a market full of coop shooters, Payday's exciting scenarios and well-balanced gameplay make it a legitimate rival to the best of its genre, rather than a rip-off or cash-in
I sometimes feel as if there is an unofficial agreement between computer animators to directly compete with one another using similarly-themed films. First there was Antz versus A Bug's Life, then Finding Nemo versus Shark Tale, then Madagascar versus The Wild, or Megamind versus Despicable Me. The video game industry shares this quirk with the film industry, sometimes releasing two games with just enough similarity between them to make casual players pause for a moment to sort out exactly which one they're remembering.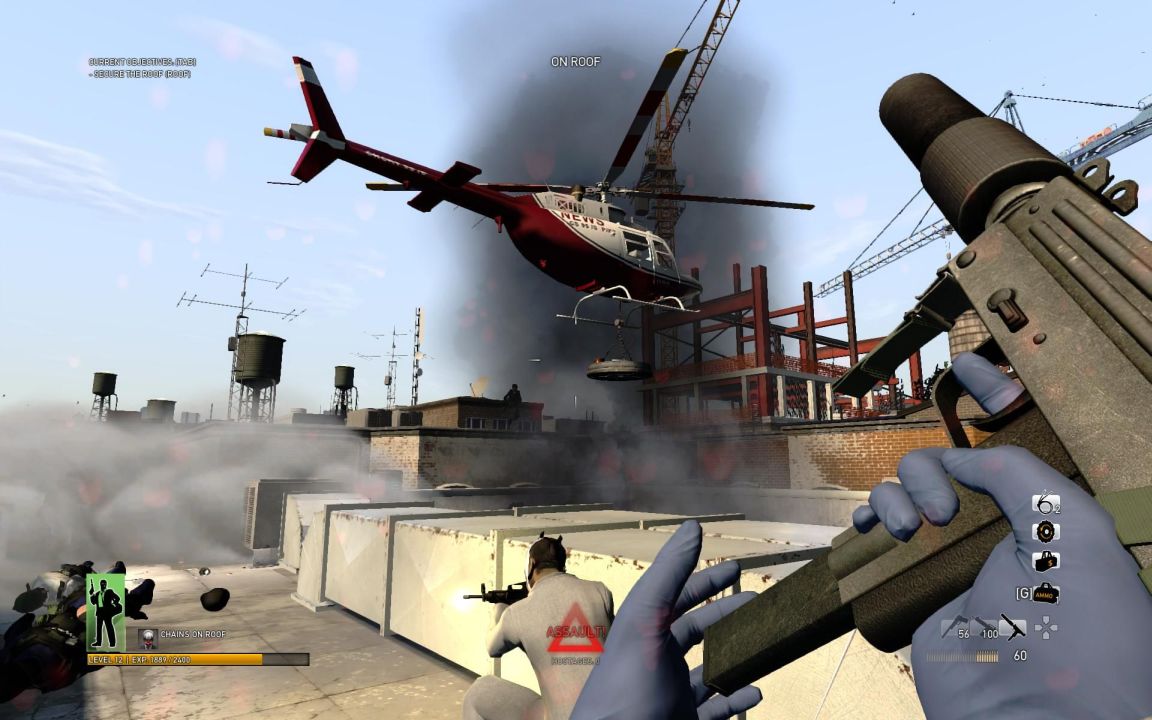 Thankfully, in the game market these parallels tend towards friendly high quality competition rather than rip-offs or cash-ins: Monday Night Combat was generally acknowledged as a solid response to Team Fortress 2. Killing Floor is played even by people who simultaneously love Left 4 Dead. There's even a not-yet-released friendly rivalry forming between Torchlight 2 and Diablo 3. Now we have Payday: The Heist, which can't help but be compared to the Left 4 Dead series. After all, it's a four-player co-op with a heavy focus on interdependency and teamwork, and the majority of gameplay is driven by fighting off hordes of NPCs (cops this time, instead of zombies). Sticklers who want to cry 'copy-cat' will even notice that these NPCs are divided into 'normal' and 'special' varieties. However, even with all these similarities, Payday is no rip-off, but rather provides a unique gameplay that makes the game fun and exciting.
The gameplay in Payday is delightfully situation-based: there are six 'heist' experiences to choose from, including a bank robbery, a safe-room bust, and a hostage rescue. Each heist is comprised of a series of tasks, generally split between defending a position or traveling from one point to another, but these objectives fit so well into the heist that they feel fresh and enjoyable. For example, as a gamer I've had to defend a room from invading NPCs hundreds of times, but I've never had to hold off a police force while waiting for my cheating fellow criminal to be burned alive in his own escape van. The premise of Payday is the sort that raises the hackles of those groups that want to outlaw violent video games: you do, after all, play as a murderous thief who is quite willing to gun down our nation's finest officers if they get in the way of the multi-million take. However, this is such stuff as adventures are made of, and I personally found that this premise kept me on edge and interested during the gameplay.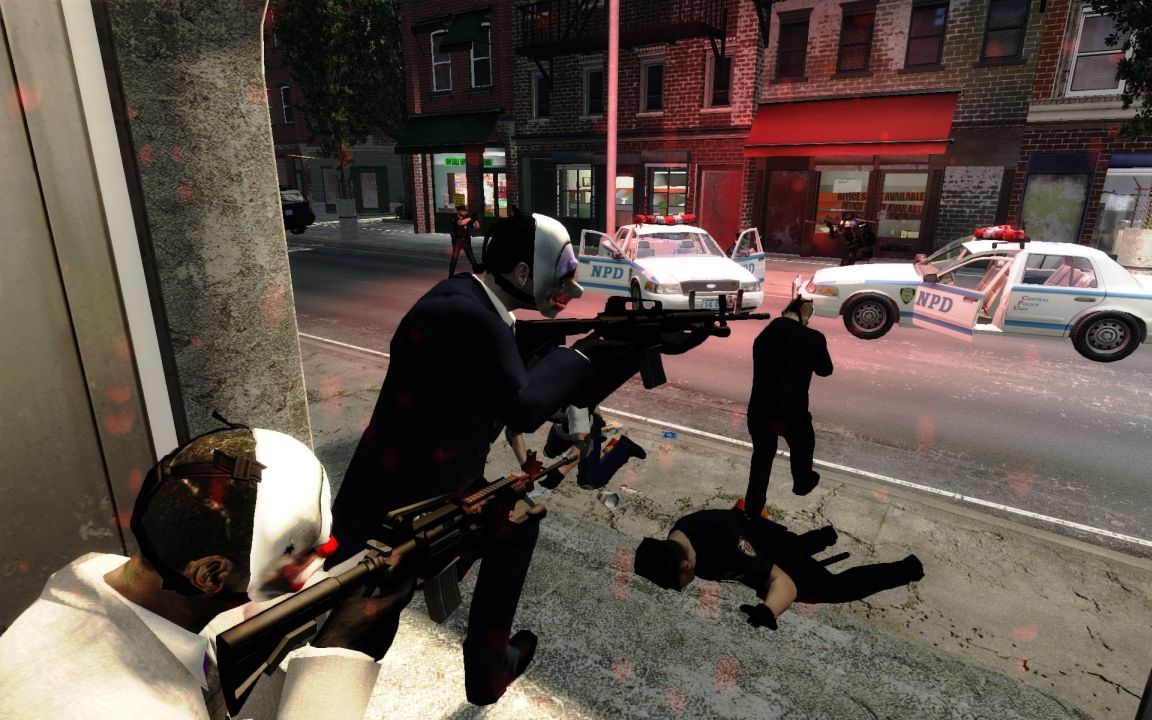 The scenarios in Payday are excellently designed and presented, and you'll need a variety of tactics and playing styles for each level you go through. As an example, take the first level you'll play through: robbing a bank. It's an iconic scene throughout heist movies, and one that must have been hard to translate into a video game level, but Payday does this masterfully, allowing you to soak up the thrill of a multi-staged, well planned operation. Robbing the bank is no simple matter: you must infiltrate the bank, locate the key card, drill through the security gates, pack up the cash, blast out an escape route, and make your getaway. Each of these steps are overladen with the threat of firefights, of incoming police and SWAT teams, and since the timing of a firefight depends partly on chance, there's always a thrilling incentive to move fast and be efficient. Less time in the bank means less chance of getting caught and a better likelihood of survival. The other scenarios in Payday are equally engaging, with the only legitimate complaint being that there aren't enough of them.
Comments
blog comments powered by Disqus