TrackMania 2 Canyon Review
A few questionable design choices do little to harm the inherently fun and addicting nature of TrackMania 2
There aren't really any other games on the PC that are quite like the long running TrackMania series. Most driving games put the focus on different cars, with tracks merely being the template for using different vehicles to their strengths and weaknesses. TrackMania is unique in that all of the emphasis is put on the tracks. All cars are made equal in TrackMania 2, as with previous games in the series, meaning that everyone has the exact same driving mechanics to deal with. It is the tracks that create variety and longevity with the TrackMania games, and the latest entry to this series is no different.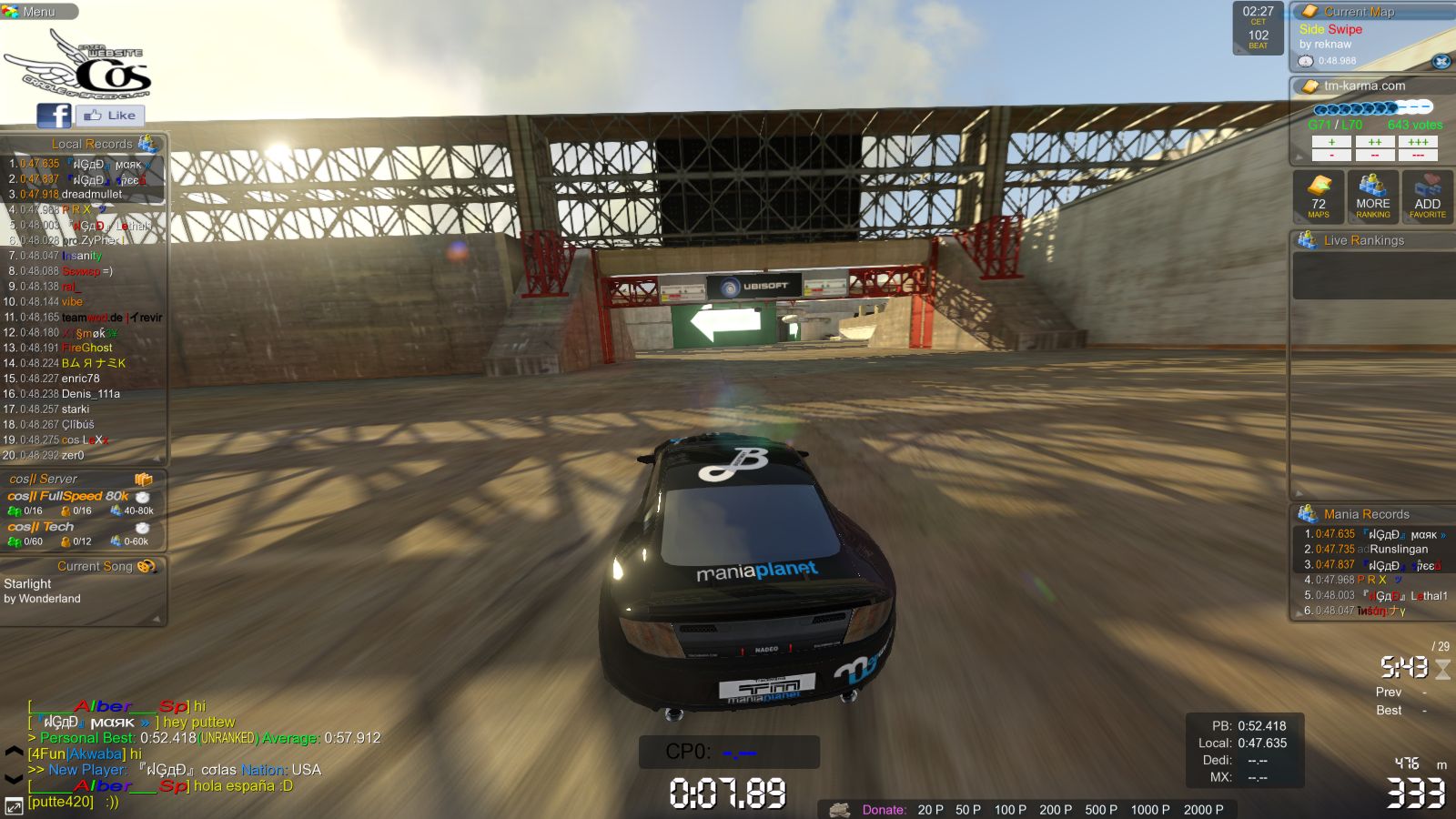 It will become immediately apparent when you start playing TrackMania 2 for the first time that the handling is quite different from previous games. The cars can go incredibly fast while still remaining fairly easy to control. There is also a big emphasis on drifting, and while this may seem out of place in a TrackMania game, the drifting mechanics allow for extremely precise control of the car, meaning you can slide through the most narrow of gaps with relative ease once you become used to the handling. Figuring out which turns are best taken with a drift, and which turns are best taken without drifting is one of the most important elements to improving your time on many tracks. Something else that will become evident as you play is that wallrides and loops are 'sticky;' when in one of these obstacles; you will have to turn hard to adjust your left or right position. This reduced control in loops and wallrides is frustrating at first, but once you get used to them you can usually get through these obstacles with relative ease.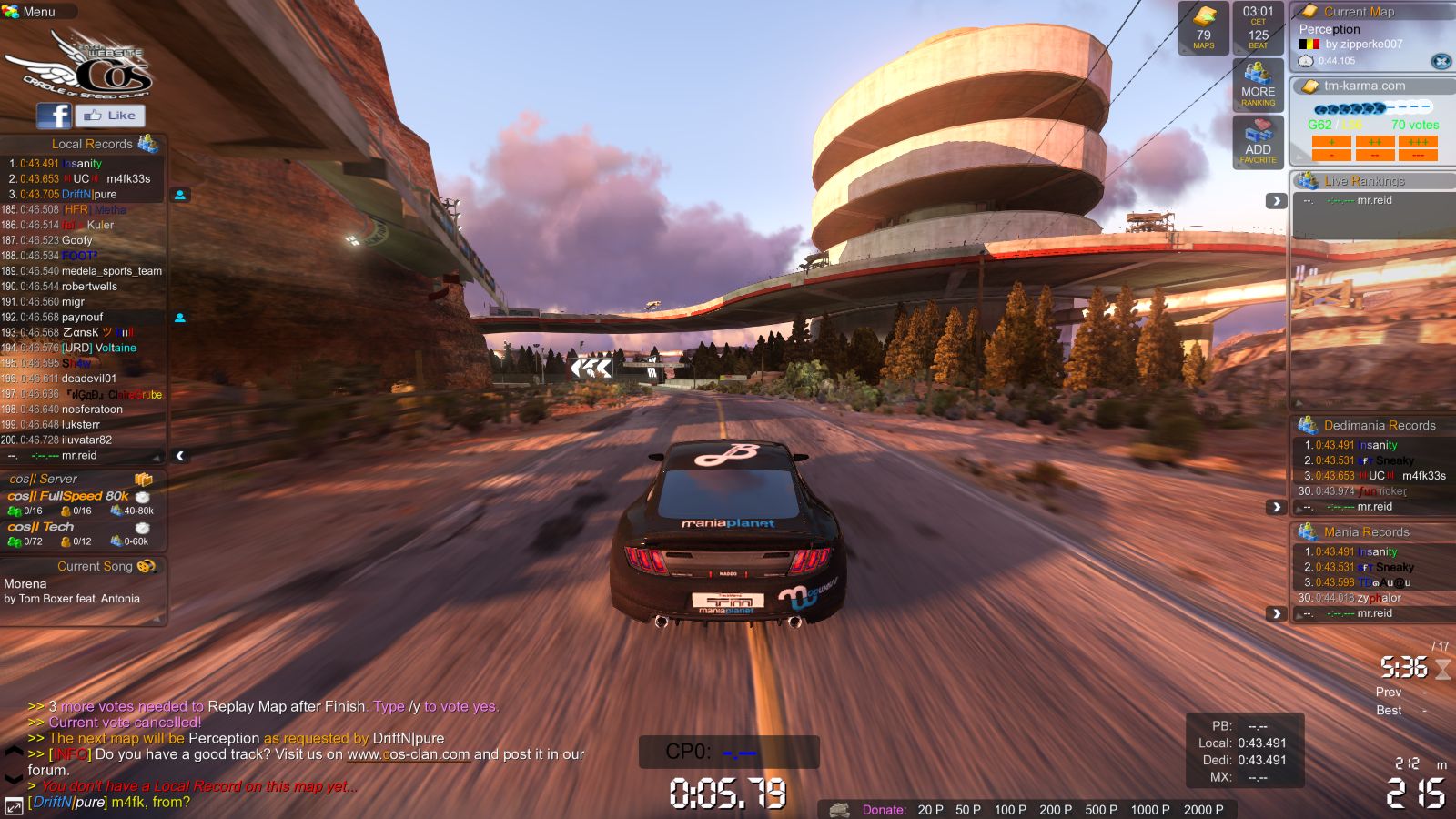 Like with previous entries, the game comes with a significant number of Nadeo made tracks that are divided into different colours based on their difficulty. However, the separate categories such as speed, acrobatic and race tracks have all been lumped into one. Most of the Nadeo tracks included are fairly narrow and surprisingly uninteresting; few are worth obsessing over in the way the Nadeo tracks were in previous TrackMania games. Making the solo play option even less appealing is the fact that if you want to post an official time, which is a time that will be put on an online leaderboard, you must first get a gold medal on a track, and then wait five minutes between attempts. So if you make an attempt at an official time and crash near the beginning of the track, you will have to wait five minutes to try for another official time. For a series which is addictive because of the ability to instantly restart a race when you crash, this design choice seems completely out of place, and really puts a damper on the solo-play aspect of the game. It's still fun to try for medals on all tracks and unlock the super tricky black tracks, but the solo-play in TrackMania 2 isn't as good as it was with previous games in the series.
Comments