Metal Gear Solid HD Collection Review
One of the finest stealth franchises brought back to life
There has been no shortage of high definition remakes in recent times, with everything from good (Halo Anniversary) to great (ICO Collection) classic series being brought back to life. The newly released Metal Gear Solid HD collection falls into the latter, great category. Undoubtedly one of the most iconic franchises in gaming, the HD collection brings together three titles that are very much worth the asking price if you've never experienced them before. Perhaps the most negative thing that can be said is the fact that the collection itself feels incomplete – but we'll get to that.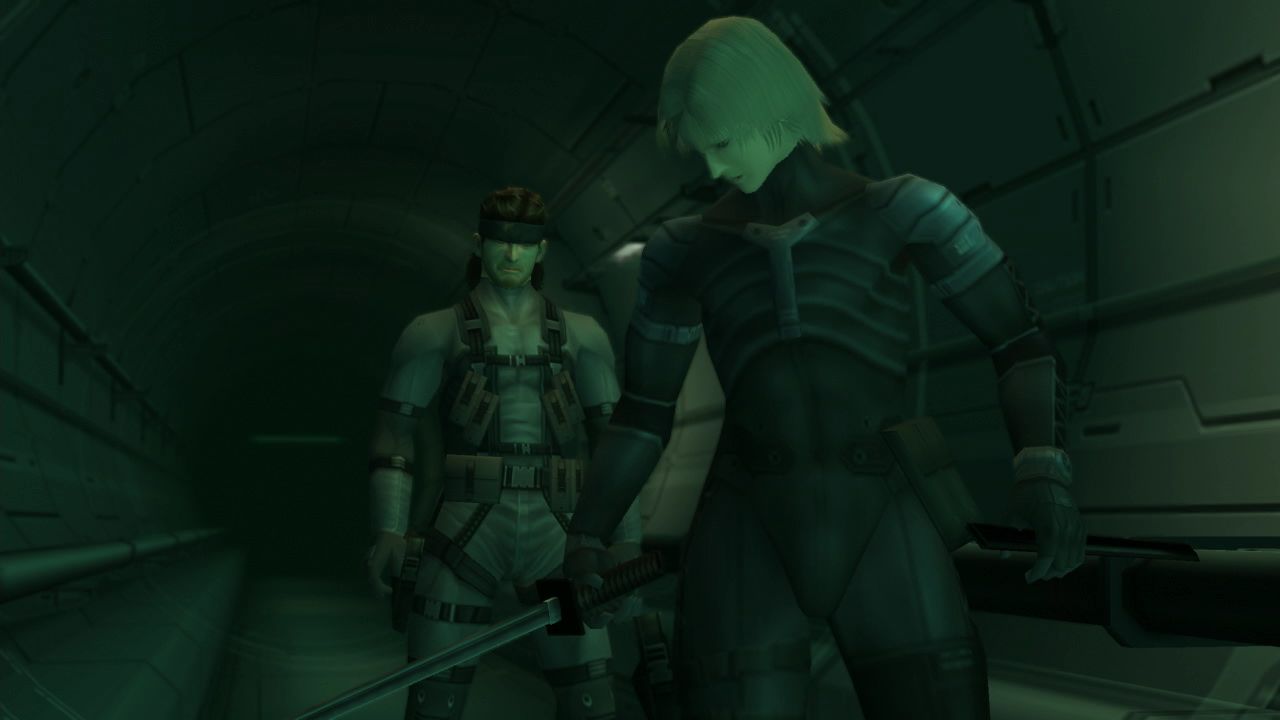 Metal Gear Solid HD Collection includes ports of Metal Gear Solid 2: Substance, Metal Gear Solid 3: Subsistence, and Metal Gear Solid: Peace Walker. All three games have been touched up to run well and look good in 720p resolution, 60 frames per second, and support trophies. The visual updates vary from game to game, with Peace Walker getting the most out of the HD treatment because it was already a good looking game when it released for PSP. The two originals (MGS2 and 3) meanwhile still contain some blocky visuals and poor resolution textures, but nothing too bad.
With the Metal Gear Collection, it's easy to see that these games are considered classics for a reason. Everything from the stealth and survival elements, to the action and boss fights, still holds up very well even today. These games remain just as complex and engaging as they were many years ago, which tells you a lot about the brilliance of the original design. In order to evaluate some of the nuances, let's take a look at each of the included titles separately.
In Metal Gear Solid 2, players take on the role of the ever popular Solid Snake, as well as a young rookie agent named Raiden. The game begins with a highlight mission of infiltrating a tanker in the New York harbor, which is said to be carrying a new US Marine combat technology. Things don't go as planned, and thus two years pass by, as terrorists seize the facility above the wreckage, and take the US president hostage in the process. It's up to Raiden to enter the facility and learn about the tanker incident as well as save the life of the president. Players often dismiss MGS2 due to having to play as Raiden, but he is a decently well developed character that probably deserves a bit more from the fans. Some may question the direction which MGS2 chose to go with for the plot of the series, but this was otherwise a great experience.
MGS2 has almost revolutionized the stealth genre at the time, presenting new and exciting stealth mechanics and gadgets. New moves and abilities allows players to sneak past or dispatch guards with finesse, and the added ability to shoot in first person mode added a whole new dimension to the game. The enemy AI remains untouched – basic and mostly deaf, but that's balanced by the game's stiff and error-prone controls which present their own set of challenges. Camera angles when switching to first person view are a bit disorienting, but work well and can be crucial to your tactical plans. All in all, while MGS2 may have too much going on story-wise, the gameplay aspects remain very solid.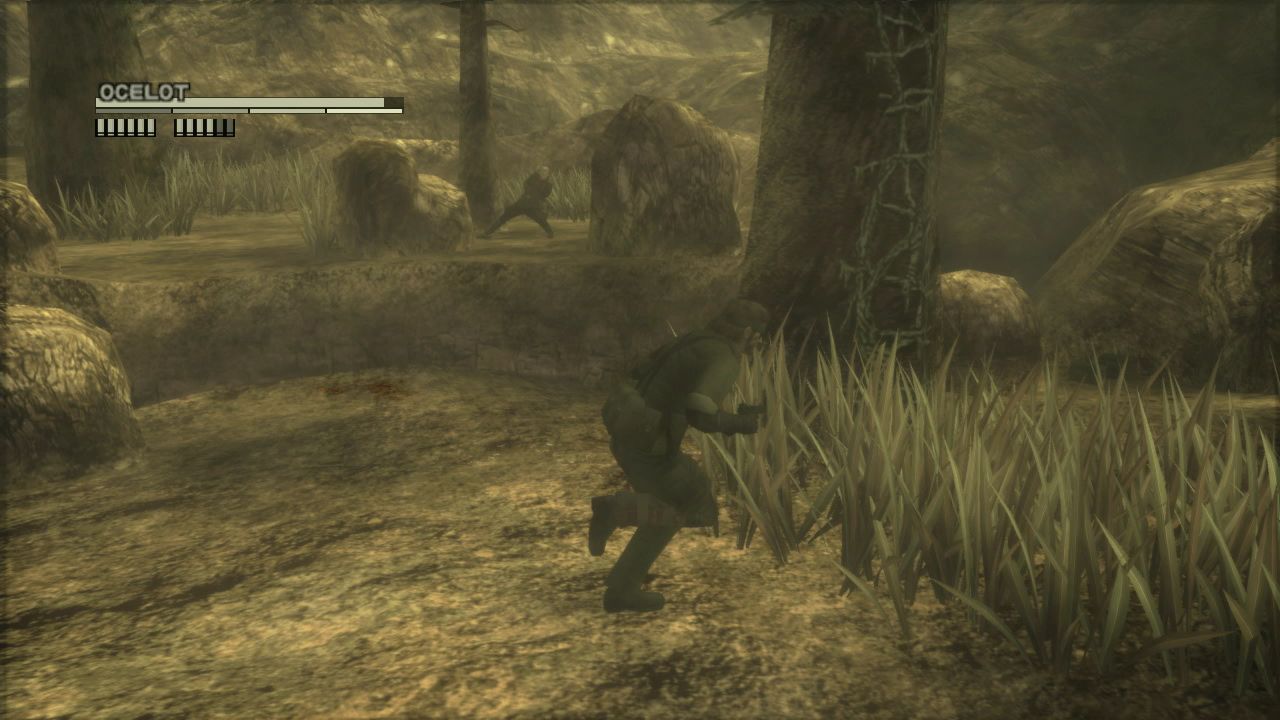 The protagonist of Metal Gear Solid 3: Snake Eater, Naked Snake (known as Big Boss in subsequent games) is a former U.S. Special Forces and CIA operative. Set during the Cold War in 1964, players are sent to the jungles of the USSR (an odd location) to destroy a renegade faction, and eliminate the American defector, a mission from the president of USA himself. What follows is of course another twisted tale of secrets and conspiracies with many plot lines to follow. It's what the series is well known for, so be prepared for lengthy cutscenes, but at least this is one of the more focused games in the series.
Players can now have full camera control, which of course expands the range of stealth options even further. With the ability to peek around corners without exposure and observing your environments with greater detail, the elements shift enough to present a new gameplay experience. Other new mechanics include survival elements and the ability to apply camouflage. MGS3 continues to allow players to use first person mode to shoot, and thanks to upgraded visuals, the FPS action is a bit easier to deal with. Being able to spot the different parts of the environment makes a world of difference when trying to pull of headshots or just trying to survive the incoming enemy onslaught. It's a great stealth action game that continues the gradual series evolution.
Metal Gear Solid: Peace Walker is a bit of a different beast. It's the newest of the games in the collection, and was actually originally released on PSP in 2010. It's notably the first portable game to be directed by series creator Hideo Kojima. And just like the other titles in this HD collection, it's rather good. Set in 1974 in Central America, the game once again follows Naked Snake, now formally known as Big Boss, as he runs a mercenary unit. An enemy force of unknown origin enters the country of Costa Rica – who, being unable to create an army to defend itself – has only Snake and his unit to depend on. There is some discontinuity between Peace Walker and MGS 2 and 3 – due to there being MGS4 and another MGS PSP title in between that fill in the games. But because it is a spinoff title in the first place that's meant to fill in more back story, it isn't a big problem.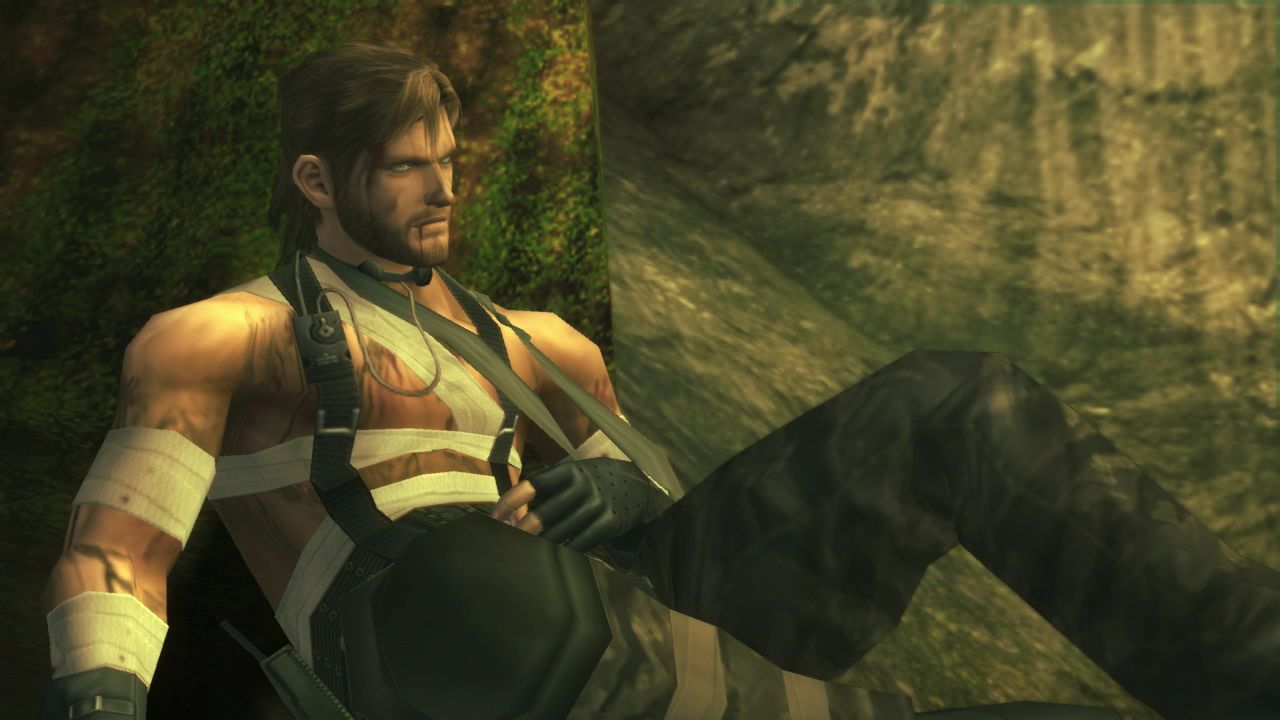 Because the game was initially created for PSP, there are some design sacrifices that had to be made. Players are unable to perform some maneuvers like crawling or using first person view, instead it's more reminiscent of a cover-based stealth experience, not unlike this year's Deus Ex Human Revolution. Gone are the fun and interesting boss fights, instead replaced by basic shooting sections. It's a bit of a departure, but again as mentioned this is considered a more stand-alone title so it isn't a huge deal, and players can now run and gun at the same time. Now that the game has a proper controller and another analog stick, the ability to control the camera has indeed been added which is a very welcome addition. As is the ability to share save files between your PS3 and PSP copies of the game. You can play Peace Walker in online co-op as well – a new offering for the series – though enemies and bosses don't scale when more players are present, thus making things a bit easy.
One aspect of this HD Collection which comes across as a significant problem is the lack of the original Metal Gear Solid. These games can indeed be enjoyed on their own, but it will likely be difficult for new players to get into the story without actually having a chance to play the first game in the series. There's still plenty of value in the collection, in fact the MSX/8-bit versions of Metal Gear and Metal Gear 2 are also included on disk. But non-the-less, it seems a fairly significant omission to skip the game which started it all. At least for PS3 owners, the game is available to download via the PSN store for those undoubtedly wishing to play the series proper.
Combining some of the best games that the iconic stealth franchise has to offer, Metal Gear Solid HD collection offers tremendous value. If you haven't yet experienced this series, it comes easily recommended to fans of stealth action such as the original Splinter Cell. Some of the mechanics and controls didn't age well, and perhaps HD visuals can't quite save the games from looking a bit dated, but these issues will hardly stand in the way of you enjoying one of gaming's best franchises. If you were ever interested in getting into the series, now is as good of a time as ever.
Our ratings for
Metal Gear Solid HD Collection
on PlayStation 3 out of 100 (
Ratings FAQ
)
Comments