Metal Gear Solid HD Collection Review
One of the finest stealth franchises brought back to life
There has been no shortage of high definition remakes in recent times, with everything from good (Halo Anniversary) to great (ICO Collection) classic series being brought back to life. The newly released Metal Gear Solid HD collection falls into the latter, great category. Undoubtedly one of the most iconic franchises in gaming, the HD collection brings together three titles that are very much worth the asking price if you've never experienced them before. Perhaps the most negative thing that can be said is the fact that the collection itself feels incomplete – but we'll get to that.
Metal Gear Solid HD Collection includes ports of Metal Gear Solid 2: Substance, Metal Gear Solid 3: Subsistence, and Metal Gear Solid: Peace Walker. All three games have been touched up to run well and look good in 720p resolution, 60 frames per second, and support trophies. The visual updates vary from game to game, with Peace Walker getting the most out of the HD treatment because it was already a good looking game when it released for PSP. The two originals (MGS2 and 3) meanwhile still contain some blocky visuals and poor resolution textures, but nothing too bad.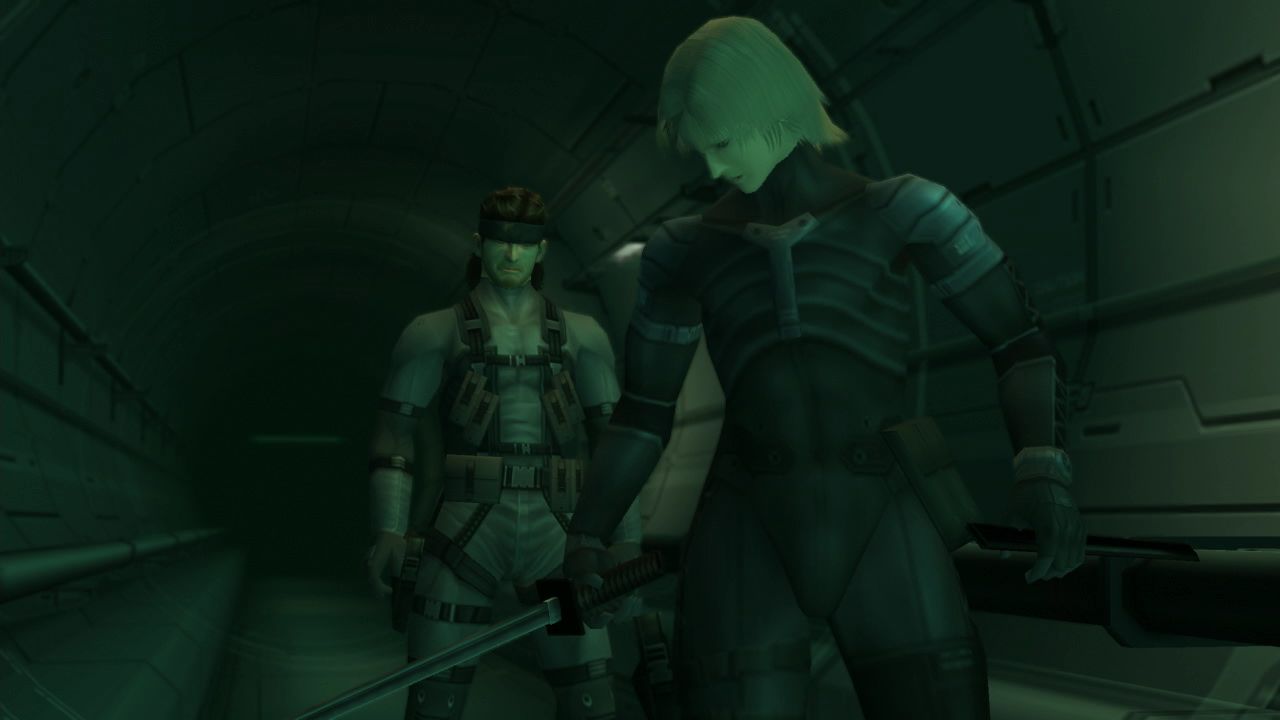 With the Metal Gear Collection, it's easy to see that these games are considered classics for a reason. Everything from the stealth and survival elements, to the action and boss fights, still holds up very well even today. These games remain just as complex and engaging as they were many years ago, which tells you a lot about the brilliance of the original design. In order to evaluate some of the nuances, let's take a look at each of the included titles separately.
In Metal Gear Solid 2, players take on the role of the ever popular Solid Snake, as well as a young rookie agent named Raiden. The game begins with a highlight mission of infiltrating a tanker in the New York harbor, which is said to be carrying a new US Marine combat technology. Things don't go as planned, and thus two years pass by, as terrorists seize the facility above the wreckage, and take the US president hostage in the process. It's up to Raiden to enter the facility and learn about the tanker incident as well as save the life of the president. Players often dismiss MGS2 due to having to play as Raiden, but he is a decently well developed character that probably deserves a bit more from the fans. Some may question the direction which MGS2 chose to go with for the plot of the series, but this was otherwise a great experience.
Comments
blog comments powered by Disqus