Modern Warfare 3 Review
A flashy campaign and some fun co-op play do little to hide the fact that MW 3 is largely a step back from last year's Black Ops
I'll start off by saying that if you liked the direction Infinity Ward went in with 2009's Call of Duty: Modern Warfare 2, don't fear, Modern Warfare 3 will likely provide you with hours of fun. This is because Call of Duty: Modern Warfare 3 acts like last year's excellent Black Ops never happened. The great economy system, the return of dedicated servers for ranked play, and slightly slower pace that marked last year's entry into this monolithic franchise are sadly absent from Modern Warfare 3, although thankfully so are the technical issues. Whether or not Modern Warfare 3 is better than its spiritual predecessor, Modern Warfare 2, is more a matter of opinion as very few meaningful changes have been made from this title, save for the addition of a survival mode within spec ops.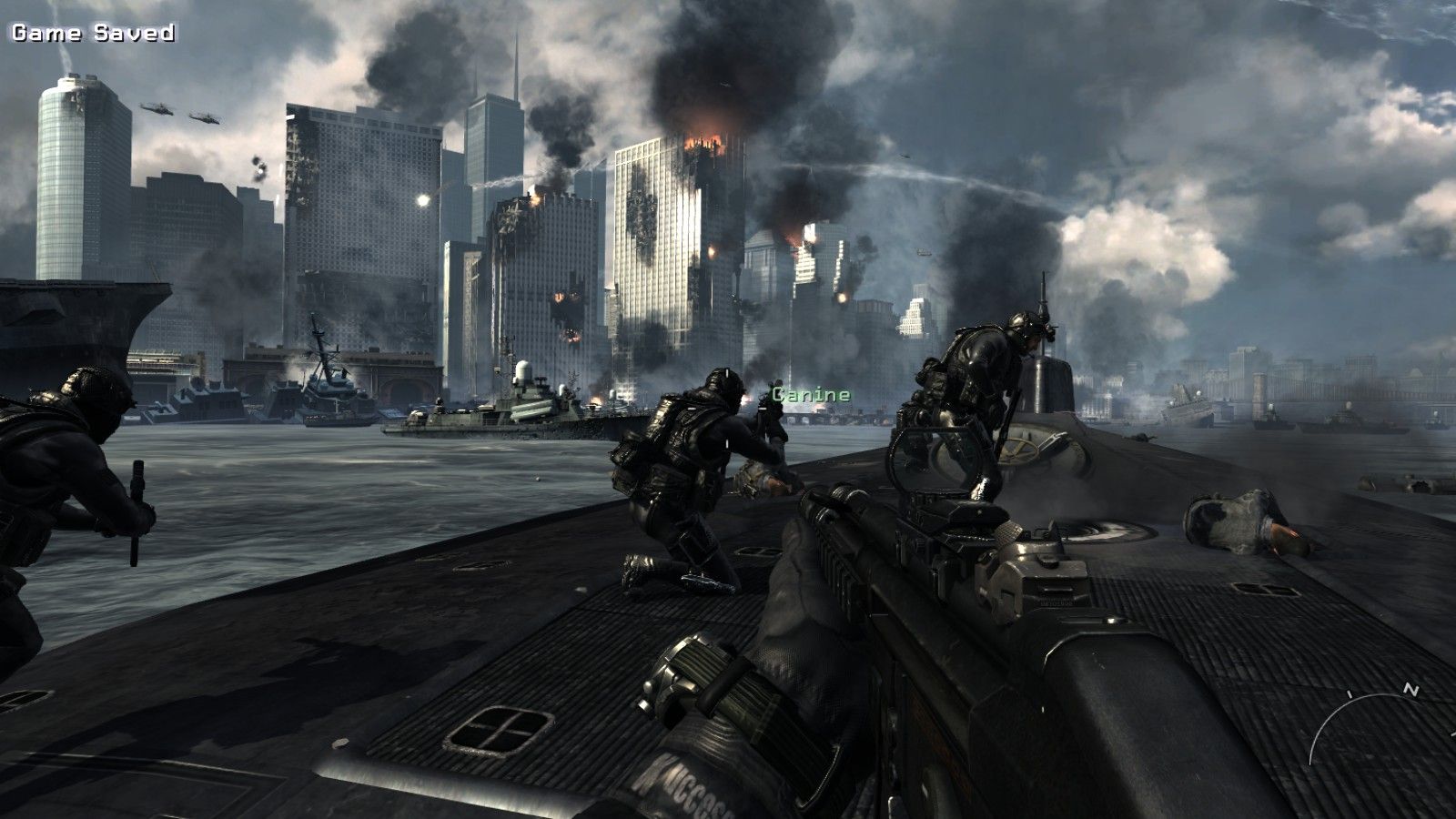 Oh my, New York is under attack! Again.

The four and a half hour campaign of Modern Warfare 3 picks up where MW 2 leaves off, with many familiar faces including the moustachioed Captain Price and slick Soap playing central roles. The Tyrant Makarov is again the main antagonist, but this time the story that began with Modern Warfare 1 is finally brought to a conclusion. The crazed action movie pace with constant epic set pieces introduced in Modern Warfare 2 returns, but it feels much more focused, and the campaign is consistently entertaining for its 4-5 hour duration. Many levels still see you fighting up debris strewn streets, and these are the low points of the campaign as enemies seem to respawn if you don't move forward. Enemies also seem to die in one or two shots from a fully automatic weapon and since most guns have extremely little recoil, no bullet drop and very weak sound effects, the gunplay in MW 3's campaign is actually quite bland.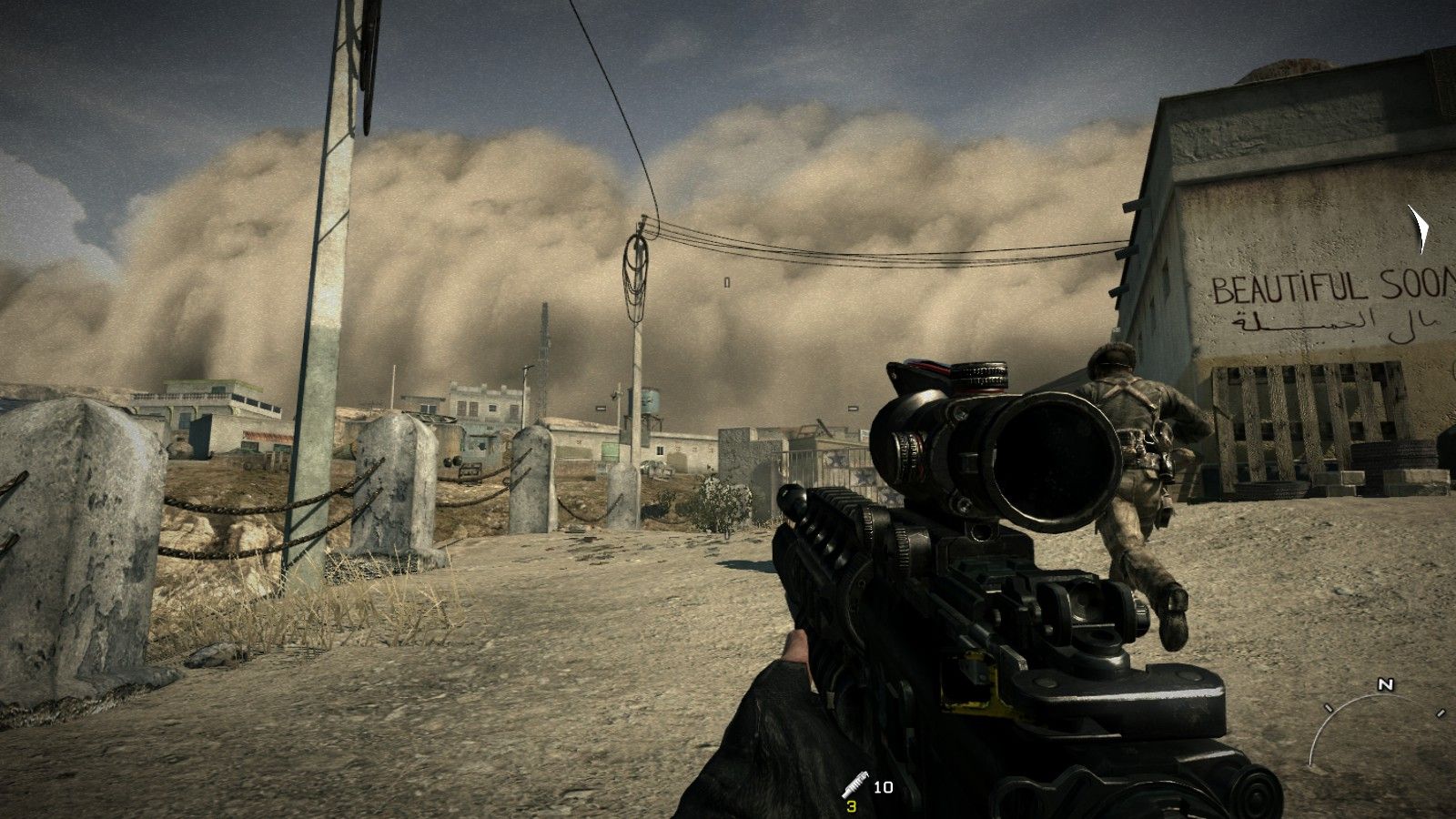 I'm not sure if that brimmed hat will help you here Mr. Price

Thankfully, there are often other factors at play that make the campaign very exciting to play for the most part. Fighting across an African town in the face on an oncoming sandstorm, creeping through a city at night during a rainstorm, and infiltrating a submarine in New York harbor are just a few of the thrilling moments that punctuate the all-too-brief campaign. The story and pacing of the campaign feels closer to a James Bond movie than a modern military shooter, but it's highly entertaining regardless.
Comments