Age of Empires Online Review
A fine first step towards a truly great free-to-play model
For many, Age of Empires has long stood as one of the hallmarks of not only the real-time strategy genre but as one of the greatest PC game franchises of all time. In Age of Empires: Online, the series makes the jump from AAA retail title to downloadable, free-to-play RTSMMO (what a mouthful). At the time, I was wary at the time of its announcement last year and worried that we would get nothing more than a glorified Facebook game riddled with over-priced micro-transactions. Thankfully, I couldn't have been more incorrect.
It should be said right from the get-go that this is an RTS you have played before. It is very similar to previous titles in the franchise and is, in many cases, simpler overall. It is a macro-focused game with each scenario having a good ten minute spin-up time where you are focused entirely on resource production. While other RTSs like Starcraft have a large micro-focus, you won't find much use for that here. Age of Empire: Online is a resource game from beginning to end. Veterans of the genre will be up to pick it up and play right away, and newcomers won't have a hard time learning with the ample amount of tutorial missions.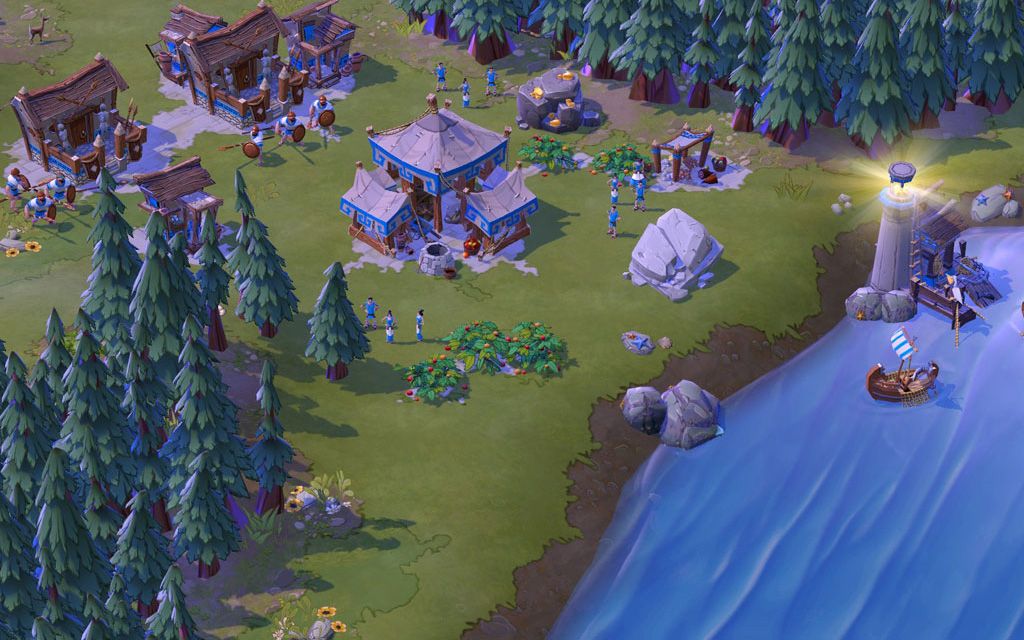 While it doesn't really break any new ground in terms of its actual gameplay mechanics, it does employ a number of MMO mechanics that act to make a number of small (and normally disconnected) battles feel somehow similar to an overall character progression seen in most MMORPGs. This is done mostly through your capital city, a gameplay mechanic introduced in Age of Empires III and utilized in a similar way here.
Although every mission will see you restarting and rebuilding your settlement to include all of the resource gatherers, buildings, and units you need to complete the objectives, your capital city grows persistently with your account in level and size. As you progress and your civilization levels up, unlocking new units, upgrades, and building types, so too does the number of buildings and abilities of your capital city. A number of things can be built in your city including everything from storage buildings that give you additional inventory slots much like bags in a standard MMO to production facilities that create a number of crafting items over a certain amount of real world time.
Comments
blog comments powered by Disqus