Trenched Review
Double Fine's first foray onto the Arcade proves to be admirable
Trenched is a new game developed by Double Fine Productions, published by Microsoft for the Xbox Live Arcade. This is the second of three Xbox Live games that Double Fine has promised. Double Fine has a strong history of very funny games, which we all know, is unique in this business. With Trenched, they introduce their style to the world of arcade games, throwing their hat into the ring with a unique sensibility that is funny and captivating. Trenched combat borrows largely from games like Mech Assault with level design ripped from Tower Defense - you know what I'm talking about, the ones you see all over the internet. The concept isn't very original, but it's fun and addicting. And it's for real this time.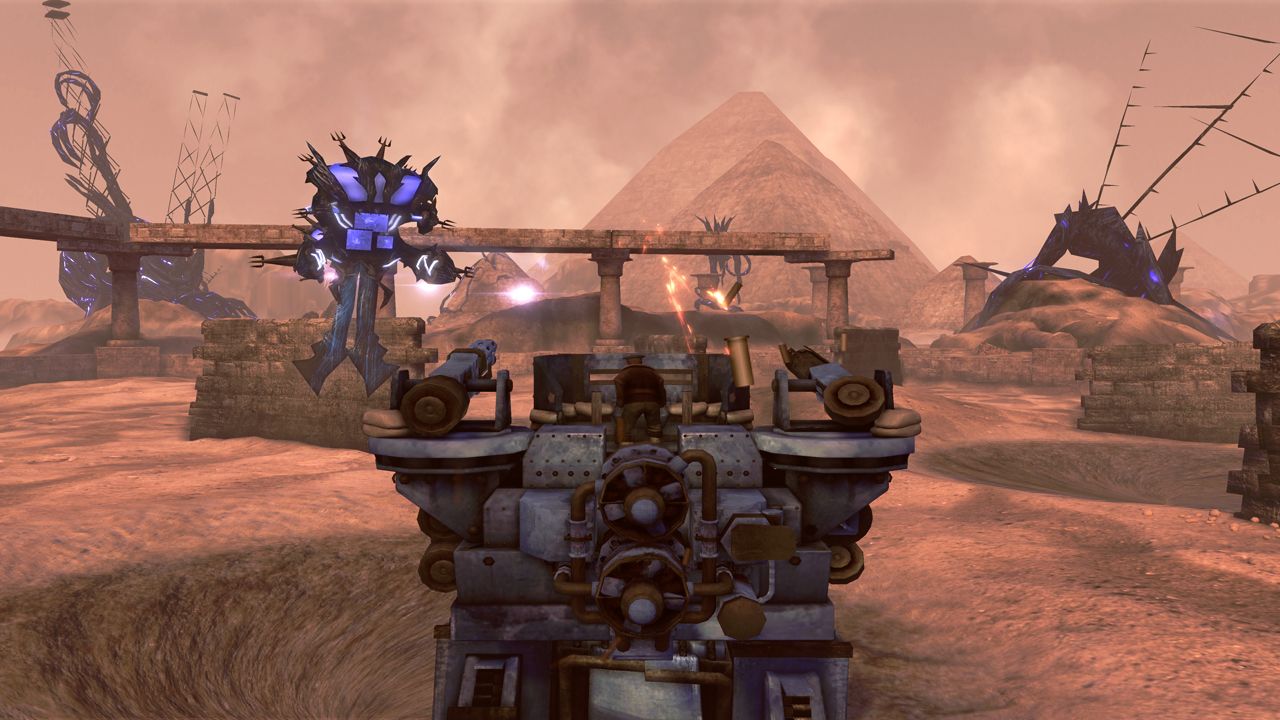 Trenched, in the trenches, deep behind enemy lines, and under fire. Nothing but you and your trench. But luckily, your trench is no ordinary trench. No, your trench is a new class of trench, a mobile trench. The game takes place in an alternate reality of World War I. While listening for enemy chatter on a HAM radio, Vladimir Farnsworth and Frank Woodruff encounter a strange power known as The Broadcast granting them both super intelligence. Frank Goes on to build the mobile trenches, but Vlad becomes overtaken by The Broadcast, which has granted him control of an evil race of television known as the Tubes. Vlad is determined to spread the Tube's broadcast and it's up to you and your mobile trench to bring him down. Your marine comes to the battle equipped with his trusty Trench, deployable turrets, and a sense of humor. After a victory he'll pull out his cigar, give you a wink, and light it up with his handgun.
The mechanics of the game are simple, but addicting. The level design is always the same simple concept, protect the base through a combination of turrets and fire power. The Tubes have spawn points that they'll barrage the base wave after wave until you reach the final wave. Your Trench is fully customizable. The different chassis comes with available weapon and turret slots. The caliber of the chassis you choose will affect your strategy. You can either place a wide variety of turrets, or use your mech to take down the bulk of the Tubes. You can always provide support to the embattled areas with your mech. The Tubes are essentially lining up to die. They'll march towards your base single file while you lay down turrets at choke points and such to slow them down. Trenched introduces a new kind of Tube every other level, so it aught to keep you on your toes. One major flaw is the fact that you can't destroy a turret once it's been placed. So if the player accidentally puts one totally out of range of any enemies where they wont even attack it, then it's stuck there for the whole game. It's such a waste and it's really a simple fix. Hopefully there will be an update.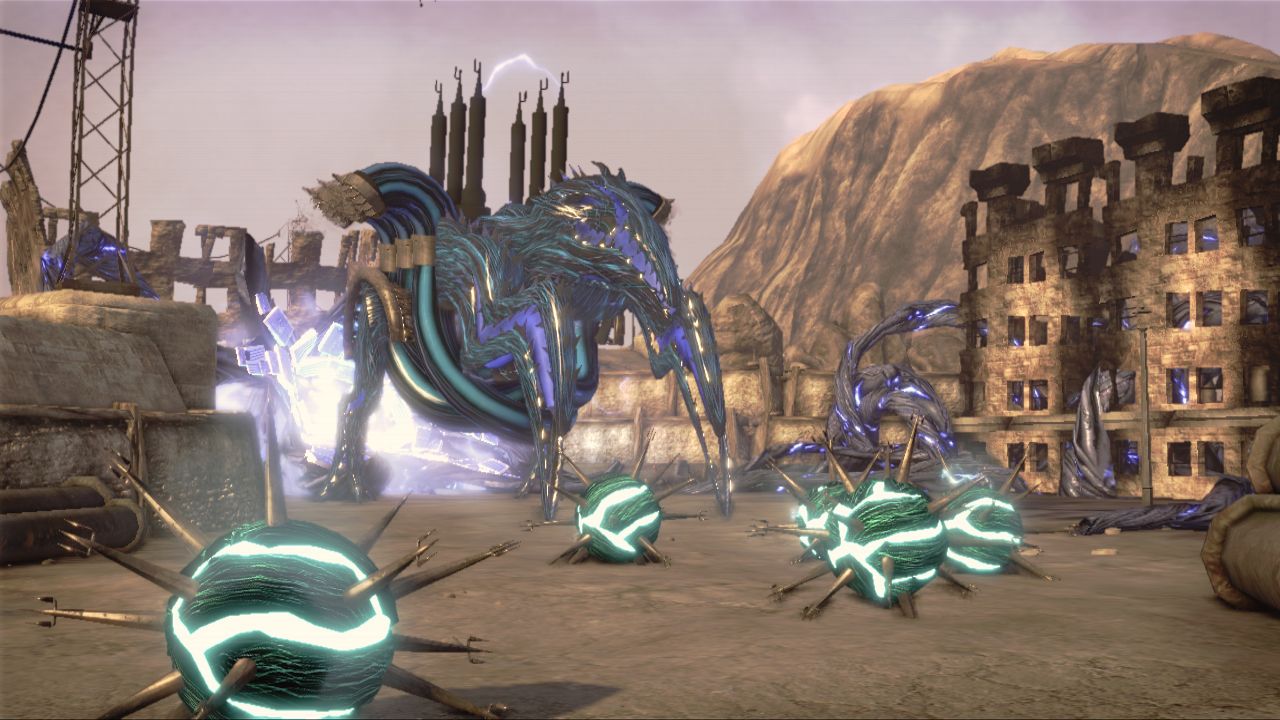 Trench is never outright challenging, it's just addicting. If you've every played a Tower Defense game online then you aught to be brilliant at Trenched. The Trench by itself is strong enough to beat the first half dozen levels by itself. That's not to say that there's no challenge. The last couple of levels will test your trench and might even make you ask for help from a few friends. Online multiplayer is done with four person hub, hosted by one of the players. You can play with your friends or do matchmaking if you feel like jumping in with others trolling around the net. Matchmaking adds a level of depth to Trenched. You and your companions share resources. Matchmaking can take a while and gameplay suffers from lag.
Trenched is a fine showing for Double Fine's first Live Arcade game. It's not very ambitious, compared to their older titles. The humor is present, but it will never surprise you. The marines that you can choose from all look funny and have their own funny accents, but each one repeats the same lines as the last. The multiplayer is fun if you have friends to play with, however online is glitchy and prone to lag. A point of credibility is the length of the single player. There are lots of maps to choose from, each with its own nuance that'll keep you thinking and replaying to get your placement perfect. All in all this game is addicting, but falls short of greatness due to lackluster execution.
Our ratings for
Trenched
on Xbox 360 out of 100 (
Ratings FAQ
)
Comments