From Dust Review
A beautiful and challenging downloadable game
From Dust, the new downloadable title from game designer Eric Chahi (previously of Another World fame) and Ubisoft Montpellier, puts you in control of "The Breath" and tasks you with defending and aiding a dying civilization of tribal people as they seek to journey across their world and learn the lessons of their ancestors. As the Breath, you must master the elements by breathing in one of several terrain types and then exhaling them elsewhere in order to keep deadly tsunamis, lava flows, and wildfires at bay through a series of dynamic game environments featuring fully deformable and reformable terrain. While it certainly made a big splash with its impressive fluid dynamics and art style when it was announced at E3 2010, does From Dust make a case for the return of the god game or is this one game is dead in the water (or lava or fire)?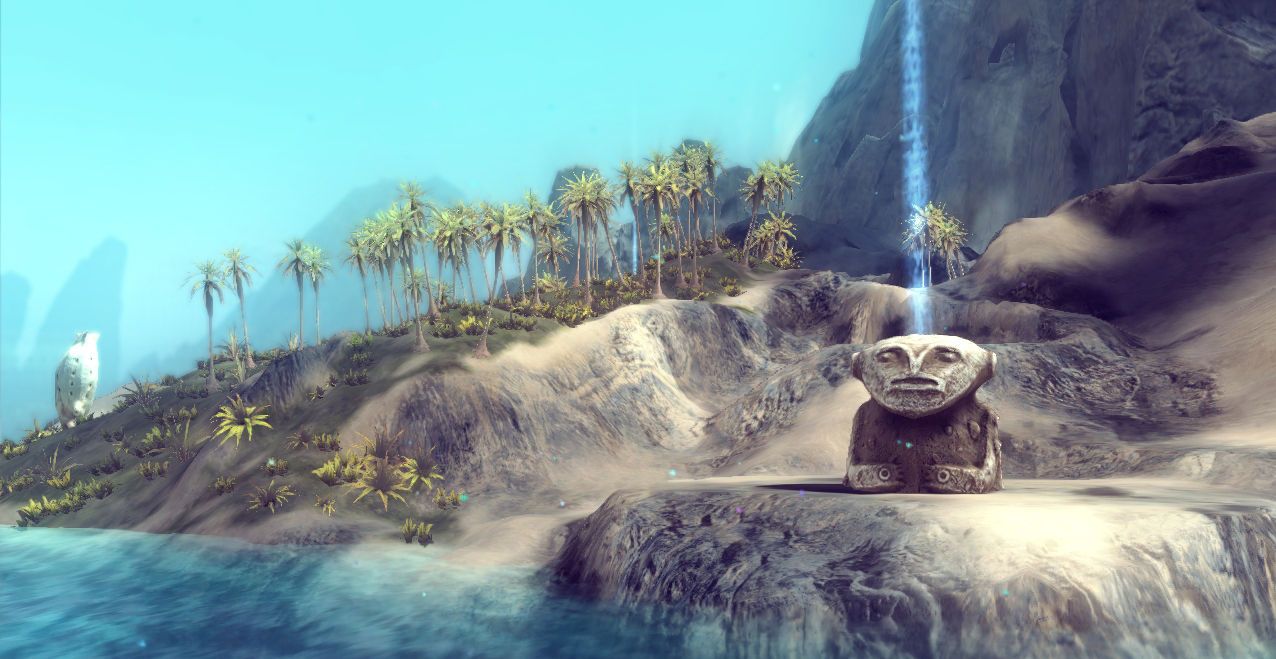 Graphically, the game is quite impressive especially from a fluid dynamics standpoint. With water and lava acting as such important aspects of the gameplay, it is great that the developers appear to have really taken their time to develop a very advanced and very realistic fluid engine. The water flows as quickly as it should, erodes away dirt and sand as it should, and looks as it should. The same can be said of the lava which trudges along the landscape like maple syrup, burning through anything in its path (including villages), and leaving dark paths of cooled stone wherever it has been. Only when zooming in as close as possible in a rarely-used camera angle that allows you to follow a specific villager does the game look at all sub-par. The grass, plants, and village details are lower resolution than is desirable and the models (other than the villagers) certainly don't look stellar from this viewpoint, but I found myself so rarely using this angle that it is a very small issue amongst an otherwise beautiful overall graphical design.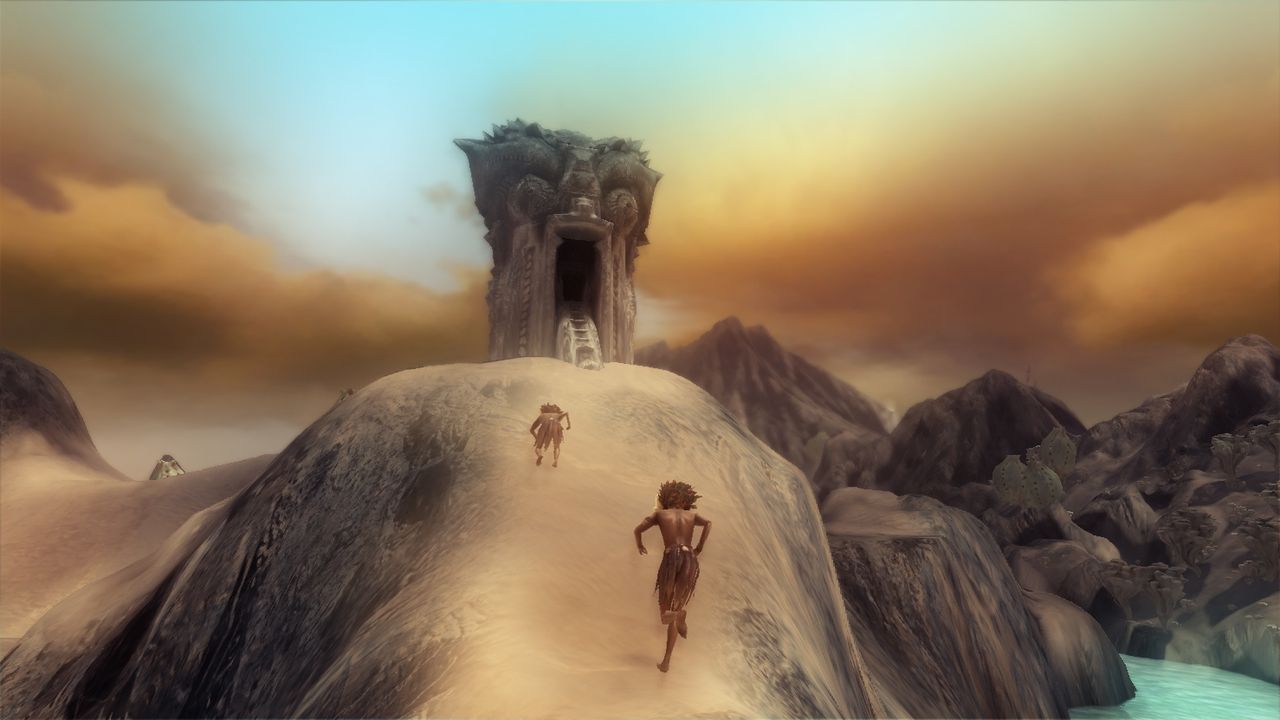 From a story perspective, From Dust is not very complex, not that it necessarily needs to be. Through a series of cutscenes at the beginning of each stage, it is revealed that the people of your tribe are part of a mostly dead and once great civilization that they are working to piece back together. Previous inhabitants of the world known only as the "Ancients" learned to harness the Breath as well as the powers of water, fire, and lava. They placed the totems and left the memories scattered about the world, but other than this, little is known and little is revealed throughout the singleplayer campaign. While I would have preferred something focusing less on the metaphysical and more on the specific culture and characters within the tribe, the story is more than the game necessitates and it does a reasonably good job of building up a naturalistic and primal mood.
Comments