Catherine Review
Puzzles and nightmarish supernatural stories are abound in this new release from Atlus
Catherine is the latest release by developer Atlus, in their long lineup of bizarre supernatural tales. Atlus is best known for the Persona and Shin Megami Tensei series and Catherine follows in the footsteps of those previous titles. Unlike those franchises, Catherine strays from the roleplaying game formula and tries to tackle puzzles instead. This creates a very hit or miss experience that will either tantalize your senses to the very end or frustrate you enough to throw the controller against the wall.
Catherine tells the story of Vincent Brooks, whose life is thrown into chaotic disarray. His girlfriend Katherine confesses she is pregnant, while Vincent finds himself being seduced by a luscious young woman named Catherine. On top of all this, Vincent is having a recurring nightmare where he must climb a tower or else be consumed by his inner terrors. Classmates and colleagues are turning up dead via mysterious means day by day. What are these nightmares, and who Vincent will choose: his girlfriend or his new found lover, only you can decide.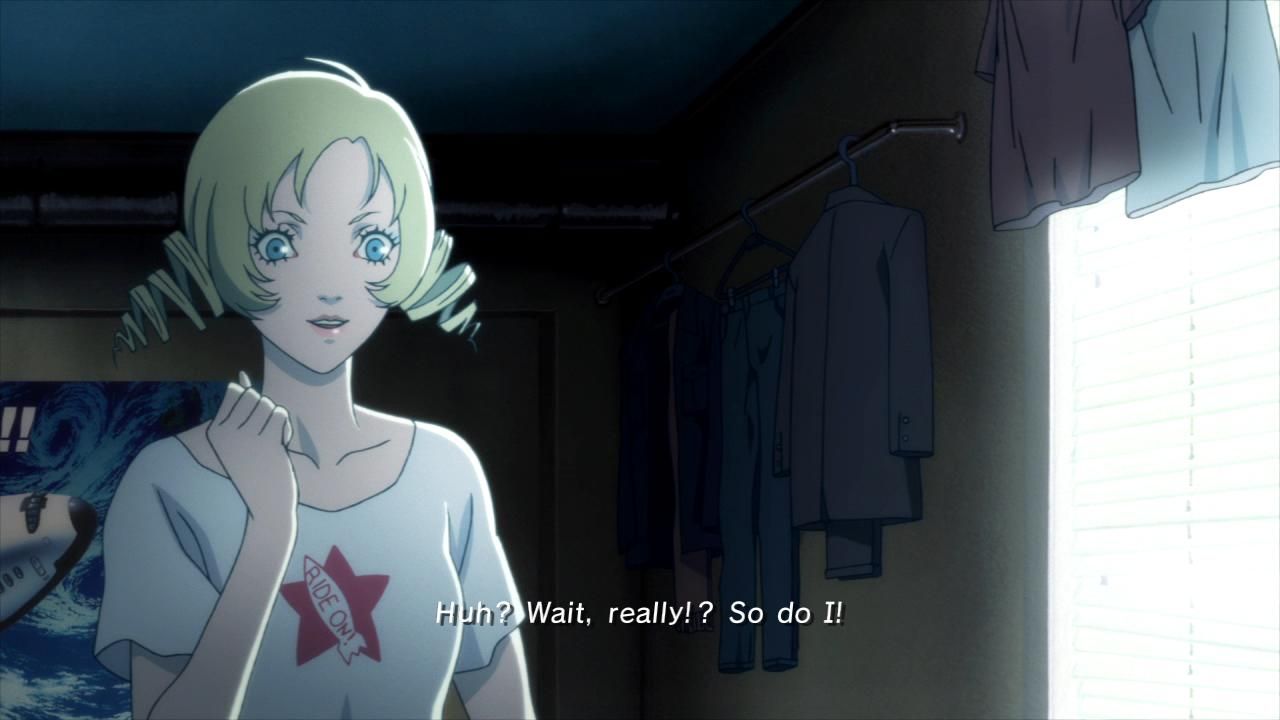 The developers are known for their tales of the supernatural and normal everyday life twisted together, and Catherine is no different. The story is engaging from the get go and you truly wish to see the outcome of Vincent's plight. There is also just enough choice throughout the game so that it feels like you are truly impacting the story. Catherine also boasts eight different endings encouraging multiple playthroughs, even though only three of which are significantly different from the others. Catherine is definitely a trilling yet odd adventure from start to finish no matter what path you take.
Atlus is known for their difficult roleplaying games (Shin Megami Tensei Nocturne - I am looking at you), but they decided to do something a little bit different with Catherine. Catherine is best described as a puzzle game mixed with an interactive anime. The gameplay is split into two distinct phases, awake and asleep. While Vincent is awake you watch cut scenes and send texts that change how the story unfolds. You are also allowed to explore the Stray Sheep bar talking to other occupants. When Vincent falls asleep is when the core of the game begins. You are tasked with creating a path up a tower with random blocks, while the stage falls out from beneath your feet. These blocks can have varying properties from crumbling when you step on them, having spikes jutting up at Vincent, or sliding you across the platform. Occasionally, a boss climbs up after you causing random hazards that can greatly increase the difficulty of the stage. An example of this is a giant chainsaw wielding baby who cuts the stage in half at random intervals. These two different styles of gameplay cycle from one to the other as you progress through the story.
Comments