Getting the band together
Every hero needs a friend, and in this Editorial we take a look at the most common character types of today
Noted for being physically weak in most cases but they balance this with proficiency in magic/technologies/knowing how to Macguyver the band out of a sticky situation with only a hairpin. They are quite likely to be the one behind the wheel of a vehicle or camp out at base while the protagonist is off killing space zombies.
Examples:
Otacon (MGS), Arcade (Fall Out 3), 'Skill' (Fable), Edgar (FFVI)
One of the most recognisable of the band due to the fact he is over seven foot tall with a neck as thick as the protagonists calf. Out of everyone in the group, they are the most likely to be the angriest and probably from a warrior clan/merciless group of killers. They are most notoriously portrayed as quite dumb in most universes and being the main damage dealer aside from the protagonist. However, the protagonist usually has the opportunity to enlighten them, telling them in a heartfelt scene that perhaps instead of blowing the enemies brains across the wall, they could maybe 'hug it out' next time.
Examples:
Ward (FFVIII), Clank (R&C), Lu Bu (DW), Joachim (Shadow Hearts: Covenant)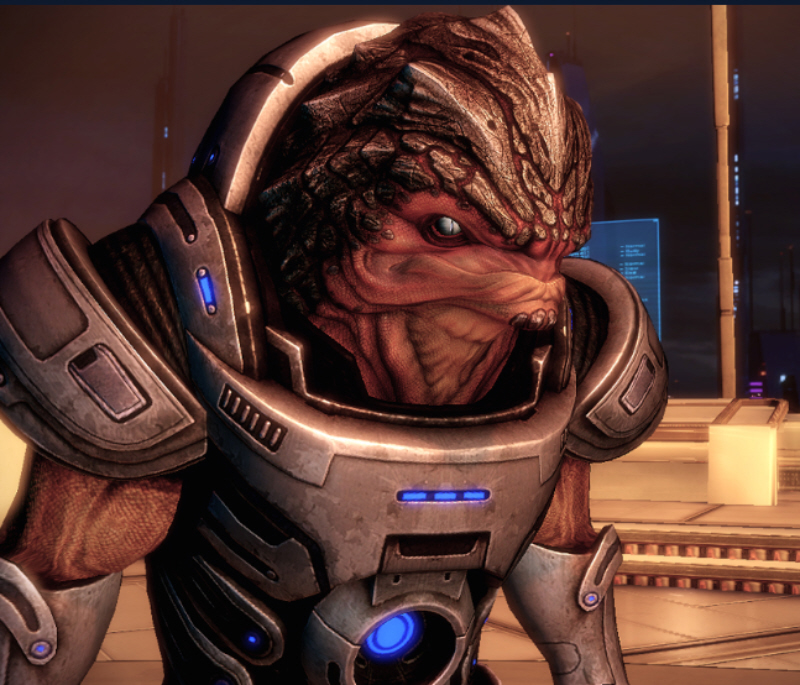 Perhaps the most token member of the band. If they're affiliated with white magic then they are usually quite timid and thoughtful, if however they deal in black magic they are usually clinically insane. Sometimes they are there to be peacekeepers or the voice of reason in the band. They are not always a woman however; they can well be a guy or some sickeningly cute variation of Japanese teddy bear. The most probable character to harp on about the virtues of love and justice, perhaps getting themselves killed in the process.
Examples:
One in every Final Fantasy game(no exceptions), Princess Peach, The Pyro (TF2)
Somewhat outside of the normal 'Five Man Band' trope, think of him as the manager, guiding our hero and possibly berating him for the idiot he's just been, like if he accidently destroys a planet of pacifist space amoeba. As a rule of thumb, they are always older than the protagonist, preferably with a face that is so creased it gathers dust, creating the look of a haunted mannequin. They are also the most likely to screw the hero over at the end, revealing that it was all part of their master plan. This becomes most annoying when you've spent a large chunk of the game levelling them up to godly heights only for them to be taken away leaving you with an underpowered character still on their first weapon.
Examples:
Kriea (KOTOR:2), Mac Tavish (MW2), Auron (FFX)
Comments
blog comments powered by Disqus