Shadows of the Damned Review
An intriguing setting is at least interesting and amusing enough in this otherwise uninspired shooter
If you have played another unique but strange title from developers Grasshopper Manufacture, such as No More Heroes, you can already know what to expect from Shadows of the Damned. The game is the result of collaboration between Goichi Suda and Shinji Mikami, creating a unique and ironic but at the same time disturbing world. Shadows of the Damned is a divisive game that will impress those looking for a unique setting and intentionally bad dialogue, but others will scoff at its basic gameplay and often juvenile humor. Depending on which category you fall into is a matter of taste, and what you are looking to experience.
The game's plot sees players assume the role of Garcia F*cking Hotspur, a Mexican demon hunter who, assisted by former demon Johnson, must travel through Hell in order to save his girlfriend Paula from the lord of the Underworld. Sounds crazy enough? Then if this concept makes you wonder, or you've simply got to see it to believe it, then Shadows of the Damned might very well pleasantly surprise you.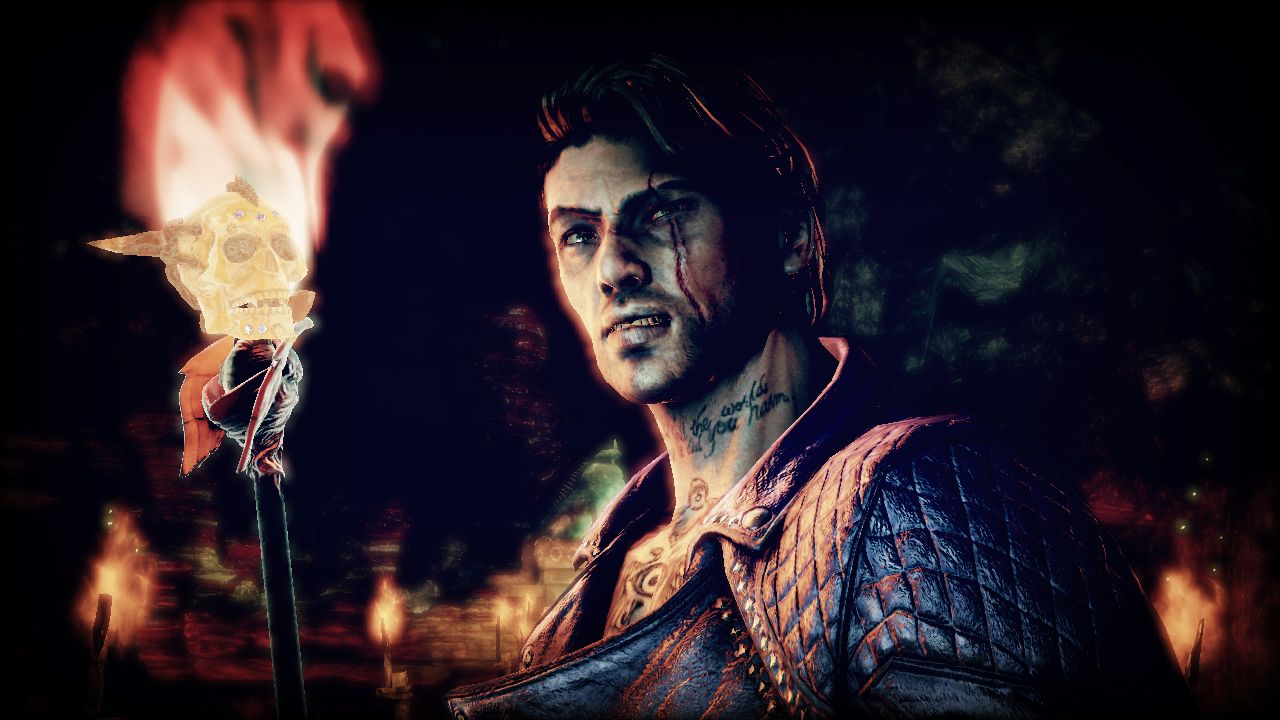 After demon lord Fleming kidnaps Paula and takes her with him to the Underworld (presumably because Garcia has been killing too many demons), our character proclaims his goal to save the love of his life. To assist him in this journey, an ex-demon named Johnson is by his side. Johnson can transform into just about any weapon imaginary, and acts as the universal gameplay tool in the game. As the story progresses, Garcia visits various places in the Underworld and discovers some disturbing locations while on his way to the Fleming's castle. He is a moderately developed character, or at least enough to make his end goal believable and worthwhile. Johnson makes for a great comedic sidekick and the two characters compliment each other well. It's a straightforward plot, without many twists or reveals, and only serves to carry the experience forward.
Players control Garcia from a third person perspective with a behind the shoulder camera angle. It's a third person shooter at heart and comes with a lot of standard gameplay elements – various weapons that become available during the game's progression, an upgrade system, and increasingly difficult enemies. There's nothing that stands out as either great or poor, and a lack of aim assist can be frustrating during some parts of the game. On the other hand though, the difficulty overall isn't that high, so playing the game on Normal won't cause much trouble for experienced players.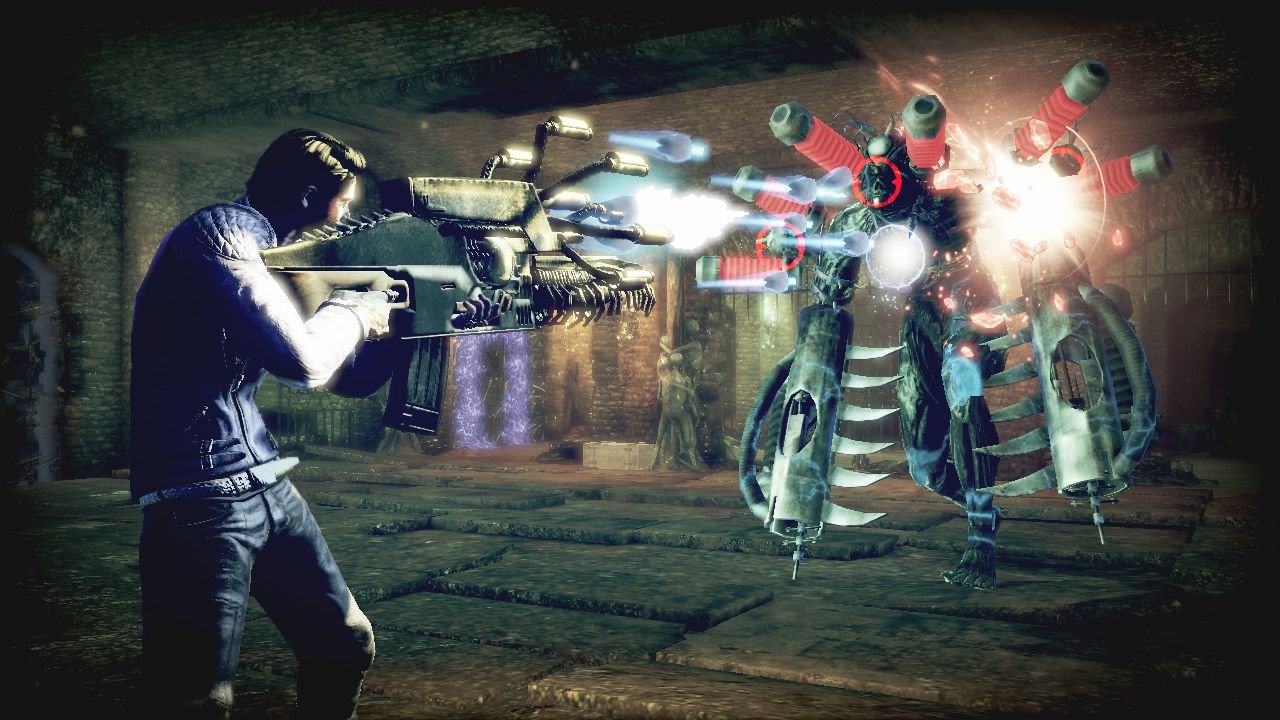 In between enemy attacks, players are likely to encounter one of the bosses in the game. The scenario is often the same – dodge attacks until a weak spot has been exposed, fire all you've got, then rinse and repeat until the weak spot is revealed again. Sometimes it's possible for the player to be in control of when the weak spot becomes available, though it often comes at a cost. The boss battle design is fine in theory, some may even consider it classic, but the problem lies within the repetition. In fact, some bosses take literally over 10 minutes to kill, of doing the same thing over and over. You'll be often wondering if, in fact, you're doing any damage at all. It's not difficult nor frustrating – simply overly long and even boring.
Comments
blog comments powered by Disqus
| | |
| --- | --- |
| #2 Aug 1, 2011 19:19:44 (Aug 1, 2011 19:19) | |




SpectralShock

Yeah it is a weird experience, but that's not enough to overshadow the gameplay limitations

| | |
| --- | --- |
| #1 Aug 1, 2011 14:03:48 (Aug 1, 2011 14:03) | |




Nechrol

"Garcia F*cking Hotspur" - Greatest protagonist name ever.

Also, from the Makami and co behind great and unique titles I expected something a little more, they're over the top, and that's great, but in the past they've been more innovative with it.

I think it's bringing too many great designers into the mix, the product became a little destorted in the end. Shame.