Call of Juarez: The Cartel Review
Leaving the Wild West behind, Call of Juarez moves to a new setting with decent results that are undermined by some low production values
Call of Juarez: The Cartel is a somewhat of a reinvention for the Western franchise. This first person shooter leaves the classic desert setting behind, in favor of the modern day Los Angeles with its urban shootouts and drug trade. Players will be able to experience the game's decently lengthy and surprisingly involving story from three different perspectives, thus offering solid replay value. The multiplayer options are also well implemented and function well alongside some unique ideas. Possibly the biggest and most notable problem with the game is the dated presentation, from poor visuals and animations to low quality audio. However, if the new setting and overall low budget presentation isn't a critical factor for you, some may be pleasantly surprised by what The Cartel has to offer.
The story in Cartel revolves around a squad of officers that has been assembled in order to investigate a bombing of an LAPD office. The bombing itself is never shown, as the events pick up in the meeting room where the team is put together – consisting of Ben McCall, an LAPD detective who's as close to the Western ideals as the game can get, an FBI agent Kim Evans, and Eddie Guerra from DEA. This undercover team is tasked to work in secrecy and carry out their investigation of the bombing, with possible involvement of the local gangsters as well as the Mendoza cartel from Mexico. Given freedom to achieve their goals, the team begins by attempting to incite a gang war by destroying drugs that belong to one gang while impersonating the Cartel. It works, and the story begins to unravel from there.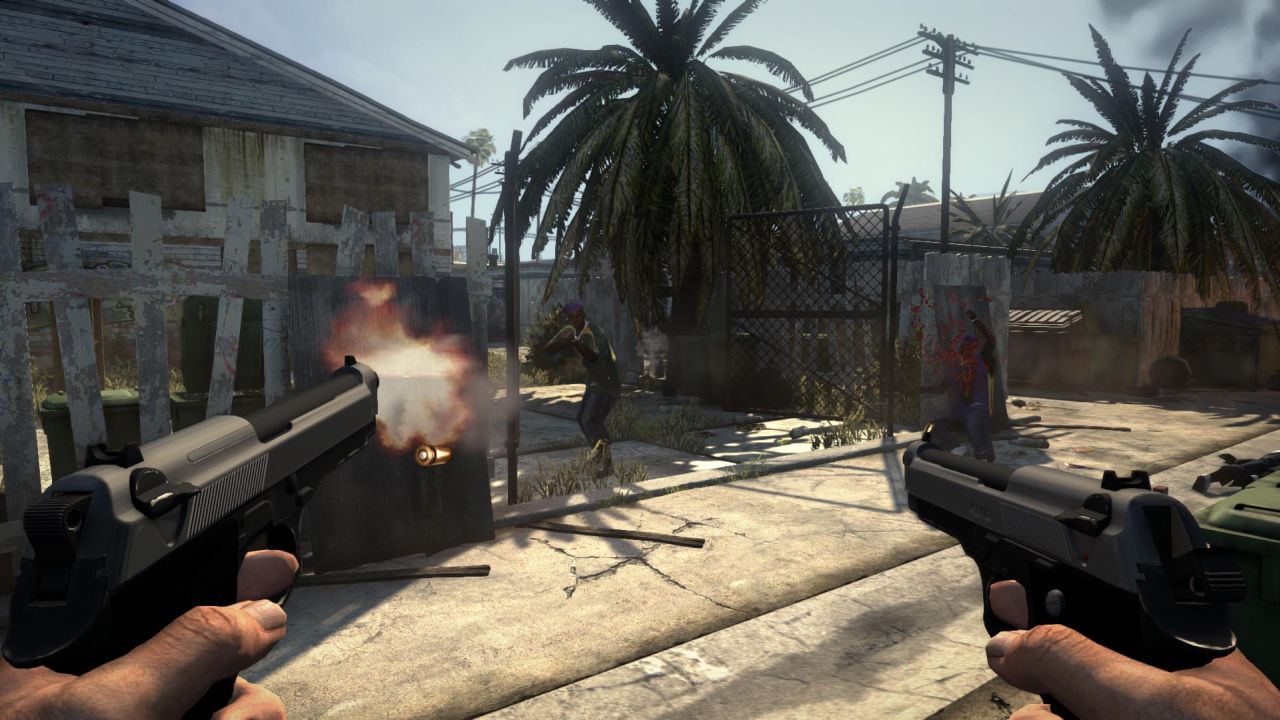 It's a relatively engaging story with some unexpected dramatic moments and good length at 15 chapters. The action takes place around Los Angeles as well as Mexico, so yes players will get to visit Juarez itself and the legend of the lost gold is worked into the story in passing. Although the new setting lacks a Western atmosphere, it is none the less successful at setting up a violent world run by crime and drugs. Most of the levels are linear but with plenty of side alleys to explore for secret objectives or flank your enemies. The environments are decently detailed, and apart from the technical issues that will be discussed later, look quite nice.
Unlike the previous games in Call of Juarez series, the player is no longer able to simply choose which character to play as before each chapter. Instead, the selection is made at the start of the campaign, and thus there are three fairly distinctive stories to play though. The overall plot remains the same of course, but there are tons of back story and cutscenes that are specific to each character's personal plot. Completing the game once only provides the details from that perspective, and there are many missing elements that are worth discovering when playing the story from another point of view. There is even a choice to be made towards the end of the game, which essentially results in six different endings possible.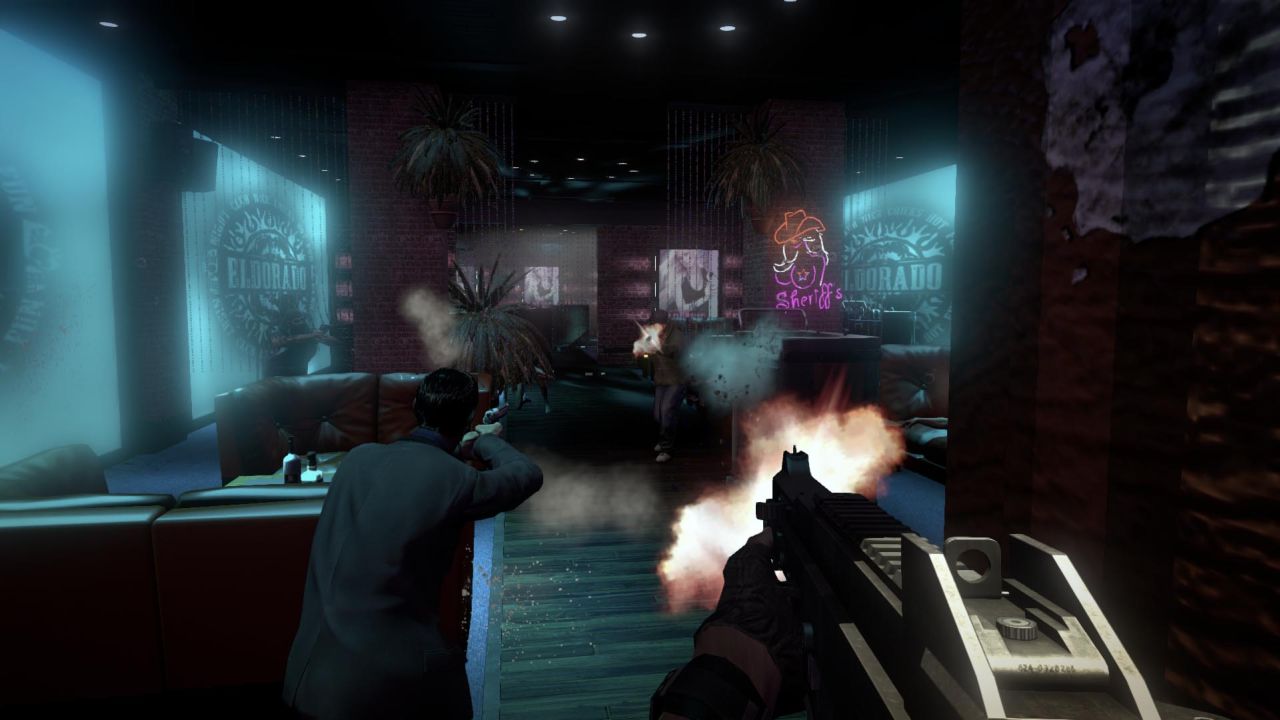 During the game, depending on what character you're playing as, there will be a variety of secret missions presented. These objectives are secret because they are tied in to the character's personal story, which is kept secret from the rest of the team. They most often involve talking to a specific contact or stealing various objects in the level, and it must be done out of sight of your teammates. Doing so successfully nets valuable XP and further advances the plot of the character. It's an interesting element to distract the player from the routine level progression.
Before each mission, the player has a chance to select their weaponry in a neat lobby area which is actually a setting-appropriate space where you can wander around and exchange comments with teammates. Weapons that are available on the loadout depend on both XP-based character progress as well as story progress. There is a wide variety of guns in the game, from rifles and shotguns to pistols and revolvers. Each comes with varying stats that are better for certain situations, and it's also possible to pickup ammo and new weapons from fallen enemies.
Comments
blog comments powered by Disqus
| | |
| --- | --- |
| #2 Jul 20, 2011 23:04:25 (Jul 20, 2011 23:04) | |




sirdesmond

I thought this game wasn't supposed to be out until early 2012 just based on the screenshots I had seen (and how little we had heard about it leading up to its release). I couldn't believe when I saw the review go up. I was clueless to this one, I guess.

| | |
| --- | --- |
| #1 Jul 19, 2011 11:42:56 (Jul 19, 2011 11:42) | |




with_teeth26

I enjoyed Bound in Blood, hopefully they manage to resolve some of the technical issues with the PC version. Sounds like a solid sequel otherwise.