Prototype 2 Preview - E3 2011
E3 11: Creating a new kind of mayhem
Original IPs are tough to come by in this day and age, when sequels present a much safer and likely profitable investment. Thus it was refreshing to see when Activision, who are famous for releasing yearly sequels, gave Prototype a chance. It was a fun open world superhero game based on destruction – and even though it released mere weeks before direct competition in PS3's InFamous, it still did quite well. Having sold over 2 million units, the game became one of the best selling IPs of 2009, and has now prompted a sequel.
Described by developers as the "ultimate power" game, the sequel's focus will be on the sheer insanity of the action. Prototype wasn't perfect, and much of the fan feedback was taken to heart, even the dreaded YouTube comments. From this, a hopeful Prototype 2 has emerged, ready to destroy in 2012. The story now follows James Heller – an ex US Army Marine, who was deployed overseas during the events of the first game. Returning home, he discovers that his family has been killed by the plague, and vows to exact revenge on Alex Mercer, carrier of the virus and protagonist of the original.
Action will take place in New York, now called NYZero, which consists of three island areas. Red zone (Manhattan) has been allowed to degrade over the past 14 months, and now serves as the haven for the virus and base to Alex Mercer. Yellow zone is a quarantine area; a degraded and barely inhabitable land filled with shacks and abandoned buildings. The Green zone, as can be expected, is the most functional and outbreak-free – however here, the main threat is the dictatorial rule of the militia.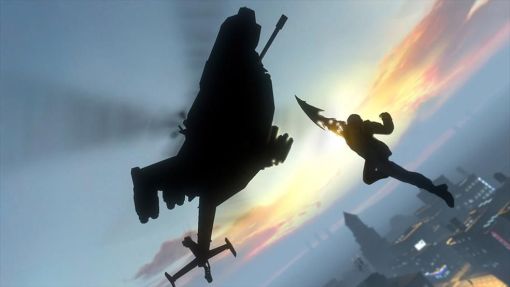 After establishing the setting, we jumped into the game. Before us, a situation developed in the Green zone as militia has just discovered a virus outbreak. The commander which arrived on the scene was visibly upset, and became even more surprised when a scientist revealed that the virus wasn't brought over from another zone – it originated here. Curious onlookers became panicked and were told to disperse, but unable to obey quickly enough, the militia simply opened fire on the crowd. Heller had to find out what the scientist knew – so he grabbed a lone soldier and took on his disguise. Walking towards the scene, he used a new bile bomb attack to infect a soldier – who, in an explosion, wiped out all his colleagues as well. Heller then proceeded to consume the scientist and learn of his discovery, a mechanic that should be familiar to players of the original Prototype.
Speaking of memories, the game's storytelling has been restructured a bit, now hunting down random targets in the open world will be easier thanks to a new "sonar ping" mechanic. Heller sends out a signal, and watches for a return reply from his potential target, giving the approximate location. Many of the targets will be aware of Heller's identity, and will require to be stealthily attacked before they run off or call for help.
In a second quick mission shown, Heller needed to extract information from a militia general. Without disguises this time, he went in with full attack, showcasing some of the game's new moves. A new feature this year, Heller was able to rip away the rocket launcher that was attached to a tank, and use it against his enemies. To cap things off, the devastator attack made a welcome return.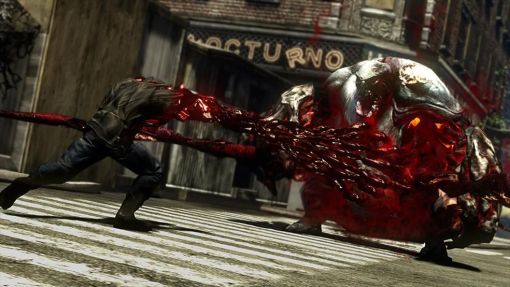 Prototype 2 will feature a deeper character upgrade system, which involves both mutations (perks) and specific ability upgrades. There are various areas that can be improved, from offense and defense to locomotion and a wild card. Each area can contain one mutation, allowing for much gameplay variety based on possible combinations.
In addition to the new moves and abilities, the sequel will get various other upgrades as well. Visuals have been touched up quite a bit, though it wasn't immediately noticeable in the demo. Players will be able to dismember all enemies this time around, not just humans. It was also noted that the original game was too chaotic at times, not giving players a chance to plan their attacks and instead only react. This time around, combat will be slowed down to allow for more tactical options, making battles more rewarding. With a host of improvements and tweaks, Prototype 2 looks to improve on an already solid experience, making it a game to watch in 2012.
Comments
blog comments powered by Disqus