DiRT 3 Review
Lives up to its predecessor with fun Gymkhana events, less repetitive tracks, no annoying characters and outstanding visuals.
DiRT 3 slides a few changes into the successful formula driven by its predecessor. New modes, less repetitive tracks and weather effects are the most prominent of these changes. A reduction in repetition is welcomed during the later stages of the tour with a many rally tracks feeling like entirely new courses. Annoying characters from DiRT 2 have been silenced in favour of some fictitious personalities residing in the slick new menu. Multiplayer offers more modes, suiting a broader range of gamers. Gymkhana, perhaps the biggest addition, is designed to be fun, challenging and rewarding.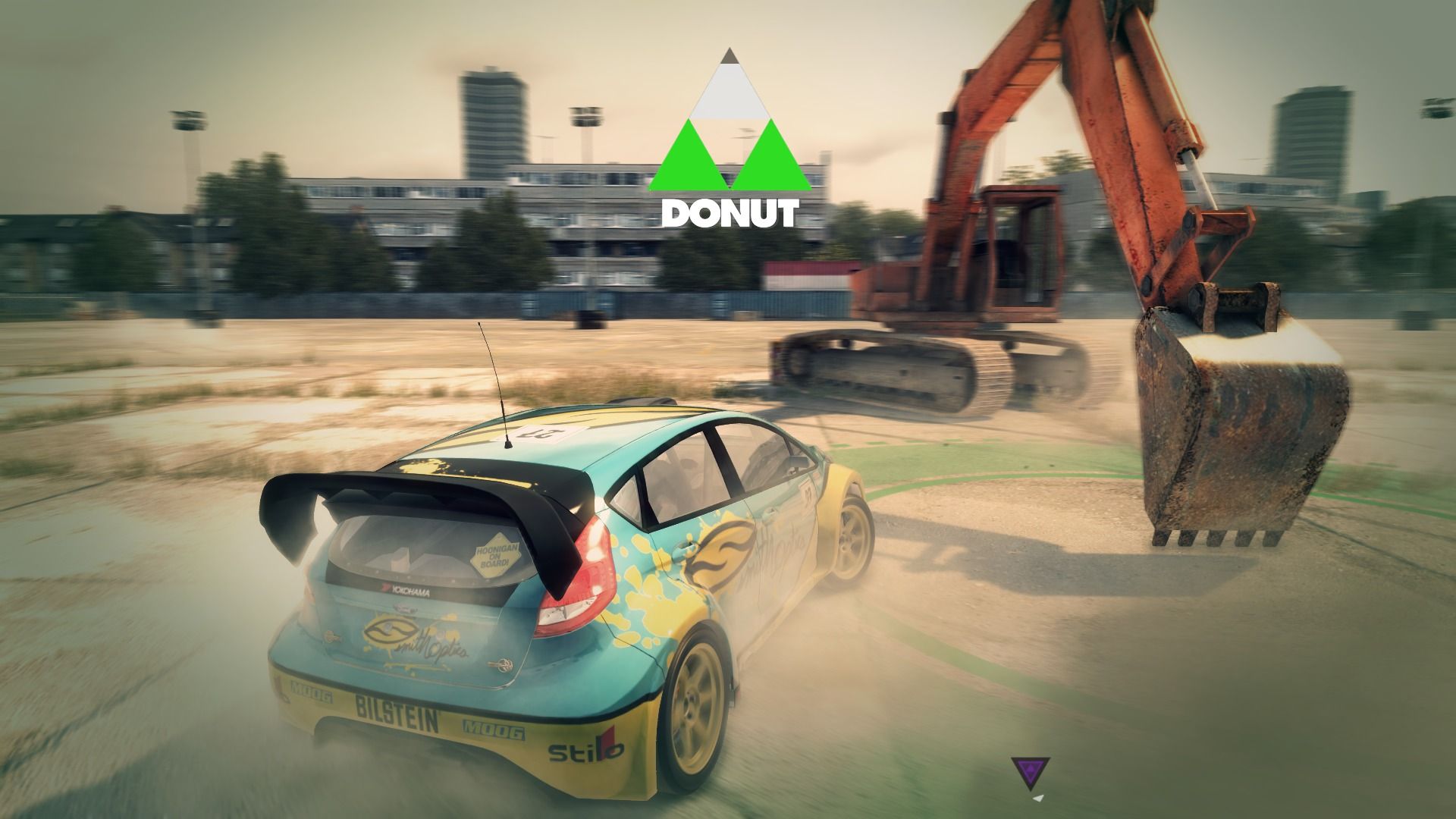 All these donuts are making me hungry
Gymkhana is a new type of racing that allows you to have fun with your vehicle. The structure of Gymkhana revolves around putting you in an open area with lots of obstacles to do tricks around. The basic tricks are jump, donut, drift, smash and spin. Obstacles have finely tuned detection zones to judge your proficiency on each of the tricks and the game awards you points. If you crash, you lose your current point multiplier and any progress on that trick. While most of the Gymkhana challenges are optional, there are a series of compulsory Gymkhana events at the start and a few mixed through the rest of the campaign. If you dislike Gymkhana or find it hard you are going to struggle to finish the tour. Initially you may be opposed to the idea of Gymkhana but it actually becomes rather enjoyable.
The biggest idea behind Gymkhana is mastering control of your car in a sandbox like environment. This involves liberal use of the handbrake to turn on a dime, sliding through pipes, flags or just getting good air. Training and some events occur in Battersea where lampposts, cranes, containers and pipes will play a central role in tricks. You can even complete series of mini missions around the compound at your own leisure.
In large spectator events strategically placed colored markers will guide you toward certain trick types. Maintaining good car control after and during tricks is actually a very satisfying experience. Chaining tricks together in the freestyle events is also quite enjoyable. I have never been a fan of drifting events, seen frequently in GRID, but Gymkhana is a good additional feature on top of the existing events.
Head2Head makes a return to the series along with the standard point to point and competitive events. Head2Head, used often for finales, raises the adrenaline when you cross the finish alongside your competitor. Rally and Trailblazer offer the most variety in terms of course layout although they are fairly short to start with. Landrush and RallyX provide the standard competitive race modes with AI that acts a little more aggressively. There are also other events closely related to Gymkhana that ask you to smash through aliens, speed through markers or just drift down tracks.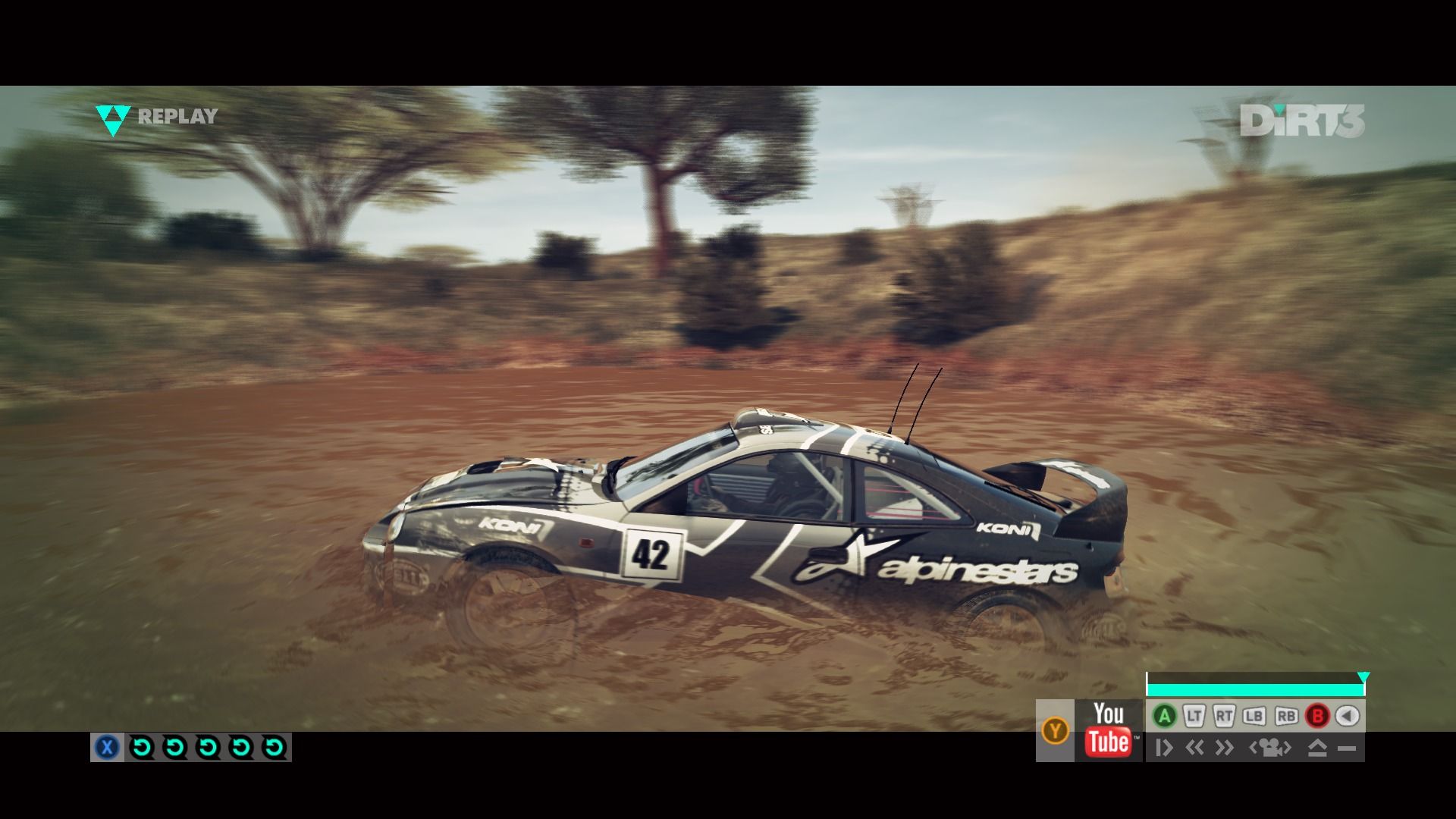 Left, three, into water hazard
The brand new tracks are located in Kenya, Los Angeles, Aspen, Michigan, Finland and Norway. Although there aren't a huge number of global locations the actual courses vary quite considerably. During later races existing crossroads are sealed off and alternate routes are opened making some of the tracks feel new. You still drive through recognisable areas (forward and reverse) but will be surprised by some alterations. The course start and end locations and everything in between have been marvellously jumbled to provide greater replay value when moving through the 15-25 hour dirt tour. These jumbled courses suffer no degradation in quality with amazing off-track detail including spectators with flares, snow villages and even a bobsled to race. Driving in DiRT 3 is as good as it has ever been in the series.
Comments
blog comments powered by Disqus