L.A. Noire Review
A detective thriller set in a classy era, this title offers a unique and enjoyable experience that outweighs its shortcomings
A virtual rank system is present in the game, allowing players to gain levels and subsequently unlock hidden car locations and new suits for Cole. Perhaps more importantly, each rank gained allows players to get another Intuition point. These points act as aids during the investigation – spending a point at a crime scene allows Cole to highlight all the clues available. During interrogation, a point can be spent to eliminate a wrong claim out of the three (truth, doubt, and lie). Or, as a fun idea, allows the player to check the percentage of global players from Rockstar Social Club that selected each possible claim.
There are noticeable limits to the interrogations though. Players can only ask questions pre-determined by the game, which often leaves gaps in the case because the game didn't feel it necessary to let the player ask the right questions. There is no way to bring up questions about specific clues either. For example, having found a murder weapon at the crime scene to be registered to the suspect, players are unable to ask the suspect directly to explain how their gun was used in a murder. Instead, the case must be solved by making the suspect confess of his strong religious beliefs as the motive for a crime. These kinds of limitations often hinder the immersion of detective work in the game, going against the logical questions that many players would have preferred to ask instead.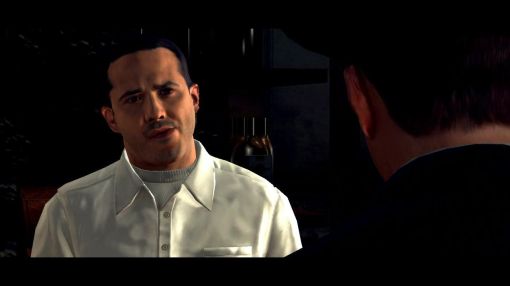 As mentioned earlier, there is a general feeling of lack of control over the game's outcome. There are a few occasions where players actually get a choice of who to put in jail, but these choices are revealed to be meaningless, as even Cole himself suspects that something isn't right. Even if Cole finds almost no clues and fails all interviews, the game throws in plot elements that resolve themselves in order to keep the game going. It matters little how well or poorly Cole conducts his research and interrogations, the end result is the same, it simply takes longer to get there. This is somewhat disappointing, as it could have been great to get a chance to actually fail cases and put away the wrong people, to cause long-term repercussions.
Outside of the game's main cases, players are free to roam around the city. Unlike titles such as Grand Theft Auto or Red Dead Redemption though, there isn't a whole lot to do. The main attraction would probably be the 40 available dispatch calls, which occur during random hours of the day. These small missions usually include a quick cutscene explaining the situation, and then a chase or shootout with the suspects. These missions are very quick to complete, lasting no more than a few minutes – it often takes longer to drive to them, than actually complete. There are also film canisters to find, hidden vehicles, and landmarks to discover, but these are purely arbitrary treasure hunts that have little gameplay incentive (except for the cars of course).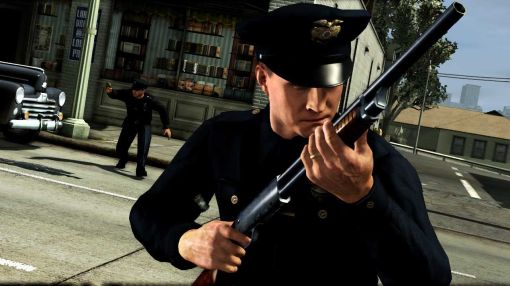 There are some realism issues, or rather poor game design choices, in the game. For example, the mechanic is introduced early on that allows Cole to fire a warning shot with his weapon in order to halt a fleeting suspect. For some reason, the use of this mechanic is extremely limited by the game, down to a handful of foot pursuits. Chases in general feel scripted, as Cole is often unable to catch up to his target, even if the suspect is an old, out of shape man. In addition, a lot of the chases end with a hostage situation, where Cole has no choice to wound or otherwise incapacitate the subjects. The only option during hostage taking or shootouts is to kill, resulting in a very high body count in the game. Even aiming for the leg or arm, the suspects always ends up dead, thus limiting the outcome in a lot of situations. Finally, likely the biggest realism issue for most players will be the fact that interrogation questions can indeed be failed. If the player doubts when the truth or lie are being told, they fail to get the correct response from the suspect thus potentially missing out on a story thread. Not only that, a big x mark appears next to the question, letting you know that you didn't respond appropriately.
Comments
blog comments powered by Disqus
| | |
| --- | --- |
| #3 Jun 5, 2011 10:20:46 (Jun 5, 2011 10:20) | |




Nechrol

I think it's a definite contender and not so niche IMO. Loads of people love detective procedurals, and it does it a damn site better than the CSI games. Also with the explosion of Madmen/Boardwalk empire and that 40's/50's revival I think it came out at just the right side.

I think aside from the great motion capture. I love solving cases and being a detective and it's such a unique (from my experience) take on the whole idea.

That's my piece!

| | |
| --- | --- |
| #2 Jun 1, 2011 18:27:47 (Jun 1, 2011 18:27) | |




SpectralShock

The tech was good, and it's a solid entry in a niche genre, but GOTY? Not for me.

| | |
| --- | --- |
| #1 Jun 1, 2011 16:03:54 (Jun 1, 2011 16:03) | |




sirdesmond

I'm really excited to see what I feel like it the beginning concepts of the truly next-gen adventure game. It's a shame they couldn't cut out more of the GTA-style action that just doesn't fit into the game at all. That said, it's definetly my game of the year so far.