Shift 2 Unleashed Review
A sequel that barely makes it across the finish line against its predecessor
Having entered the realm of realism-focused racing with 2009's Shift, the Need for Speed team has decided to continue this spinoff by dropping NFS altogether and simply naming the sequel Shift 2: Unleashed. The original Shift was a decent attempt by EA to capture the sim fans, but it faltered somewhat when it came to the driving physics and some of the gameplay progression. Still, it was a decent spinoff series that held promise and dream of one day competing with the Gran Turismo's and Forza's of the world. Unfortunately with Shift 2, the series fails to move on, presenting a barely revamped game that does nothing to advance the franchise forward. After the successful arcade reboot of Hot Pursuit, Shift 2 is an entry that puts a dent in the future hopes of this sim spinoff.
Much like the original, players are once again tasked with starting their career as a pro race driver and working their way to the top, through various tiers and competition disciplines, in hopes of reaching the World Cup. The narrative is still thin, providing little reason to advance from one race to the next except for making money and earning XP. At least this time around, there are real world drives who help guide you along (as in Dirt 2), and actually have live action movies instructing you on the events. It gives the game at least a little more personality to grab on to, compared to Shift where a faceless instructor was instructing the player before each race.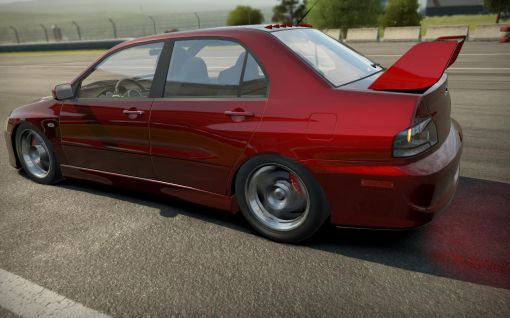 Not alot has changed in the career mode of the game. Players are still able to progress through the events at their own pace, with the ability to play races that are unlocked in any order. Events range from drift, to time attack, to regular lap races across the similar set of tracks from the previous game. The dual-experience system has been thankfully ditched in favor of a single driver XP progression. Players will continue to earn experience not only from completing races, but also performing certain actions on the track. Driving cleanly, setting good lap times, keeping to the racing line, and achieving high speeds are all factors that add to the driver's experience earned during the race. These elements remain a dynamic feature of the game which adds a new element to the racing itself.
Winning races and gaining experience will unlock new tracks and cars. The cars featured in the game vary widely in performance and are ranked into 4 tiers. There are around 60 cars in the game, ranging in performance and brand. Pagani Huayra is exclusive to the game, alongside it the usual suspects of Corvettes, Lamborghini's, Porsche's and more. All of the cars feature a detailed interior, which is a nice touch. Players can still upgrade their cars in a wide variety of ways in order to boost their performance. However, there is a clever system in place whereas applying all possible upgrades on a car is often impossible without forcing it into a higher performance class – rendering it useless for lower end competitions. This means players must think about what upgrades are most important, and what combination will provide maximum allowable performance for the car class, without exceeding it. For the hardcore fans, the game still features a deep tweaking system that allows for very detailed setting adjustment.
Comments
blog comments powered by Disqus
| | |
| --- | --- |
| #4 Apr 8, 2011 10:15:39 (Apr 8, 2011 10:15) | |




kamikaziechameleon

I really like what they are doing with the franchise but even in this iteration it doesn't feel like a substantial fully realized offering. I guess the issue I have with the release of serialized racers like this is that you can never build a sense of acheivement. I would say racers are great candidates for DLC give me a racing game and don't put out the sequel for 4 years minimun just give me DLC packs that keep the game interesting and allow me to invest in it more. Kinda like how players love gran turismo for that ability to take your time exploring it. I feel if I like a game like dirt or shift I better hury and unlock everything before the sequel comes out and I never visit the previous game agian.

| | |
| --- | --- |
| #3 Apr 5, 2011 15:34:56 (Apr 5, 2011 15:34) | |




with_teeth26

As I said in the other comment section, I need more sleep. And the edit button sends me back to the websites home page.

Your PC is better than mine in every regard, so that doesn't give me hope as to my ability to run it.

| | |
| --- | --- |
| #2 Apr 5, 2011 12:42:04 (Apr 5, 2011 12:42) | |




SpectralShock

Heh, I guess you missed the memo - Dirt 2 has been out quite a while

Dirt 3 you mean!

And thanks for the "beast" compliments, but my pc is not as top of the line as it once was =[

| | |
| --- | --- |
| #1 Apr 5, 2011 11:49:13 (Apr 5, 2011 11:49) | |




with_teeth26

Sounds fairly similar to Shift 1, I think i'll hold off till Dirt 2 comes out. If it had performance troubles on that beast i'll have no hope of running it well.