Homefront Review
Whilst it certainly won't be pinning an array awards to its chest, if it learns from its mistakes, Homefront an IP with a decent chance of survival.
It's a task in itself when reviewing a military FPS not to draw inevitable comparisons with other such titles in the genre. There's a vast shadow emanating from Activision HQ these days that first person shooters in particular find themselves cowering beneath. Success breeds imitation and good business is based on success. Call of Duty shatters sales records annually, with a player-base that seemingly stretches into practically every household that owns a gaming system. It's a relentless juggernaut that methodically crushes all in its path. THQ and developers Kaos Studio's Homefront, faces an uphill struggle from the offset. With a five star general commanding the barracks, new recruits are destined for a tough time. Step out
of line, and you'll be ruthlessly disciplined.
The PC version of the game was actually handed off to Digital Extremes. It's unclear how much time or budget the team got for the PC-centric development, and the results are varied. While features such as adjustable FOV and dedicated server support are welcome, there are issues that outweigh them. The lack of said FOV in single player is puzzling, and the servers are fairly limiting. The game doesn't look quite as good as other titles in the genre, but still manages to be a big resource hog and often fails to maintain a steady framerate. There are enough visual options on offer, at least, so gamers will be able to tweak the game to their liking. As with most FPS titles, mouse and keyboard controls are well implemented.

Homefront's premise at least is suitably absorbing enough. Writing duties are trusted to John Milius (the co-writer of Apocalypse Now/co-director of Red Dawn), thus his experience in military motion pictures is being bought to the table. Set in the near future and with the US in economic turmoil, a unified Korea (led by the now deceased Kim Jong Il's son - Kim Jong Un) invades and occupies American soil. With much of the civilian population under the control of the Korean People's Army (KPA), a small pocket of resistance fighters take it upon themselves to retaliate.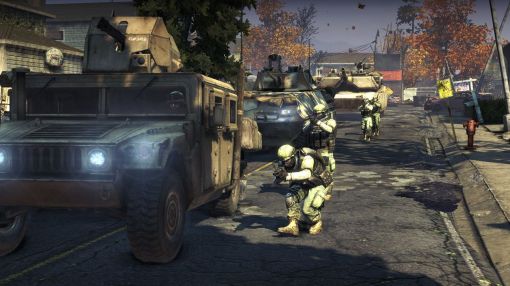 The idea here then, is to bring the fight closer to home. Battling on familiar shores against tyrannical, oppressive forces; in essence, to deliver an FPS experience that asks more of you than simply fast trigger squeezing reactions. Homefront wants you to be emotionally connected to its story, yet unfortunately it only shows glimpses of promise without fully realizing it. It's a shame, as even with an intriguing story arc in place, the game fails to flesh it out and capitalize on its own potential. Milius has done a degree of the hard work already with the well conceived plot, yet doesn't inject enough substance to really it to bring life. There are several reasons why this is the case.
A fatal flaw in any game that considers its narrative to be an integral part of the experience, is to burden it with uninteresting characters. The rag-tag collective on offer here really don't inspire an affinity. It's not that they're dislikeable as such, just bland and generic - two words that often pop into mind during course of the campaign. First and foremost, the playable character and protagonist, Robert Jacobs, is entirely faceless. You never catch a glimpse of him, and at a push he utters only one or two lines throughout. You might argue that in the context of an FPS this shouldn't be an issue, after all, most shooters don't overtly focus on character development. However, Homefront is always attempting to tug on the player's heart strings. There's nothing wrong with this, but with zero compatibility with Jacobs himself, it very rarely works effectively.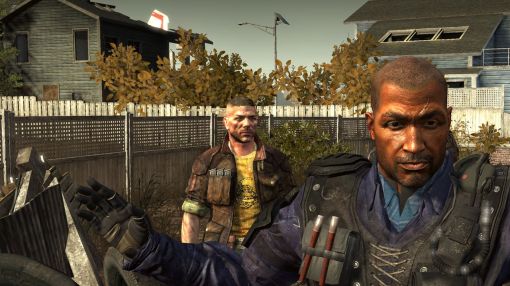 There are breaks in combat for story-driven set pieces. A walk through a civilian labor camp or hiding in a mass grave from a Korean patrol for example. Undeniably harrowing in concept, yet ineffective in execution due to your character being so utterly uninspiring. Why no back story? No show of emotion? No dialogue? Jacobs needs to endear himself to the player in some way, to react to the terrible situation he finds himself in, to generate sympathy. Instead you merely feel apathetic. A wasted opportunity.
Comments
blog comments powered by Disqus