Two Worlds II Review
Once you get past a few quirks and a slow start, Two Worlds II will prove to be a deep and enjoyable experience that will keep you entertained for some time
While depth in a Role Playing Game is almost never seen as a bad thing, Two Worlds II will practically drown you in its complexities when you first start playing. Not only are the first few hours of the Two Worlds II cliché and slow paced, but they also act as one long tutorial for getting you familiarized with the games seemingly vast number of intricacies and options, many of which are rather unintuitive and poorly explained. Once you finally begin to wrap your head around the multitudes of poorly designed menus and bewildering mechanics in the game you will find them all to be highly functional, but getting to this stage can be something of a confusing grind.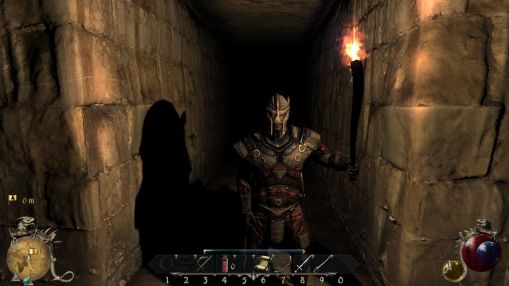 The hellish labyrinth was totally worth the loot
Two Worlds II kicks off with you getting broken out of a castle dungeon by some mysterious individuals who want to help you and your sister out of your predicament. The evil wizard Gandohar has chosen your sister to be the vessel of a daemon, and you are being held captive by him as well. Once you have been broken out, you will find that there is a large group of people intent on conspiring against him, and you spend the game trying to get your sister back and defeat the evil mage. This is an almost painfully overdone setup, and the main plot of the game is indeed very uninteresting and predictable. Luckily there are loads of side stories throughout the vast environments of the game that will prove to be much more interesting. You will help out a village in the middle of a desperate drought, investigate a series of unusual murders, and look into a underground escort service located within a seemingly prestigious university.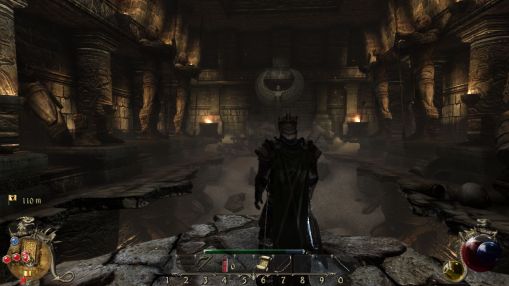 Large underground ruins make for great exploration
The different locations in the game are all varied, and all have their own unique flavours. The first main area you spend time in is a scorching desert, which has a strong Assassins Creed vibe to it as you gallop around on horseback and run through cramped middle-eastern flavoured cities. From there you will travel through Japanese-inspired towns located in the midst of a jungle, a swamp that has been cursed, and a barren wasteland that seems to have had a very tumultuous past. Each location is full of people who are all eager to give you quests or sell you some randomized gear, or in some cases even a house. While there is no fast travel system to move between locations in the substantial game world, there are teleport platforms scattered around that you can use and travel to once they are discovered.
Comments
blog comments powered by Disqus
| | |
| --- | --- |
| #2 Feb 21, 2011 16:41:52 (Feb 21, 2011 16:41) | |




| | |
| --- | --- |
| #1 Feb 21, 2011 04:40:46 (Feb 21, 2011 04:40) | |




Nechrol

Glad to see this recieved a good review. People may be put off with the shocking first installment but I can't wait to play it. Too bad they delayed it over here because the shipment got damaged. Had to wait another 3 weeks!