HAWX 2 Review
Take to the skies once again in this follow up to Ubisoft's Tom Clancy-inspired aerial combat simulator
The story, overall, is an improvement from the first entry's plot, which was okay for the most part, but, on occasion, had some rather silly or incredulous parts to it. Here, though there are I suppose still such moments to be found at times, the plot overall seems more well thought out, complex, and believable. This complexity to the story is helped in part by the switching around of perspectives on the ongoing crises by having the player control about three different main pilots throughout the course of the story.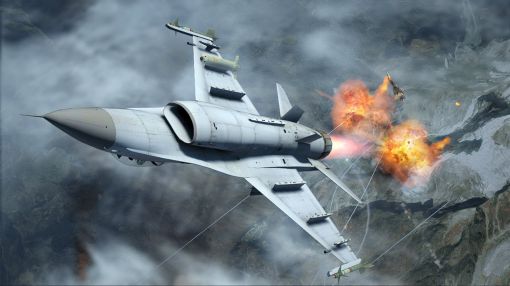 Outside of the main story missions, the game provides a few other single-player modes as well, the majority of which can also be played cooperatively with one or two other people online. Arcade missions, for example, are essentially alternate and generally more challenging variations on the main single-player story missions, providing a new level of challenge to the game, while the Survival game type, (essentially a version of the "horde" mode seen in other games), puts your missile avoidance skills to the test as you strive to out-maneuver a steadily increasing number of enemies. There is also a "Free-Flight" mode, where you can take off and fly around without worrying about any kind of enemies or objectives, providing essentially a sort of practice mode for getting the hang of more harder-to-master skills such as landings and flying around in "assistance off" mode.
Mulitplayer modes include both cooperative versions of some of the single-player game types (as mentioned above) as well as competitive multiplayer matches. These matches are comprised of two teams of four players each battling it out in order to score the most points before the timer reaches zero. The team with the most points at the end of the match obviously wins, but also your own individual actions earns you experience points which can ultimately be used to purchase additional planes and upgrades to use in future combat scenarios (you can also earn XP from completing single-player missions, as well). Unfortunately for PC, the multiplayer is mostly dead or full of players cheating the leaderboards.
Comments
blog comments powered by Disqus