SimCity 4 Review
In this classic review, we check out the always-popular Sim title
Almost eight years ago, all the way back in January of 2003, Maxis released Simcity 4, the aptly-named fourth game in the iconic series that made Maxis the household name amongst gamers that it is today. A lot has changed for games over the last eight years, and despite the smashing success Simcity 4 had in the year of its release (in which it was one of the top ten best-selling PC games and a winner of multiple industry awards), Maxis has yet to release or even confirm the existence of the next true sequel in the Simcity franchise. After a few mediocre city-building games being released over the years that were Simcity in name only (Simcity Societies), fans of the series are left with Simcity 4 as the most recent and potentially final game in the series. After its recent re-release on Steam, does it still hold up after eight long years, or is this a game that may be remembered more fondly by gamers than it deserves to be?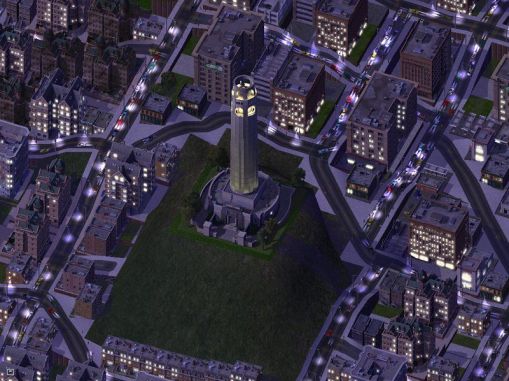 You start with a bare region of land, real areas ranging from London to San Francisco to Timbuktu, and are tasked with populating it through the development of a number of smaller cities. There isn't any true singleplayer campaign, storyline, or scenarios here and for some, this may be a drawback, but not for most. Simcity 4 is purely a sandbox, city-building game which is what the series has always been known for. Starting off with a swatch of naked land and turning it into a small farming or industrial town is rather simple after completing the game's included tutorials. While you always have the ability to retain your city's current population level and live out your days as the mayor of a successful, profitable, and sparsely populated rural town, most players are out to create a thriving metropolis populated by hundreds of thousands of tiny little sims. That's where things get a bit more complicated but also more rewarding.
After creating the most basic of cities, the game's true breadth of options begins to come into play. Everything in Simcity 4 can be as heavily micromanaged as you'd like while working well (up to a point) without the player having to do so if they don't wish too. Roads, streets, avenues, and complicated, expensive highways are all at the mayor's disposal for guiding traffic through their growing cities and in Simcity 4 a swath of new public transportation options like ferries and elevated trains make this a more interesting affair than in previous entries in the series. Powering and watering your city can be done in a number of more or less populating ways that will cost you very little to most of your monthly budget. Waste management can see you setting up massive landfills on the outskirts of your city or pawning off trash to a neighbor saving yourself the potential population and space.
Comments
blog comments powered by Disqus