Guardian of Light Review
This Tomb Raider spinoff brings Lara Croft back into the spotlight
Lara Croft has been an iconic character and has appeared in many titles through the years. She has single-handedly carried the Tomb Raider franchise to mainstream popularity, but has recently not enjoyed a lot of success in the gaming field. This resulted in attempts to revive the series with games such as Anniversary, but none of the recent titles managed to recapture the audiences. With Lara Croft and Guardian of Light, the developers Crystal Dynamics decided to take the series in a whole new direction. The result is a game that not only drops the classic Tomb Raider title, but also introduces the character to a whole new gameplay design that works out to be a great change of pace that is able to bring Lara back into the spotlight.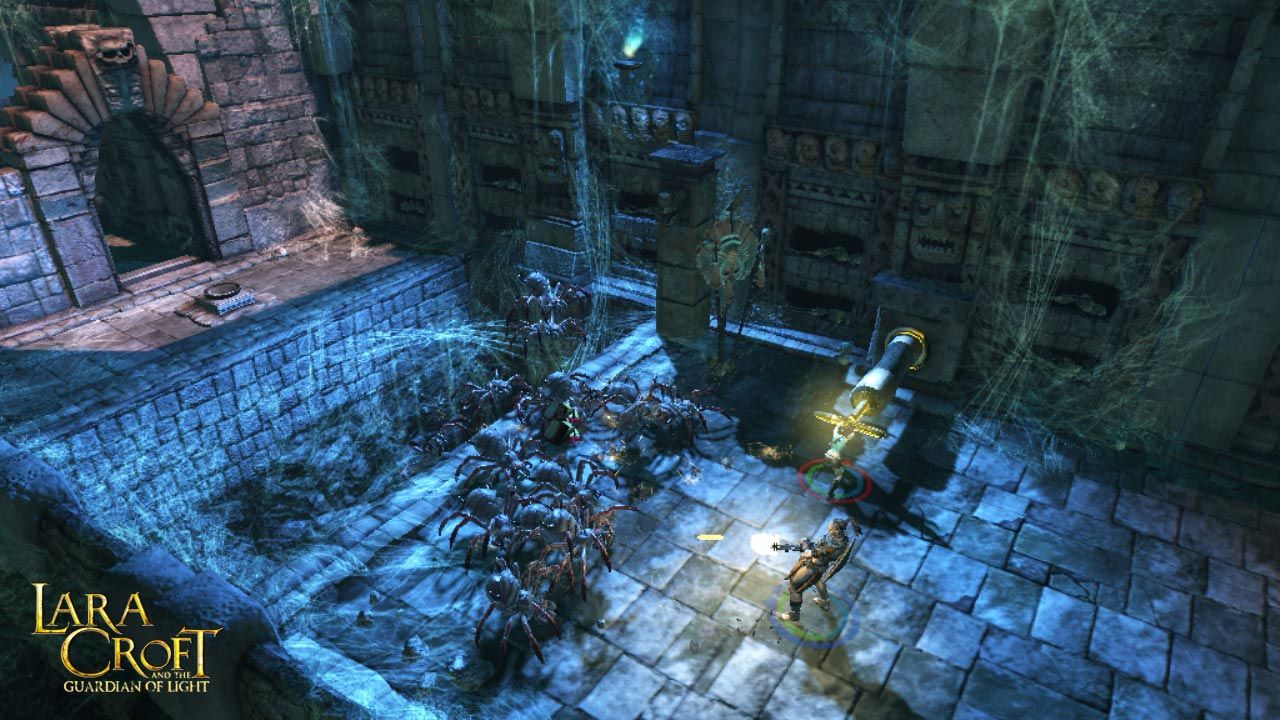 Unlike all previous iterations, Guardian of Light is not a third person 3D action game. Instead, it is a download-only isometric platform action title. Players begin their journey as Lara when she discovers the ancient artifact Mirror of Smoke. The mercenaries she was accompanying betray her and activate the mirror, releasing an ancient evil that sweeps the temple and surrounding jungle. A nearby statue of a Mayan warrior named Totec comes alive, but they are unable to stop the spirit from escaping and must now journey through the cursed lands in order to recover the Mirror. The game's story is very simple and secondary to the gameplay, there is almost no dialogue and few cutscenes that only show Lara and Totec deciding on the way to advance forward. The plot is minimalistic, easily predicted and just as easily forgotten.
If you've played Lara's previous adventures, there will be a very different feeling when taking on Guardian of Light. It's more of a spinoff to the franchise than any kind of a sequel, and for the first time ever the series leaves the third person action behind. The game is instead presented as with a top-down camera angle as you guide Lara within 3D environments in an isometric manner. The game also steps back from the linear nature of the series and instead presents a series of levels, each with multiple paths and requirements to retrace your steps. It will take some players time to get used to the fixed camera and control of Lara, but other then that the game doesn't present many camera or control issues (except the occasional leaps of faith, still problematic to the series' platforming).
Comments