Gothic 4 Review
Gorgeous visuals and great level design do little to save this pseudo Gothic game from tedium and mediocrity
It should be immediately known that Arcania: Gothic 4 isn't really a Gothic game. It is developed by Spellbound studios rather than Piranha Bytes, who developed the previous Gothic installments. Because of this, it's not all that surprising that Gothic 4 pales in comparison to its predecessors. It doesn't retain the feel of the Gothic universe which is all about being a single man in a huge, dangerous world full of things that can kill you. The satisfaction comes from obtaining things you work hard for, progressing through the story, and meeting interesting characters. If you want another game like this, you should check out last year's excellent Risen, which is in many ways the real Gothic 4, since it is developed by Piranha Bytes. So if you do decide to get Gothic 4, you should know that it isn't going to be anything like its predecessors.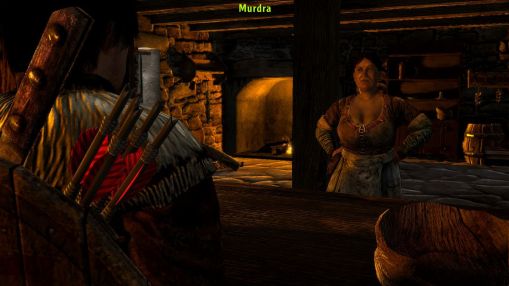 Despite interesting appearances, the people of Arcania are very boring to talk to
Gothic 4 is set in the same world as previous Gothic games, Arcania, but it isn't nearly as rich or compelling as it was before. The interesting characters that used to populate the world have been replaced with poorly voice acted; single dimensional characters that like to stand in one place all day and don't seem to care if you steal things from their houses. The slow, deliberate progression and gradual stream of much needed rewards have been replaced with inconsistent pacing and copious amounts of loot that you probably won't find any use for. The great, intertwining stories replaced with a single, generic tale of revenge with lots of fetch quests and tedious combat. If Gothic 4 was any more generic, it would resemble a parody of modern fantasy stereotypes. Yet the game still takes itself totally seriously. At least the terrible bugs that plagued earlier Gothic games are also absent.
Once you get past the fact that Gothic 4 isn't a Gothic game at all, there are the bare bones of a competent action game with RPG elements. No gameplay mechanics are broken, and some aspects are very well designed and implemented. There isn't much abrasive about playing Gothic 4, so while you probably won't be immersed in the world like you would be in a better RPG, you won't be frustrated or confused either.
Comments
blog comments powered by Disqus