Hollywood's Helping Hand
Editorial that looks at some of the games which have Hollywood's glitterati attached to them, and how their involvement may be a double-edged sword
The first time I remember a mention of someone from the Hollywood glitterati stepping into the gaming arena was in Grand Theft Auto III for the PS2. I'd played the game thinking 'don't I recognise that guy's voice from somewhere?' As it turned out it was Michael Madsen from 'he-just-cut-off-that-guy's-ear!' fame... also known as Reservoir Dogs for those who don't get the reference—for shame.
From what I recall this wasn't lauded on the box and wouldn't have been something that would have propelled me to buy the game. It was a feature that after being told I would go 'ahh' and leave it at that.
Lots of games companies now enlist a member of Hollywood to give them helping hand in their game, the most noticeable being their voice acting. I think that for a consumer hearing a celebrity's voice in what they're playing doesn't reinforce their purchasing decision. It's not like we buy games for the actors enlisted, we buy it because we're a fan of the series, the mechanics, whatever. The voice acting is just the icing on our desert metaphor.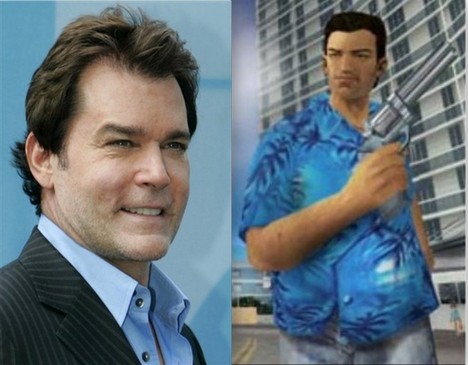 The most prolific series with household actors lending their vocal cords would have to be the GTA series. As mentioned above the first iteration on the PS2 had the odd recognisable actor in it. When the game exploded the creators expanded their star rolodex and pulled in a whole cast for Vice City with Ray Liotta as the protagonist. There was of course a cavalcade of other 'well-known's' but that's what IMDB is for.
To say the least the voice acting in GTA was better than the monotone, staccato of say, Resident Evil's 'don't open THAT door'. Still, Vice Cities credible list of actors didn't change the fact the story was the equivalent of a children's production of the Godfather/Scarface. Sure it's cute; sure your son telling another person's child if he doesn't whack that guy he's going to wake up with his cat Mittens' head in his bed, but it'll never win an Oscar. It's just amusing if you switch your brain off and take it for what it is. With GTA however they weren't gunning for it to be the Citizen Kane of the gaming world, more the Airplane which worked a treat.
Comments
blog comments powered by Disqus