Hollywood's Helping Hand
Editorial that looks at some of the games which have Hollywood's glitterati attached to them, and how their involvement may be a double-edged sword
At the other end of this we have Call of Duty: Modern Warfare 2, it has the voice talent and also the Hollywood writing talent. MW2's story seemed too forced in the way that they tried to capture the emotional gravitas of the first. At times this came over a bit too: 'If we all stick together we can end this skipping through a meadow, oh no, another protagonist died, are you weeping yet player, is it hard to kill terrorists because your tears are causing the controller to slip out of your hand?'
Still a great game though, and don't get me wrong and the lines were well delivered, apart from when I was being told to 'X to your Z Ramirez' constantly. Good voice acting adds to a player's suspension of disbelief, but this is a very fragile thing and can be broken any second. It's hard work, like cooking a good meal for the three bears, you can't have too much or too little, you need to get it just right. If it goes wrong they'll rip your head off AND more importantly it won't work, though I suppose you'll probably have other more pressing matters to worry about.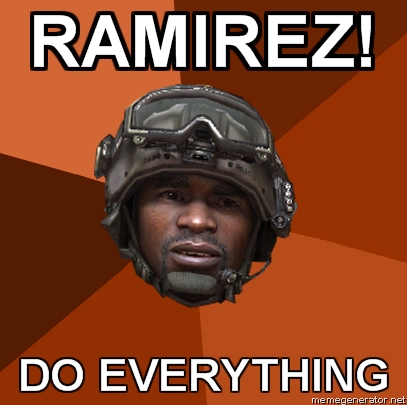 A more recent involvement on the writing and acting side of games came from Enslaved: Journey to the West, starring 'Golem\Smeagle' actor Andy Serkis playing the, and I quote 'strong, brutish loner'. On a side note, when games tag a character like that it gives me the impression that they will have as much dialogue as mute gorilla and a syllable capacity that maxes out a two. Obviously that's not always the case but the description has as much flavour in it as the underside of a portable lavatory.
Enslaved was also one of the newer breed of games which actively promotes the fact that a Hollywood screen writer has had a hand in it. For Enslaved this obviously paid off and the game has received wide critical acclaim my online gripe was that some reviewers commented in surprise at how well the story held together. While this is obviously a positive thing in terms of games writing it could have an adverse effect on the industry.
Comments
blog comments powered by Disqus